Many children dream of becoming an explorer working with lions and tigers, and conservation biologist Amy Dickman has actually made this a reality.
Dickman focuses on human-carnivore conflict in southern Tanzania, which means she identifies why big cats are being killed and finds solutions which work for both the wildlife and local people.
She's a strong and inspiring figure, is part of the elite group of National Geographic Explorers – scientists, conservationists and educators given funding by the organisation for their projects – and recently appeared in National Geographic magazine's 'Women of Impact' edition.
Dickman can certainly be categorised as a woman of impact, and here's how she made her way to the national parks of Tanzania…
Why big cats?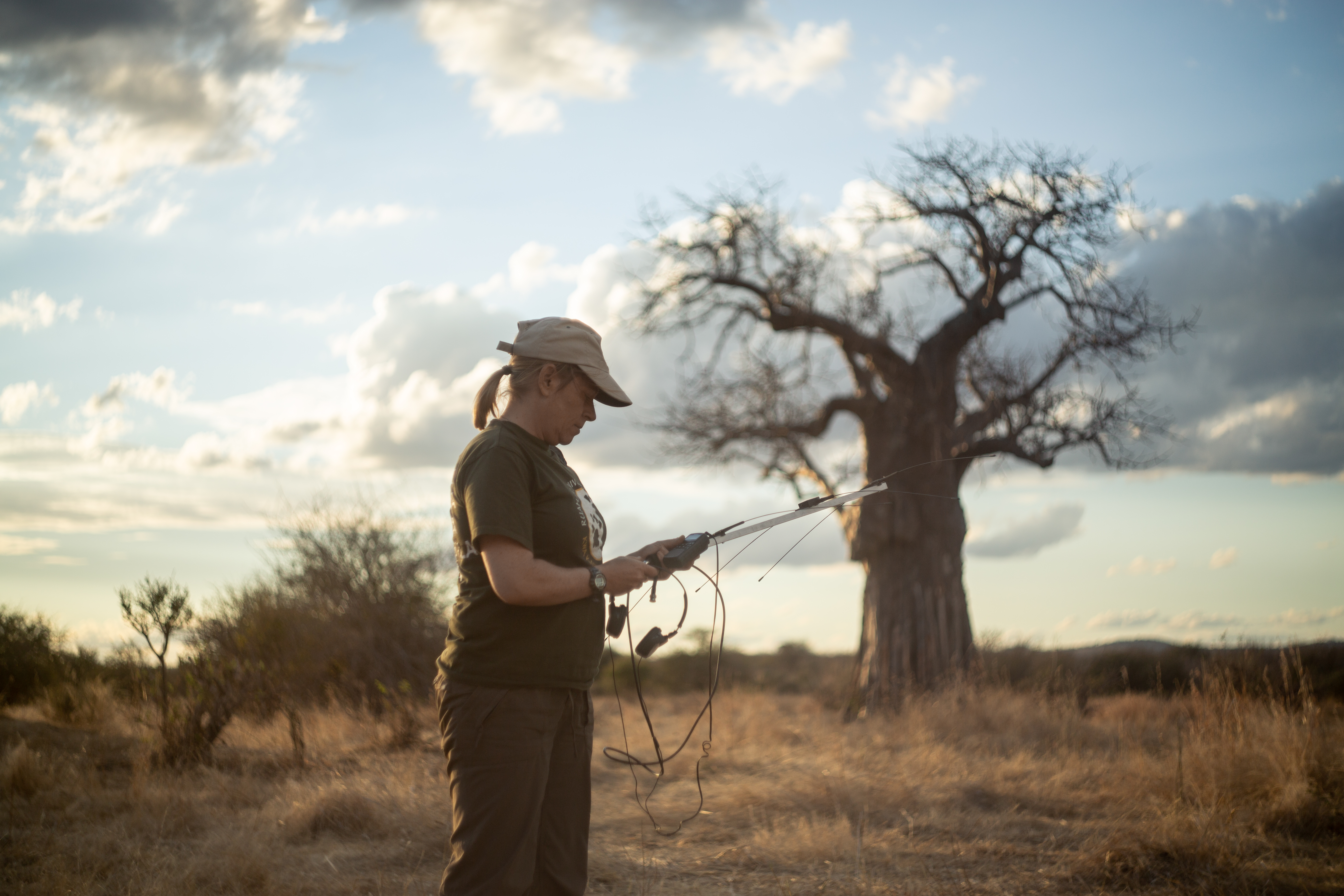 This isn't a career Dickman fell into; she's had a love of lions since she was little. "Growing up in Devon, I would drag my family to the zoo and make them stare at big cats," the conservationist confesses. "Bizarrely, I dug up a memory box that my brother and I had buried when I was about 10. It said what we wanted to be doing at the unimaginable age of 30, and I had two things on there: studying lions in the Serengeti, and having a zebra-striped Land Rover."
Sadly, the zebra car hasn't yet happened, but Dickman can tick the first goal off her list. She went on to study zoology at university and then got a graduate scholarship with the Wildlife Conservation Research Unit at the University of Oxford.
Dickman was "thrilled" about this, expecting to travel the world studying big cats – "but they sent me off studying water voles, which is rubbish," she laughs. Luckily, Dickman's time studying the less glamorous animals of the UK didn't last long, and soon she went to work with Dr Laurie Marker of the Cheetah Conservation Fund in Namibia.
Africa was like the Holy Grail, Dickman says, and after spending time there, she started her work in Ruaha, a national park in Tanzania.
When asked why she chose to dedicate her life to big cats, Dickman says: "There's something really primal about that power, that strength, that beauty – there's something amazing about something so beautiful that can kill you."
Her work in Ruaha…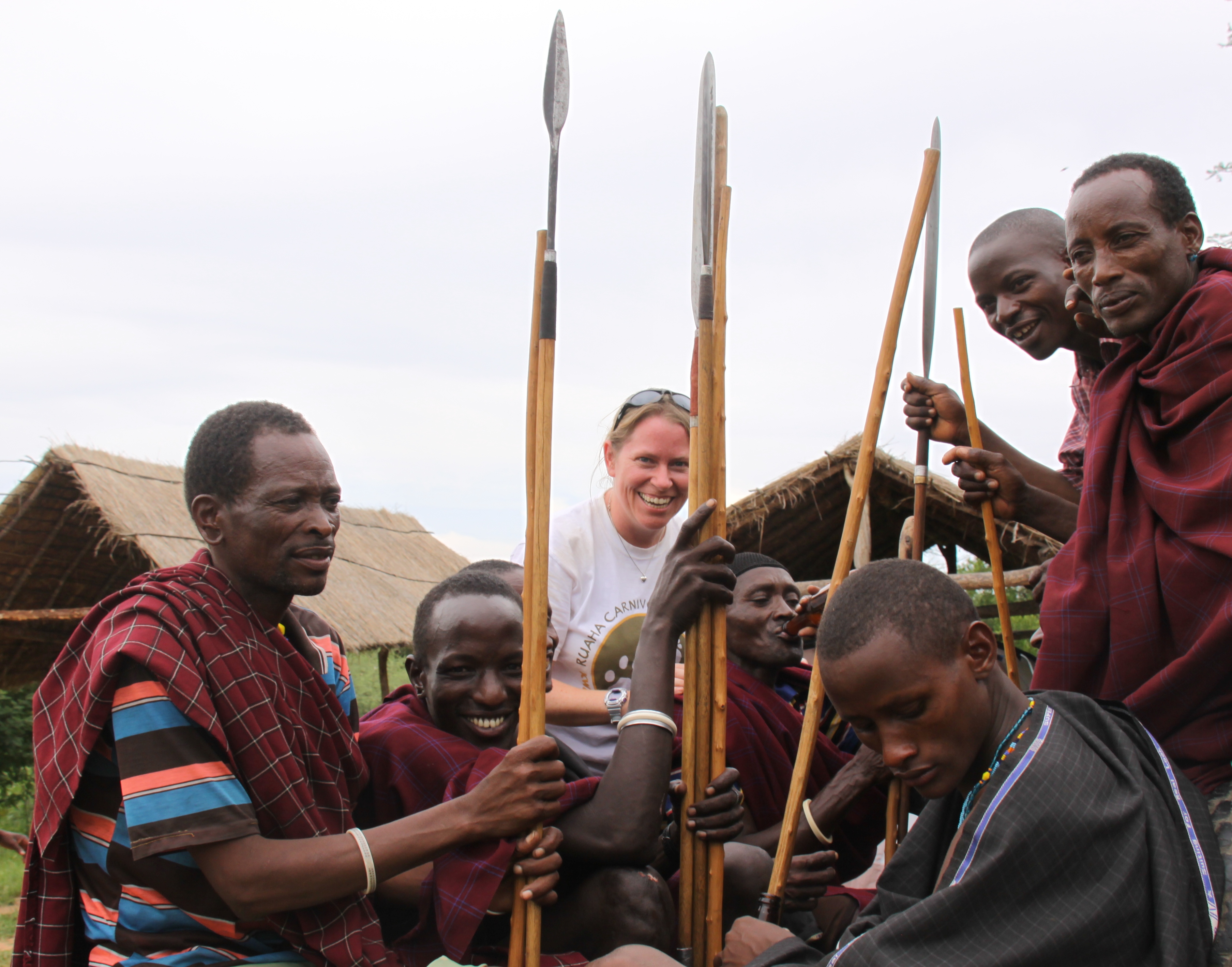 In the Ruaha region, Dickman has been working with the locals to reduce carnivore killings, and it's worlds away from what she learned on her zoology course. "What surprised me the most is how much it has to do with people," she says thoughtfully. "It's such a stupid thing to be surprised by, because wildlife does fine by itself – it's always people that tend to be the issue."
So, Dickman spent most of her work trying to relate to the locals – particularly the closed-off Barabaig warrior tribe – embedding herself in the community and understanding their different perspectives.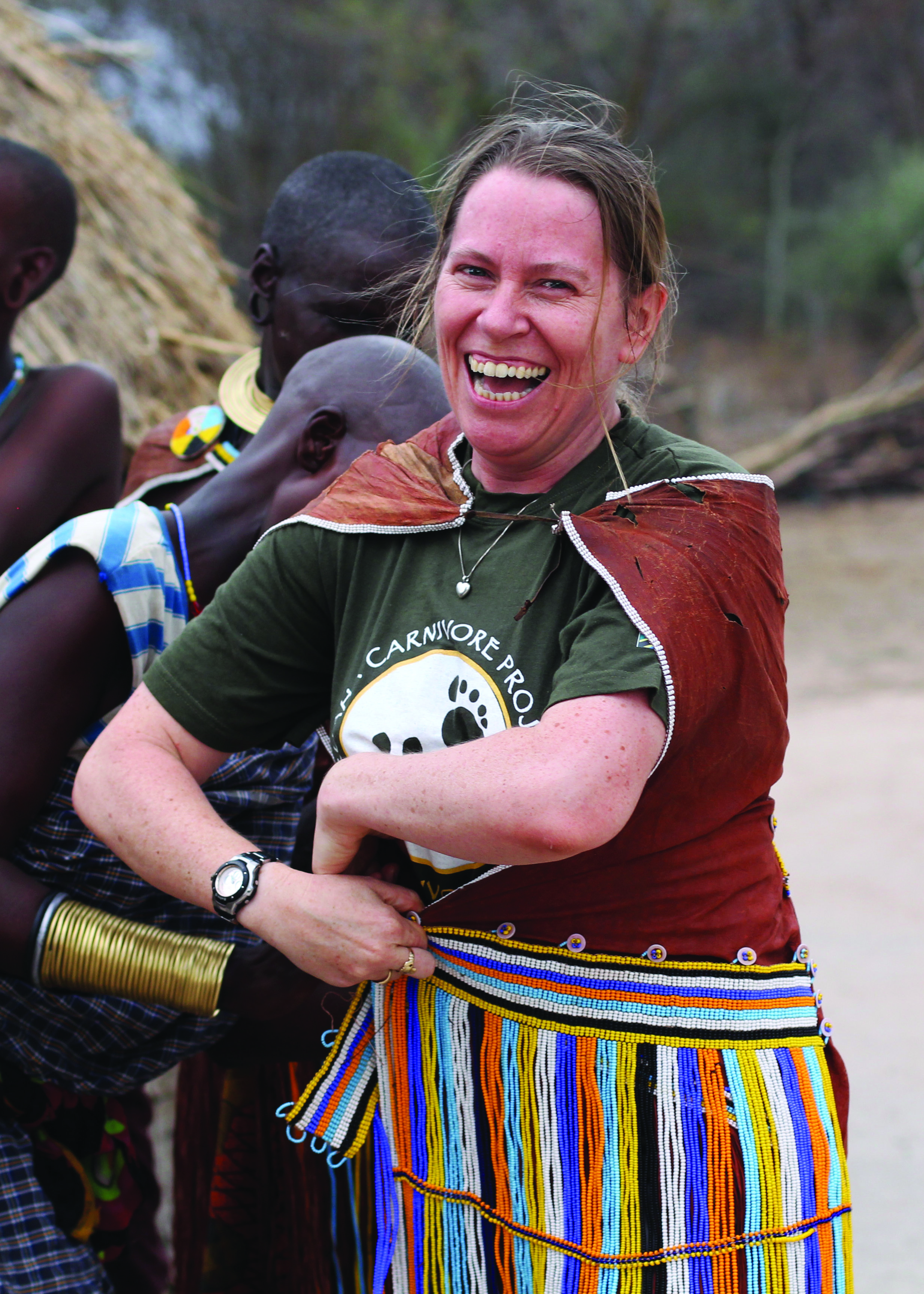 "I had no idea how to deal with things like lion killings for status," Dickman says, and knew that getting the locals to change their culture would be an uphill battle. However, she learned that "cultures change all the time and are very fluid if there's a reason for people to change" – so she set up a warrior engagement programme, inviting the men of the tribe to help protect the animals.
This also fulfilled what she found was a key part of being a warrior: "You are somebody the community looks up to and you help them." This helped ensure the programme was a success, because "the community truly engage in it", Dickman explains.
Being a female explorer…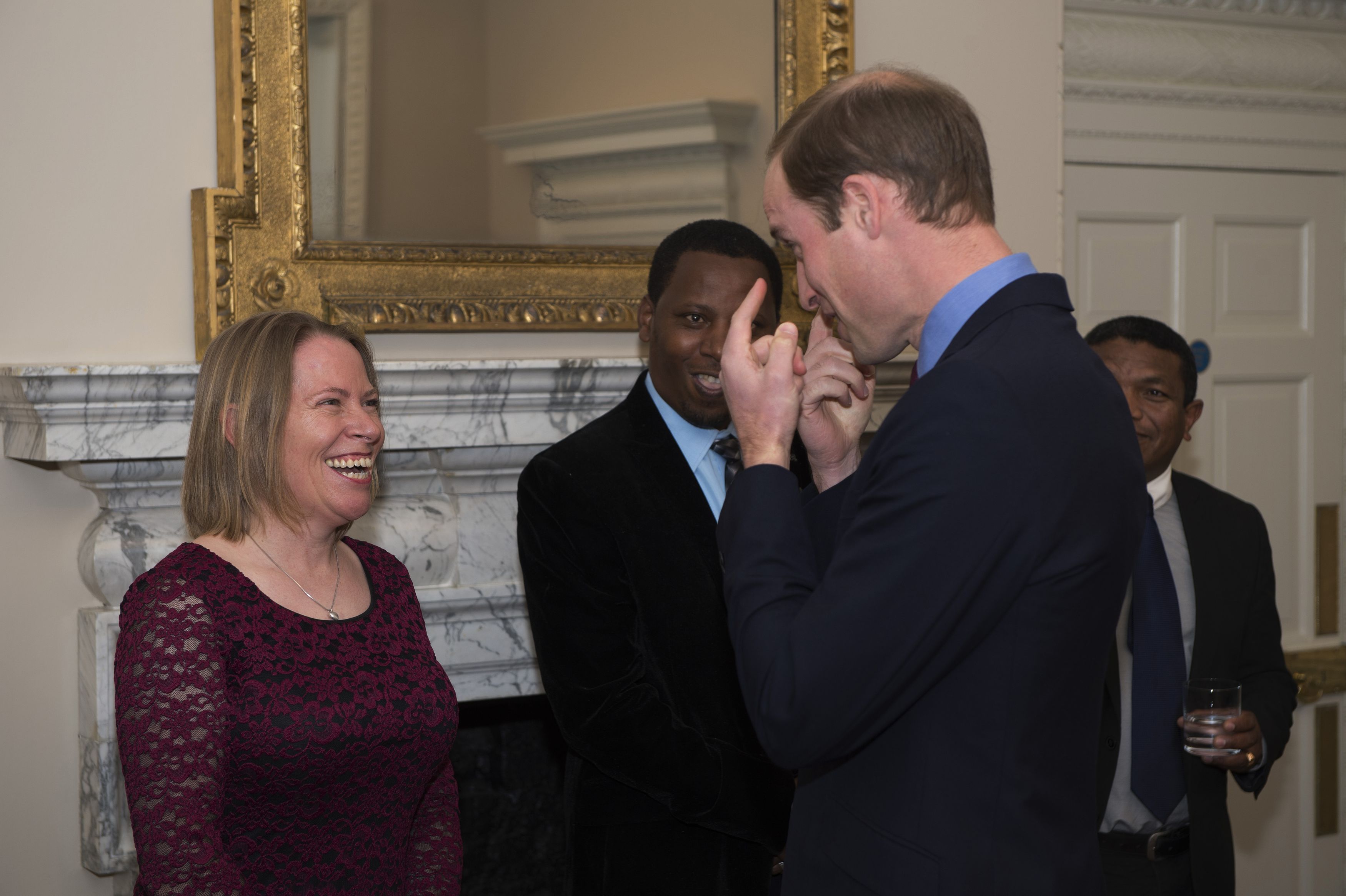 Exploring and conservation can be seen as quite male-dominated industries, but figures like Dickman are changing this perception.
However, it wasn't her gender which made her feel out of place in Ruaha, but her race, as many of the locals had never seen a white person. "I wasn't really seen as a woman," she laughs, "I was just an alien to them."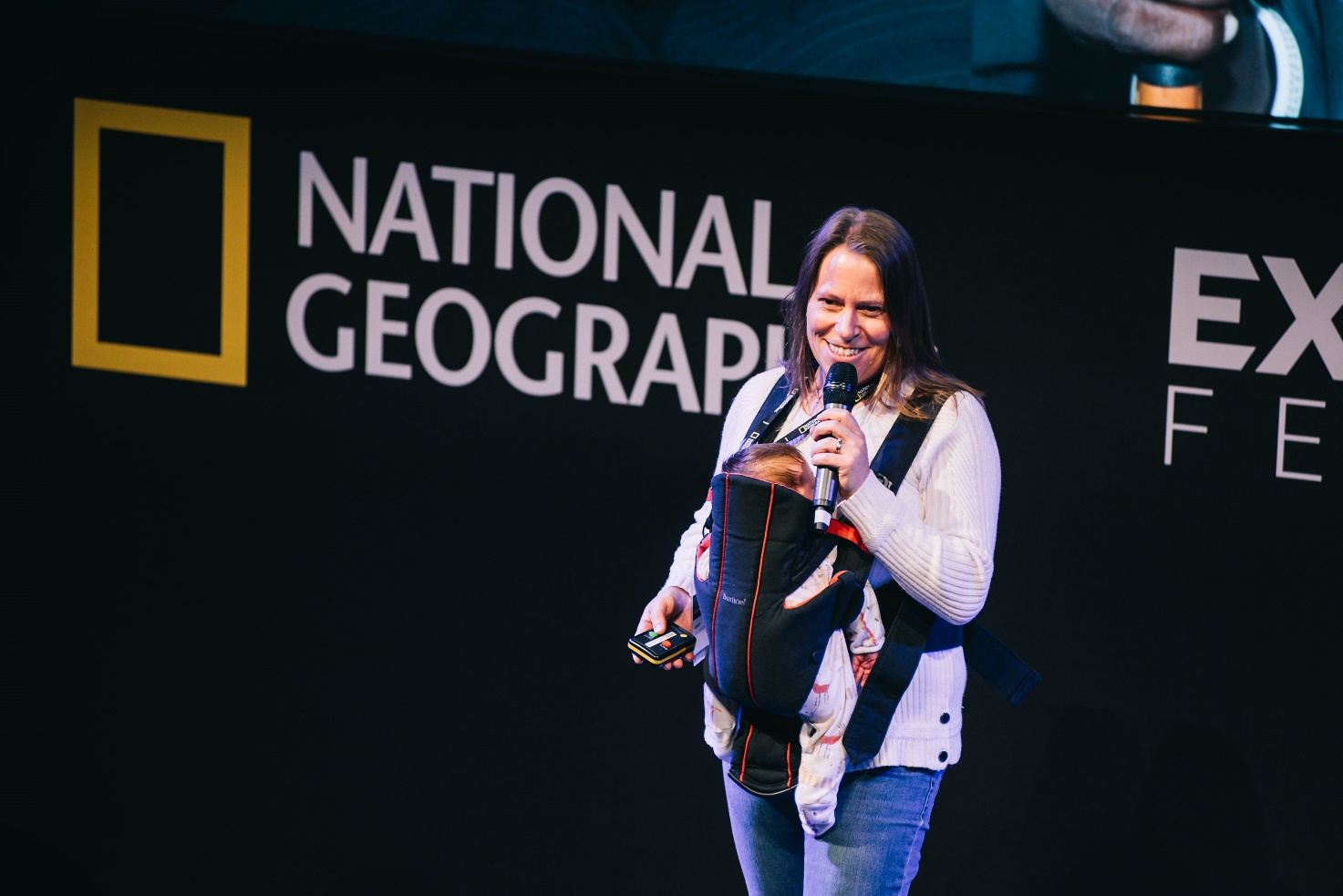 This changed when she became pregnant. "Being pregnant was this thing that so many women could relate to," she says.
Dickman describes a "softening" of her relationship with the locals, who were "lovely and supportive" about her pregnancy. "I think it was the first solid proof that I was a 'functioning woman' as they saw it."
Her advice for younger women in the same field? To back yourself. "People need to realise that everyone has imposter syndrome," Dickman says. "It's a normal part of the human experience, but it shouldn't be something that puts you off. It's such a cliché, but you learn more from failure than you do from success. That's where you figure out what went wrong and what your strengths are."