Gluten-haters and keto dieters look away now – a new suite in The Refinery Hotel, New York, is stacked from floor to ceiling with pastries, pancakes, and every kind of sweetmeat a bakery can provide.
From body butter in the bathroom, to walls hung with doughnuts and bagels, the 'Bread and Breakfast' experience has been designed by Hotels.com to be as carb-centric as possible, and takes guests on a gluttonous voyage of starchy self-indulgence.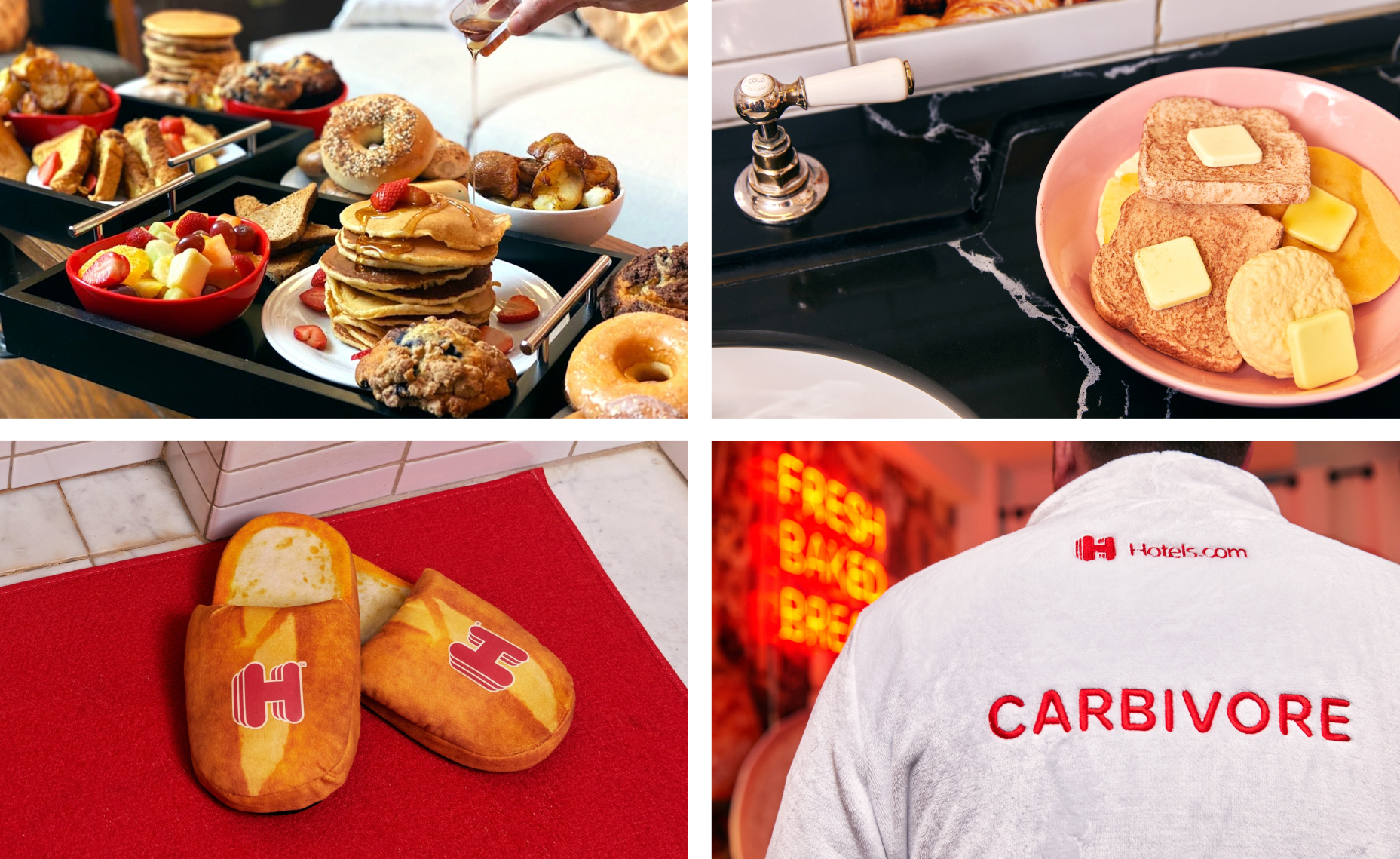 Bread and furnishings aren't always a happy marriage (the crumbs – it's inevitable), so the suite has found inventive ways to integrate its grub.
Your bed's headboard (ahem, breadboard) resembles an untoasted slice of brown, and comes with croissant pillows and a bedspread covered in loaves. The sofa cushions are comparably carby, mocked up like pancakes, seeded bagels, Belgian waffles, and cinnamon swirls.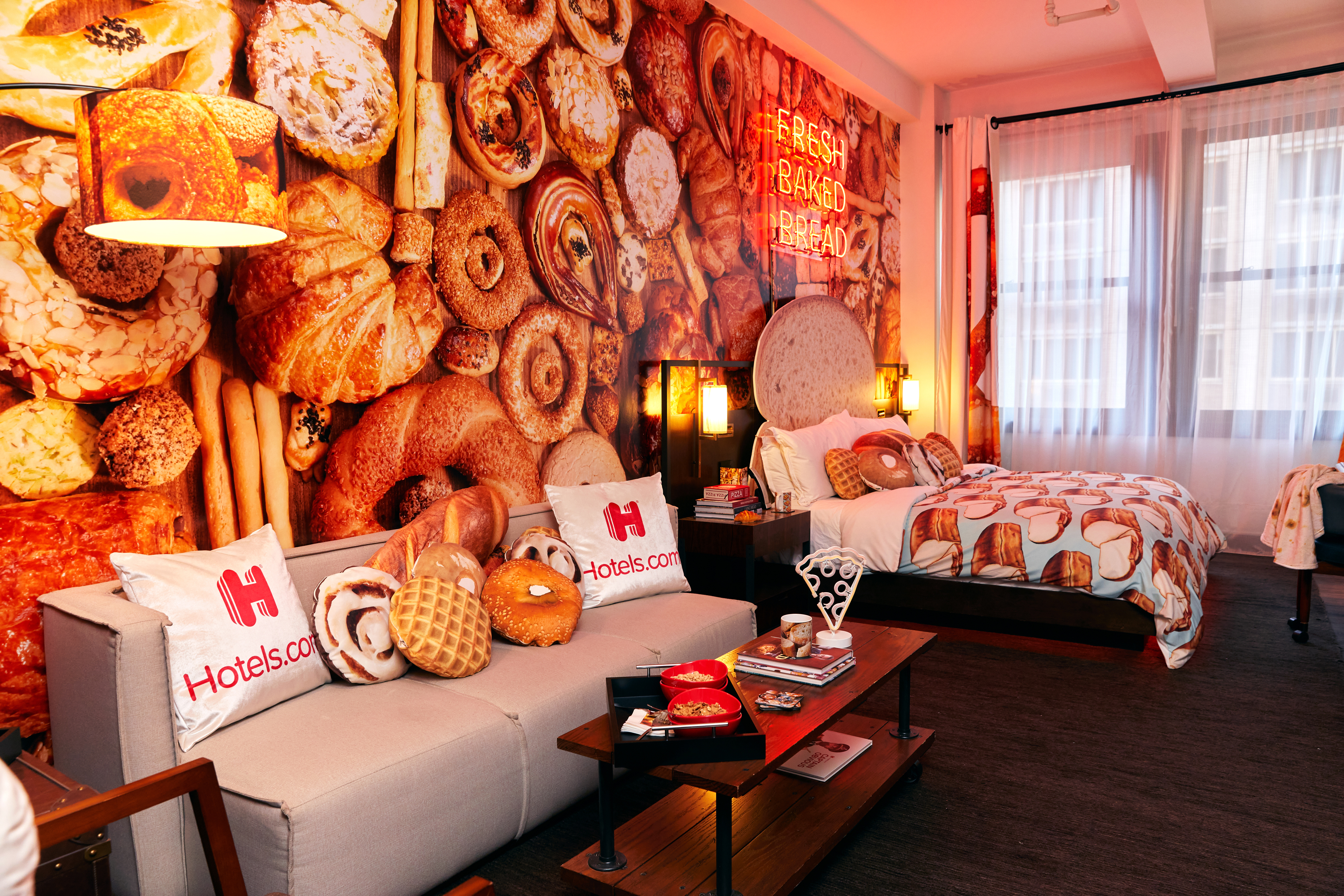 There's the pastry-packed wallpaper, the bathroom soaps that look remarkably like bread and butter, and the shower curtain decorated with the three stages of toast.
Instead of a minibar there's a so-called 'bakery case' (you can guess what that involves), and if you plough through the contents of your room, you have $100 credit on a room service menu that would put your local Greggs to shame.
The room comes with an unspecified pastry at check-in, and youR bedside table toaster will be restocked at will. Remember, you're on holiday, so the calories don't count.
Every guest is endowed with a bread basket of goodies to take home with them, including a pair of slippers suspiciously similar to baguettes, and whatever edibles they've managed to resist during their stay. There's no need to try and pilfer the bath robe – it comes free of charge, with the word "carbivore" emblazoned across the shoulder blades.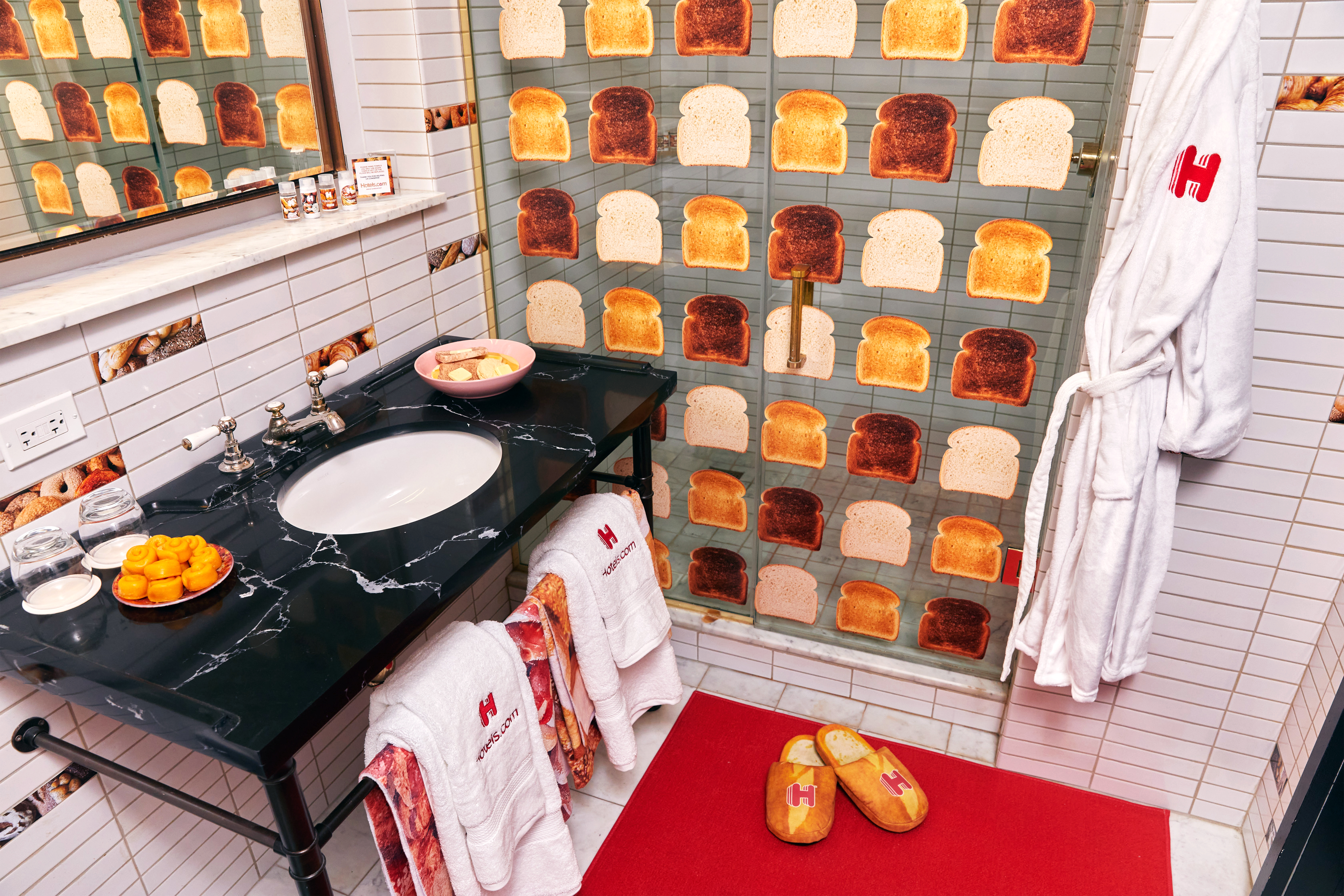 The scrumptious suite is now officially open for business, and will remain so until January 31, for £172 per night.