Feeling the misery today? It's probably because it's Blue Monday.
The third Monday in January has unofficially become known as the most depressing day of the year thanks to a number of key factors that make us feel fed up, including an empty bank account, the weather and the number of days since Christmas ended – not to mention the fact it's a Monday.
This depressing formula makes for a very glum day indeed, and it can be hard to focus on the positives when you're living on your fifth day of beans on toast and staring at an overflowing inbox.
Thankfully, researchers have found a simple practice that could turn around your mindset and make Blue Monday slightly less bleak. Dubbed 'gratitude journalling', it's all about appreciating what you have, rather than longing for what's out of reach.
What a gratitude journalling?
The basic practice is fairly straightforward. It involves taking pen to paper and recording a handful of moments from your day, big or small, that you're grateful for. It could be the sun shining when you opened the curtains in the morning, finishing a good book or simply having a warm and comfortable house to sleep in.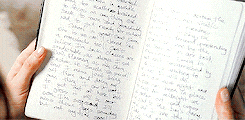 The idea is that you write these thoughts down at the end of each day and build a regular gratitude practice. Over time, gratitude journals serve not just as helpful reminders of all there is to be thankful for in the present moment, but they're also nice keepsakes to have for future years.
Why does it help?
Studies have traced a range of impressive benefits to the simple act of writing down the things for which we're grateful. Practising gratitude has been found to effectively lower stress and depression, helping to bolster feelings of positivity and contentment.
Recent research by the University of California, Berkeley goes some way to explain the profound effect that gratitude can have on those who suffer from mental health issues.
For the study, researchers looked at almost 300 adults, mostly college students who were seeking mental health counselling at university.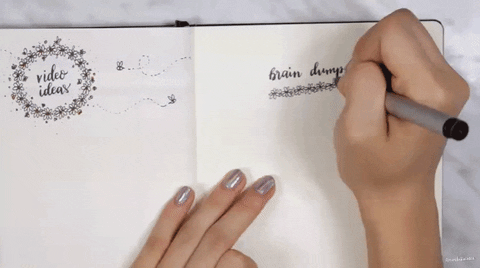 The study authors signed up the participants just before they began their first session of counselling, and the majority reported low levels of wellbeing and happiness at the time, as well as issues like anxiety and depression.
Ahead of the study, the individuals were split into three groups. The first group was instructed to write a letter of gratitude to another person, each week for three weeks, while the second group were tasked with writing about a negative experience. The third group didn't do any writing at all.
The researchers found that those who wrote gratitude letters reported significantly better mental health both four weeks and 12 weeks after the exercise ended, when compared to the groups who wrote about negative moments or only received counselling.
The researchers found that gratitude helps even if you don't share it too. Less than a quarter of participants who wrote gratitude letters actually sent them to the intended receiver. But those who didn't send their letters enjoyed the benefits of experiencing gratitude anyway.
The authors concluded that gratitude journalling or letter writing, even if done in secret, could be a healthy task to complement psychological counselling for those who struggle with mental health issues like anxiety and depression.
How can I get started?
The great thing about gratitude journalling is that it doesn't cost the earth. All you really need is a notepad and pen to get started, although there are some companies like Daily Greatness and Kikki-K that create dedicated gratitude journals with carefully selected prompts and exercises for helping you to shift your perspective.
If you're trying to go paperless this year, the Gratitude app is a digital version of list pad that allows you to write down five things per day that you're thankful for – whether it's something as simple as your morning flat white or as major as a life-changing job offer. The app sends notifications to your phone that will prompt you to check-in every day, making a few minutes of bedtime reflection a daily habit.