A lot of the world is now on lockdown or self-isolating due to coronavirus. And while we are all indoors, thoughts can turn to how to entertain ourselves.
Enter the consideration of 'grand tasks'. Not content with trying to navigate our working days, child care, exercise and the TV schedule, many of us are now putting life-long plans onto the to-do list.
Whether it's a massive DIY project, a novel or some craft, here's what you'll consider or begin in the early days, that might just fall by the wayside by 'gin Friday'.
1. Start that novel

Oh yes, this is a classic for anyone with a plan to write the next Harry Potter, a thriller (you've decided to set it during a world in lockdown, right?) or romcom while stuck indoors.
First thing to note is you're not alone in thinking that a chick lit tome on a couple who meet during coronavirus is new.
Second of all, sorry, but you do still have some work to do, and possibly children to look after. So approach that novel idea with caution.
2. Starting a podcast

You listen to them all the time – and even more so now you're self isolating. So, hold on… you could start your own podcast, right?!
Well, thanks to technology it's not impossible (podcasts can be recorded over apps like Zoom) but hold fire. Do you really want to commit to starting a podcast? What's your topic, and who are you going to interview?
This is another one to approach with caution – and be prepared to find some unusual recordings that you attempted during lockdown in a few years from now.
3. Losing weight/getting bikini body ready
Number one, sadly, who knows when you'll be back at the beach? But that aside, now is not the time to start trying to train hard. Yes, it's a great idea to keep active, to go for a walk if you can, or even a run if that's your bag.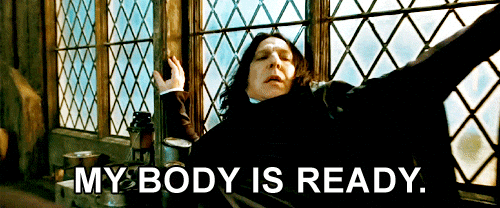 But downloading a mega-intense workout and shunning all carbs (and not just because you can't get pasta)? Not a great idea when you are being tested mentally, too. Remember, if you have a body, it can go to the beach and you're therefore 'beach body ready'.
Perhaps try joining in with Joe Wicks' PE workout for a week first, before you bring out the big guns.
4. Learning a musical instrument
Step away from the kids' recorders! This is for the good of yourself and the neighbours.
Nobody wants to hear your primary school version of Doe-a-Deer, and they certainly don't want Wonderwall screeched from your open windows any time soon.
5. A mega deep clean of the whole house
Yes, cleaning is good – especially in the kitchen and bathroom where germs can linger. We're talking a mega deep clean – the oven, taking all the books off all the bookshelves, washing the curtains…
Engage in this at your peril. You might start off eagerly, but soon a day will come when you forgot the curtains were on the washing line on a sunnier day and now it's 10pm and they are cold and damp.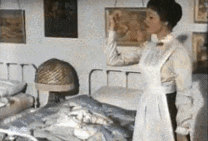 6. Clearing out the attic, loft space or basement

The attic has been calling out to you too – surely it's time to go through those old boxes, right? You'll start labelling, Mrs Hinch-style, making sure things are well arranged like the Christmas decorations, only to be distracted by an old college yearbook or other memorabilia.
You then head downstairs to send some images of the book to your old college mates, end up in a group Zoom complete with beers, and the attic is never visited again.
7. Major DIY projects

That wonky shelf is staring at you, isn't it? It's been staring for over a week now. And it's not alone. The urge to do ALL THE DIY is strong in many of us.
You begin watching You Tube videos on things like putting up a picture, then you move on to 'how to build your own shed' and perhaps some new storage for all that stockpiled food.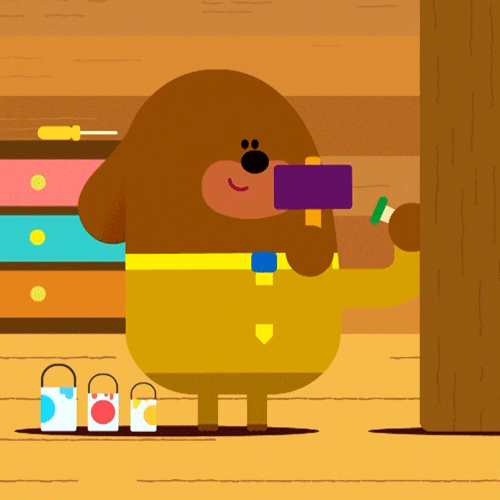 Thing is, if you don't have the right tools, what's going to happen here is you'll begin projects and then abandon them. One of the lasting legacies of the coronavirus lockdown will be a load of half-built sheds and some unusual-looking home made desks.
There is also the very real risk that you could cause yourself an injury – and the hospitals don't need that right now. Small jobs you're used to are allowed… remember to pace yourself.
8. Knitting and crafts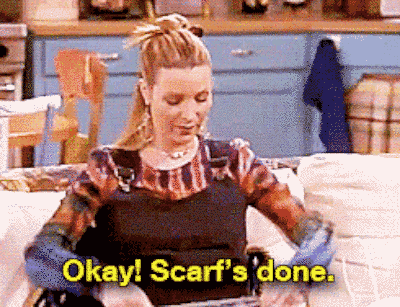 The number of half-knitted scarves that will be in the cupboard within a month is hard to imagine.
And yes, round about day three of lockdown you'll think 'I could make that old t-shirt into a coat for the dog!' Or you'll decide you now want to crochet.
We can't stop you finding the sewing kit and deciding to darn all those odd socks, but we guarantee they'll be turned into sock puppets before the month is out.
9. Cutting your own hair

Step. Away. From. The. Scissors.
Ditto that bright red hair dye you think might just liven up your usual blonde bob…