People can learn new money skills which could help them with spending, budgeting, saving and retirement, due to a new free academic course from MoneySavingExpert.com (MSE) and the Open University.
The "financial self-defence" course – MSE's Academy of Money – could help redress the balance between consumers who want to improve their understanding of money and companies where staff have been trained to sell.
It has been prepared and written by distance learning institution the Open University, with support and guidance from MSE.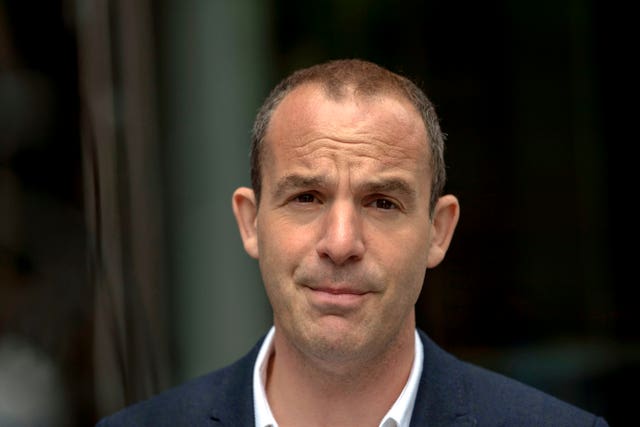 The course is made up of six two-hour sessions of study covering key aspects of personal finance.
It includes topics such as how people's spending decisions can be influenced, budget planning, how national insurance and income tax works, how to borrow money sensibly, how mortgages work, saving and investing, and different types of pensions.
The course is flexible and people may just want to brush up on one topic.
Martin Lewis, founder of MoneySavingExpert.com, said: "Companies continually spend billions of pounds on advertising, marketing and teaching their staff to sell.
"Yet consumers don't get any training. We need to redress that balance. We fought hard to get financial education on the curriculum, but these important lessons can't just stop when people leave school.
"With such financial turmoil across our society, it's crucial everyone is properly financially educated, so we can improve our nation's poor financial capability, entrenched by a lack of early-life money lessons going back decades."
He added: "Education is a form of financial self-defence, and so we're delighted to encourage people to tool themselves up in our 'Academoney'."
Enrolling on the course will give students the opportunity to earn a free Open University digital badge and a free downloadable statement of participation.
Christopher Woolard, interim chief executive of the Financial Conduct Authority (FCA), said: "Navigating financial services can be difficult and making the right choice can feel hard.
"To take control of your finances you need to understand the options open to you.
"As a result, we're delighted to see this course – which will hone people's financial skills – being available to all, free of charge."
Tim Blackman, vice-chancellor of the Open University, said: "Our relationship with MoneySavingExpert and Martin is based on a shared commitment and passion to inform and educate people to help change their lives for the better.
"Our OpenLearn platform, home to more than 950 free learning courses, is the ideal home for MSE's Academy of Money and we look forward to another success together."
Martin Upton, senior lecturer in finance at The Open University and lead academic on MSE's Academy of Money course, said: "There is clear evidence of the need to improve the public's capability and confidence when it comes to money management. This was true before the onset of the Covid-19 pandemic and, sadly, the consequences of the current crisis have reinforced this need by piling further financial pressure on millions of households."
Yvonne Braun, director of long-term savings and protection at the Association of British Insurers (ABI) said: "We applaud this initiative. Being financially capable is extremely important, especially in times like these.
"Our sector is working hard to promote financial capability, including setting up a free-to-use protection calculator to help inform people about their finances should the worst happen."
The course is available from Thursday May 21 at www.open.edu/openlearn/money-business/mses-academy-money/content-section-overview?active-tab=description-tab?utm_source=mse&utm_campaign=ol&utm_medium=press.
The ABI's protection calculator can be found at www.abi.org.uk/products-and-issues/choosing-the-right-insurance/income-protection/percy.