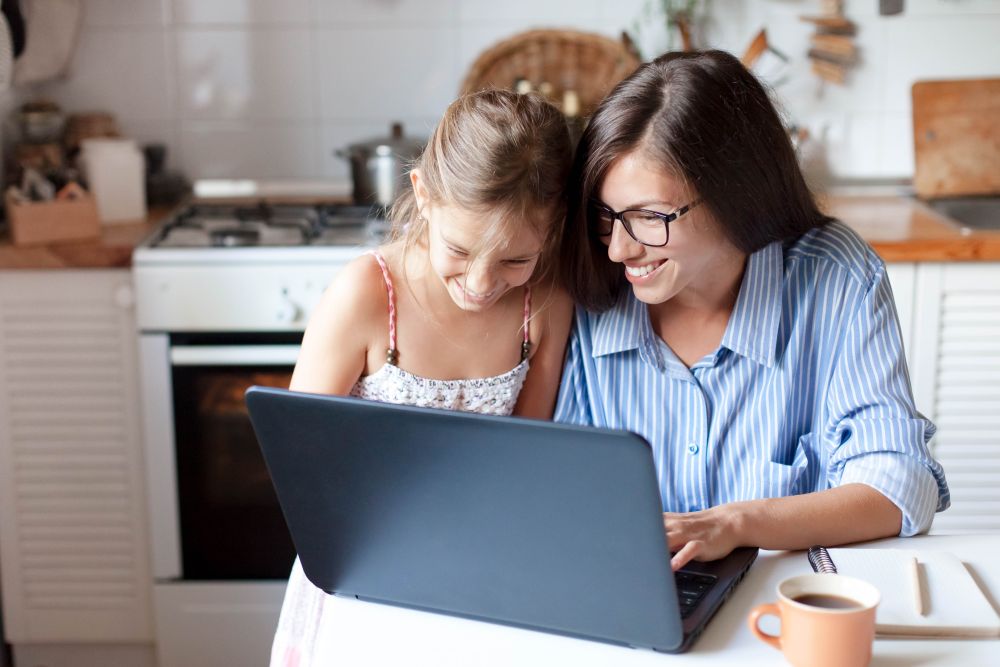 Due to Covid-19 (Coronavirus), for many of us working from home has become the new reality as we all do what we can to help prevent coronavirus from spreading. Unfortunately, cyber threats are as prevalent as ever, in fact there is a clear spike in phishing scams and other cyber-crime activity now that most people are working from home.
Typically, when we're in the workplace somebody else takes care of the cyber security measures. But when you are working from home, you may have to pay attention to it more yourself. This applies even more if you are using your own computer for working. To make working from home more secure for you, we have compiled a list of tips to safe remote working.
1. Use antivirus software
Anti-virus software is important to have on your personal computers (especially if you are using them for work) and also your tablets and mobiles as well. If you don't have anti-virus software already you can get our award-winning SuperSafe Boost for just £3 per month. When installed it automatically scans, detects and removes malware, ransomware and spyware that can damage your devices and steal your information. To get SuperSafe Boost, just go to My Account to set it up and start installing it on up to 10 of your family's devices.
2. Make sure your system and programs are up to date
Programs and operating systems are updated regularly to prevent criminals from exploiting their weaknesses. Make sure your operating system is running the latest version. Enable automatic updates to make sure your systems are safe.
3. Secure your home network
Every TalkTalk broadband customer gets our HomeSafe web filter included for their home Wi-Fi, protecting any device that's connected. HomeSafe is family-friendly blocking inappropriate content (KidSafe), as well as sites that could harbor malware (Virus Alerts), for any device that's connecting to it. It's free, there's nothing to download, and you just activate it in My Account.
If you've never done it before, it's also a good idea to change your router's default password to keep your network secure. Your Wi-Fi should have a password already, but if not, access your router settings to change this as well.
4. Ensure your privacy with a VPN
If you are using a computer provided by your employer, this should be checked for you. If you are using your own computer, get a VPN to secure your connection and encrypt your data. With VPN your important data can't be accessed by anyone you don't want to. Always use it when you are connecting to public Wi-Fi networks.
5. Avoid oversharing your screen
During online meetings, be cautious when sharing your screen. If possible, don't leave any windows or tabs open that you don't want to share as this could also cause a privacy issue.
6. Beware Covid-19 related scams
Internet criminals have widely exploited the Covid-19 outbreaks. It has been the topic of numerous international and national phishing and scam campaigns. If you get emails with any suspicious links or attachments related to Covid-19, don't open them - it's better to be safe than sorry.
7. Don't share personal information in messages or social media
Don't share any personal information on messages, social or emails. It could be just another case of phishing. Ensure that the person who asked really did so before sending important personal information. It's also a risk to share pictures of your remote working station in social media. You might accidentally share important information while you do it. Be cautious as well when using webcams as you might accidentally share too much about your home or your family members.
8. Create a good working environment
As no-one knows how long the situation is going to last, it is a good idea to create a comfortable working environment for yourself.
We hope that with these tips you can get started with making your home office running in a safe way. Stay safe!
TalkTalk customers can get SuperSafe Boost by logging in to
My Account
and selecting SuperSafe Boost for just £3 per month. SuperSafe Boost includes Online Defence internet security which protects up to 10 of your family's mobiles, tablets and laptops from internet nasties, plus a really helpful Password Manager to make logging in to your online accounts safe and easy – all of which is worth over £140 a year.