Move over selfie sticks. With all the focus on Zoom parties and video conferencing we've seen this year, it's all about the 'shelfie' right now.
From displaying dreamy décor to space-saving and functional, shelves aren't just somewhere to plonk our trinkets, books and general nick-nacks – but an opportunity to have some fun with styling and show off some personality in the process too.
Best of all, your biggest, boldest creations can easily be in small measures when it comes to creating the perfect #shelfie. After all, video calls are just a screen-shot into your world of interiors – the rest of the room can be for your eyes only.
Want to take your #shelfie game to the next level? Here's six ideas for inspiration…
1. Artfully organised
Notebooks, succulents and novels in a neutral colour create a calming effect, especially when they're spaced artfully apart. But to tie it altogether, one or two eye-catching pieces, such as a Cheetah Planter (£22, Mint & May) placed just so, will keep it neat and still create some visual impact.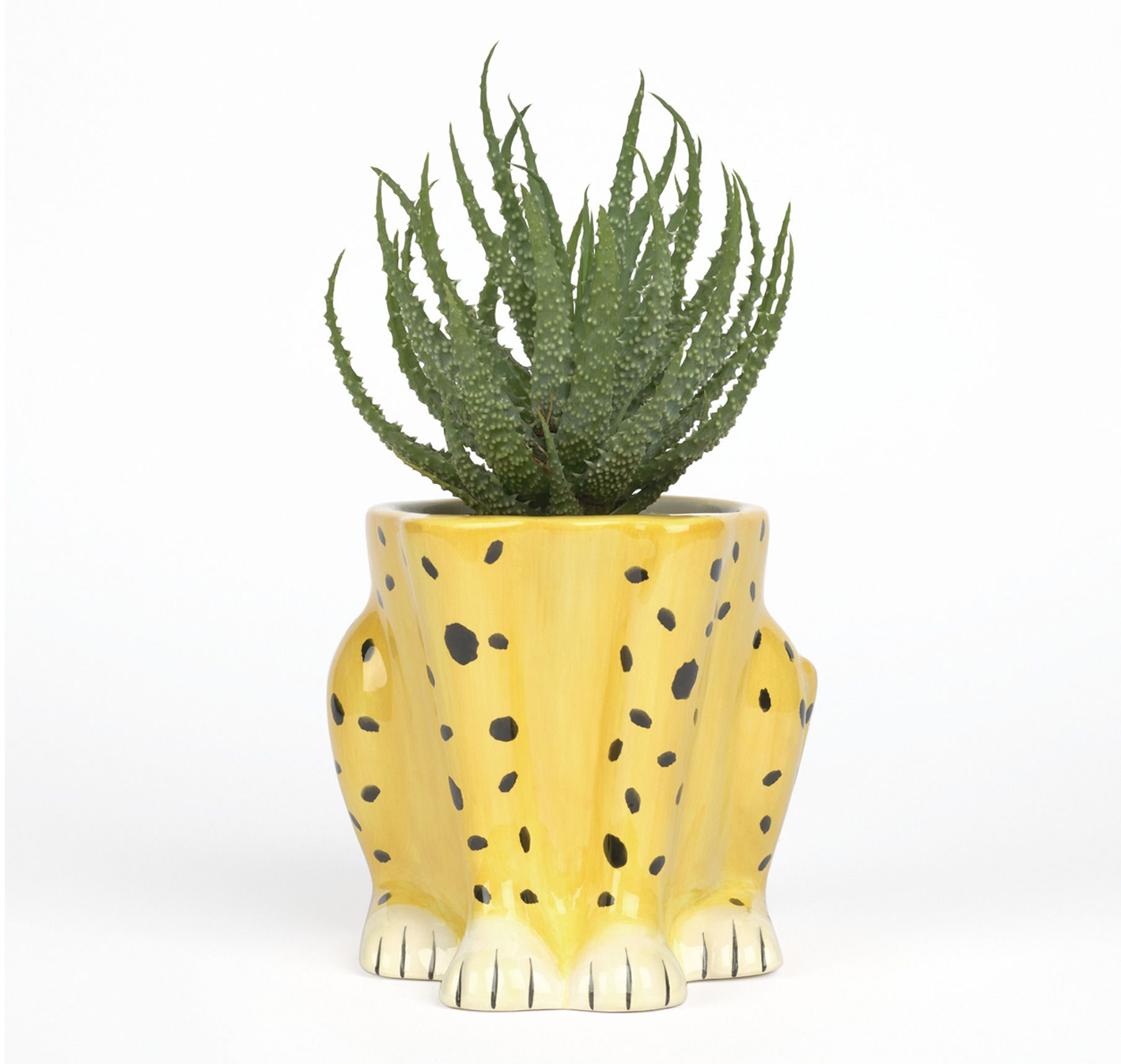 And if you want to set the scene for those solitary moments at home, a supersized shelfie in white will give you a clean backdrop to work with, so you can show off unusual collections such as crystal and cut glass ornaments, vintage dice and something personal for when you're chilling out and just want to watch Netflix.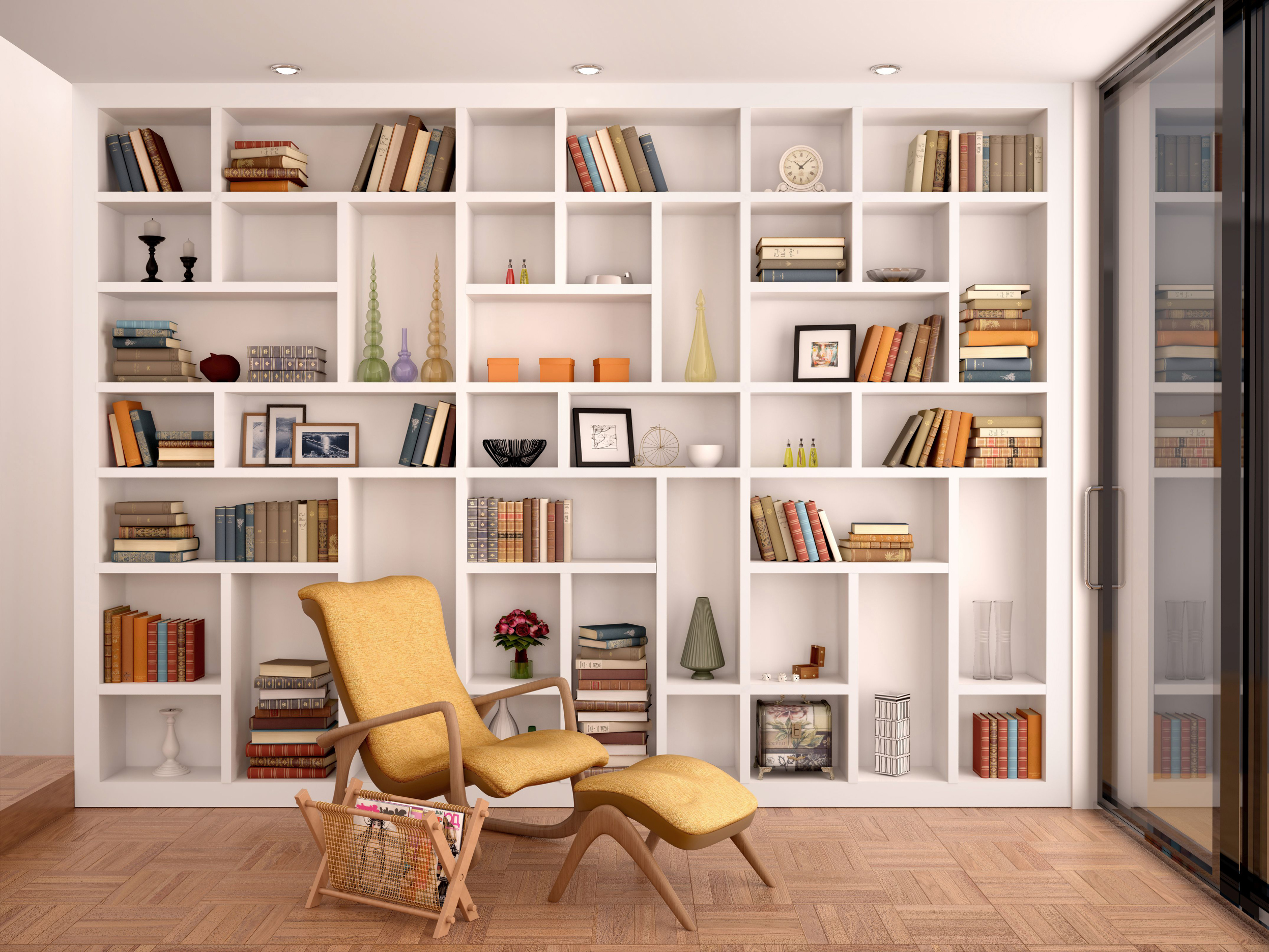 By leaving some shelves empty, retro statement pieces, such as a set of Rocket Bookends (£112, Escapology), will draw the eye in, while keeping things in order.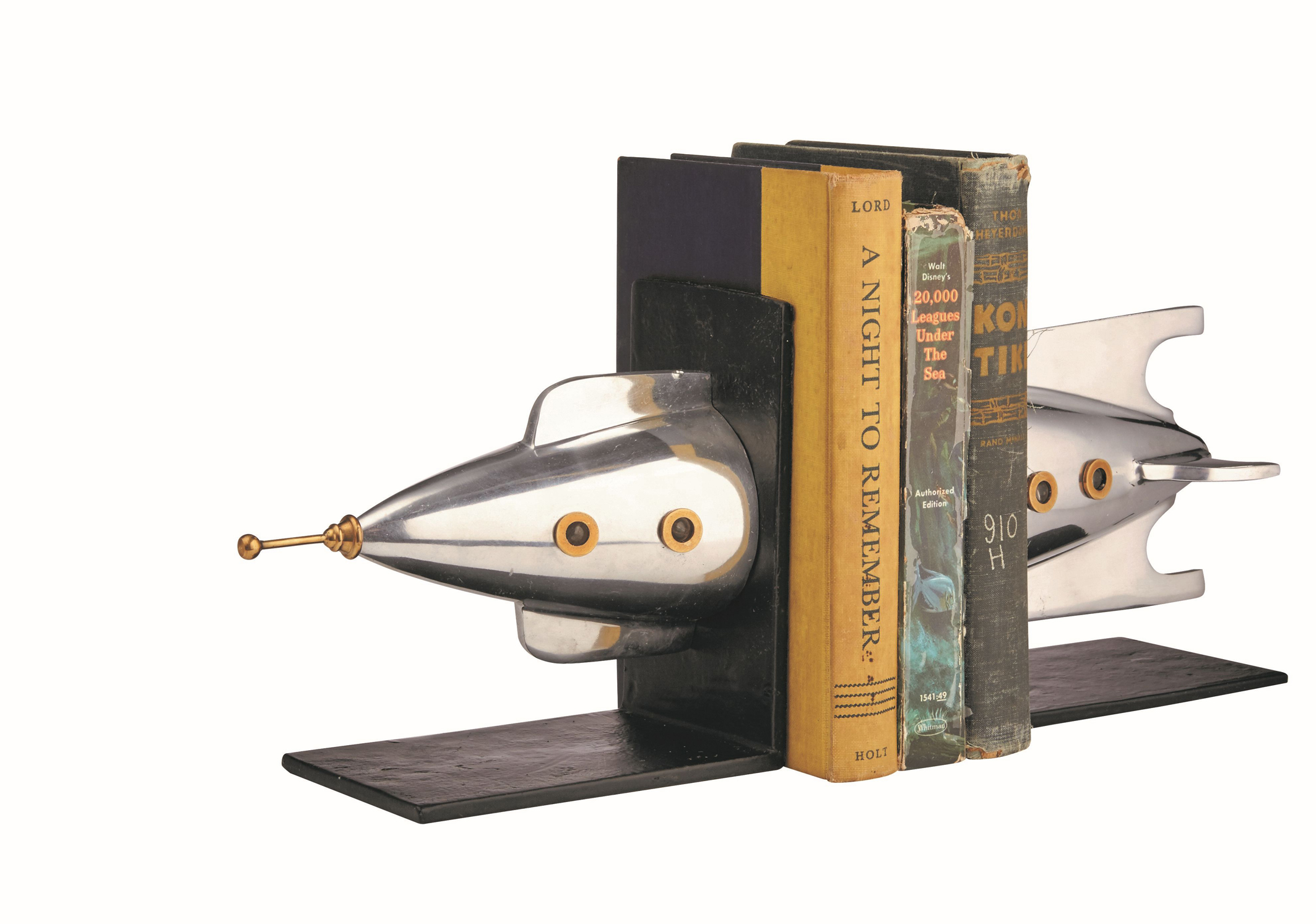 2. Vintage finds and shabby chic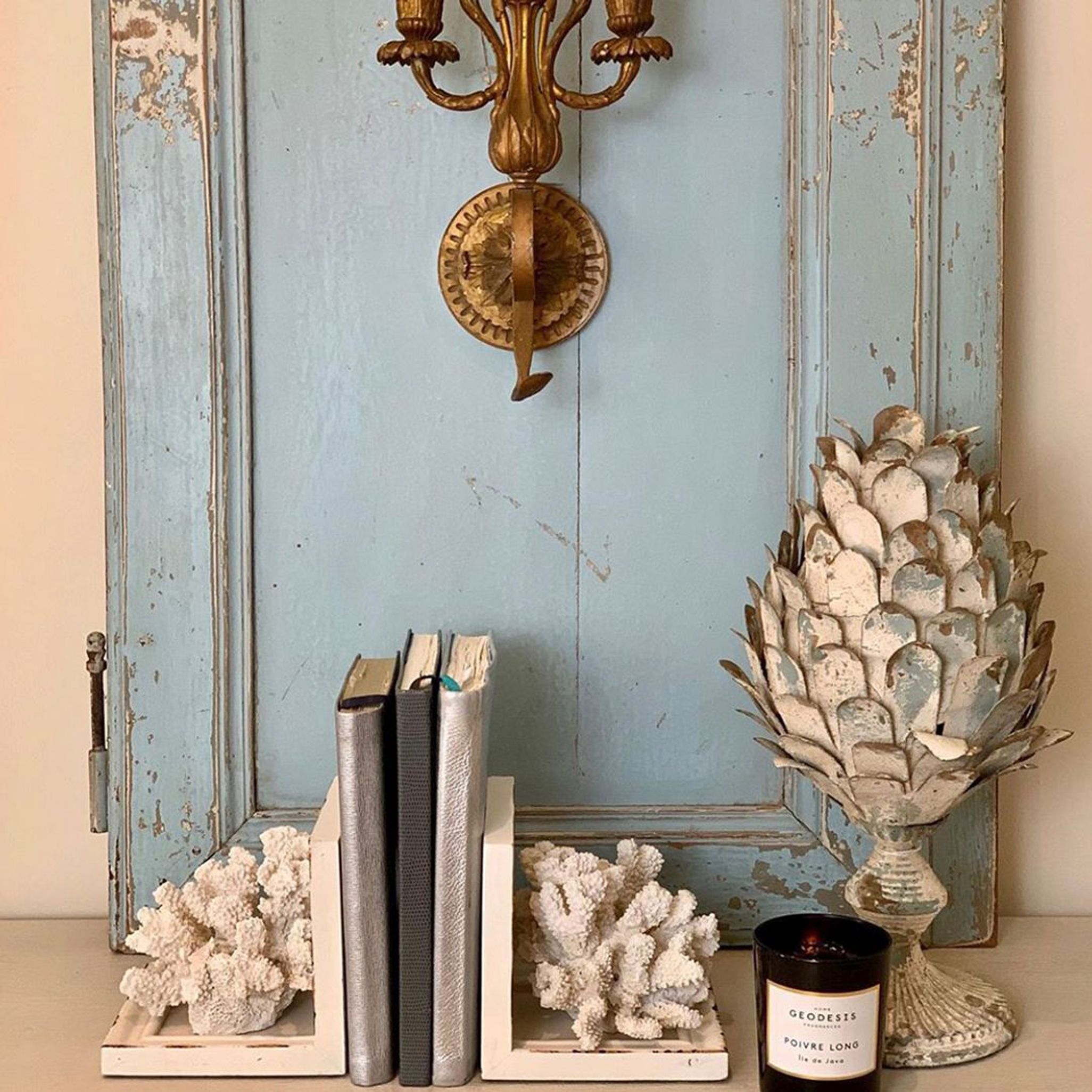 When you open the door to vintage, avoid anything bland and think about styling duck-egg blue with an antique wall sconce. Something distressed (that you might have picked up in a flea market or salvaged from a skip) styled against a (faux) Pair of White Coral Bookends (£45, The Grey Works) creates a lovely contrast – and who's to know you don't actually live in a stately pile?
You can always top it with some antique clothing or accessories too, plus other worn items or fun furnishings you've rescued.
3. Master the mix of beauty bits and bobs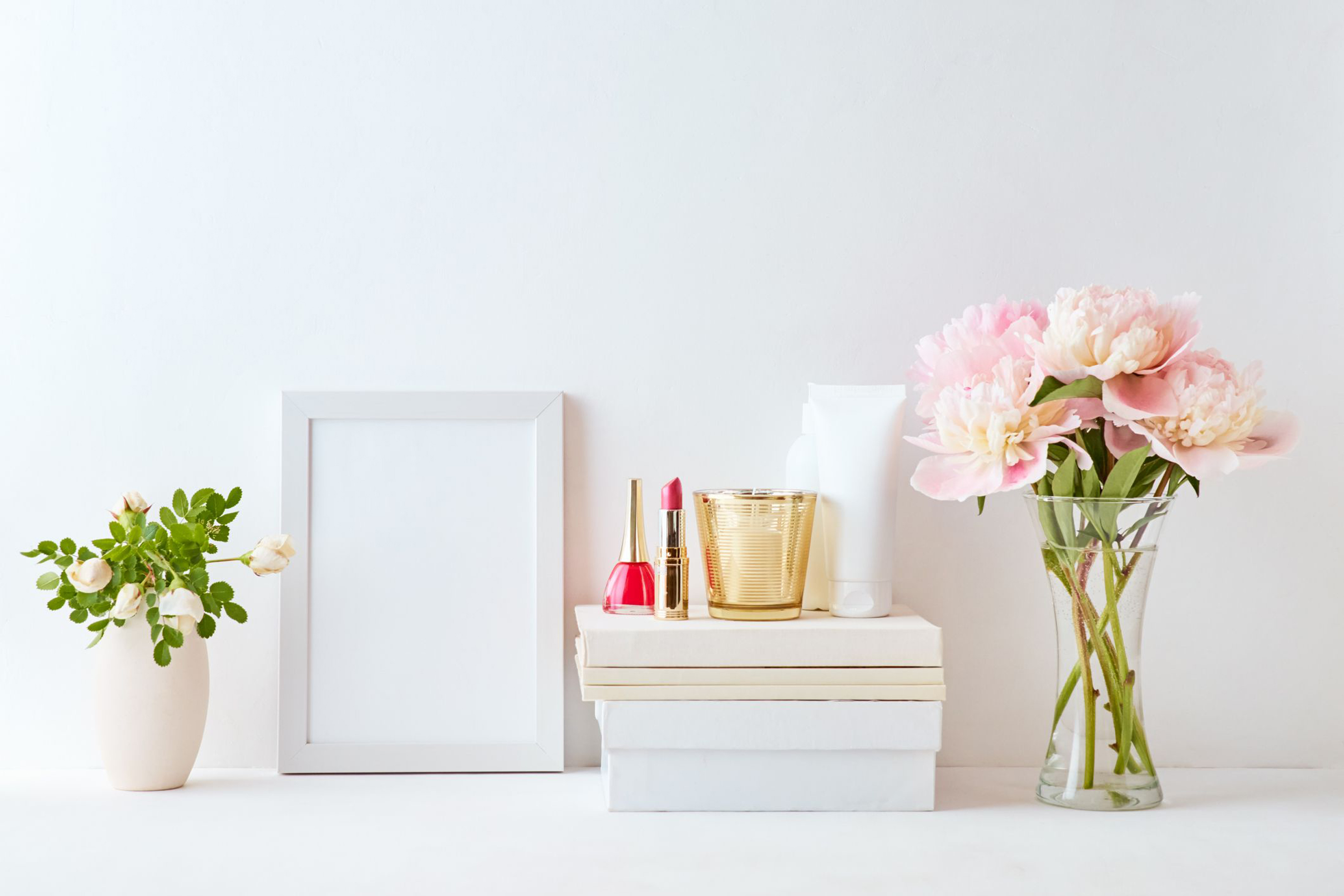 For anyone with a glammy collection of beautifully packaged lipsticks (much too attractive to keep under wraps when they're cased in glitzy gold), think about pairing them with a pretty polish, vase of petal-pink roses or peonies.
Think height here: it's important these pieces are graduated, stacked and well planned out to get the right vibe, and you can set the stage with some pop-art to complement your rosy scene.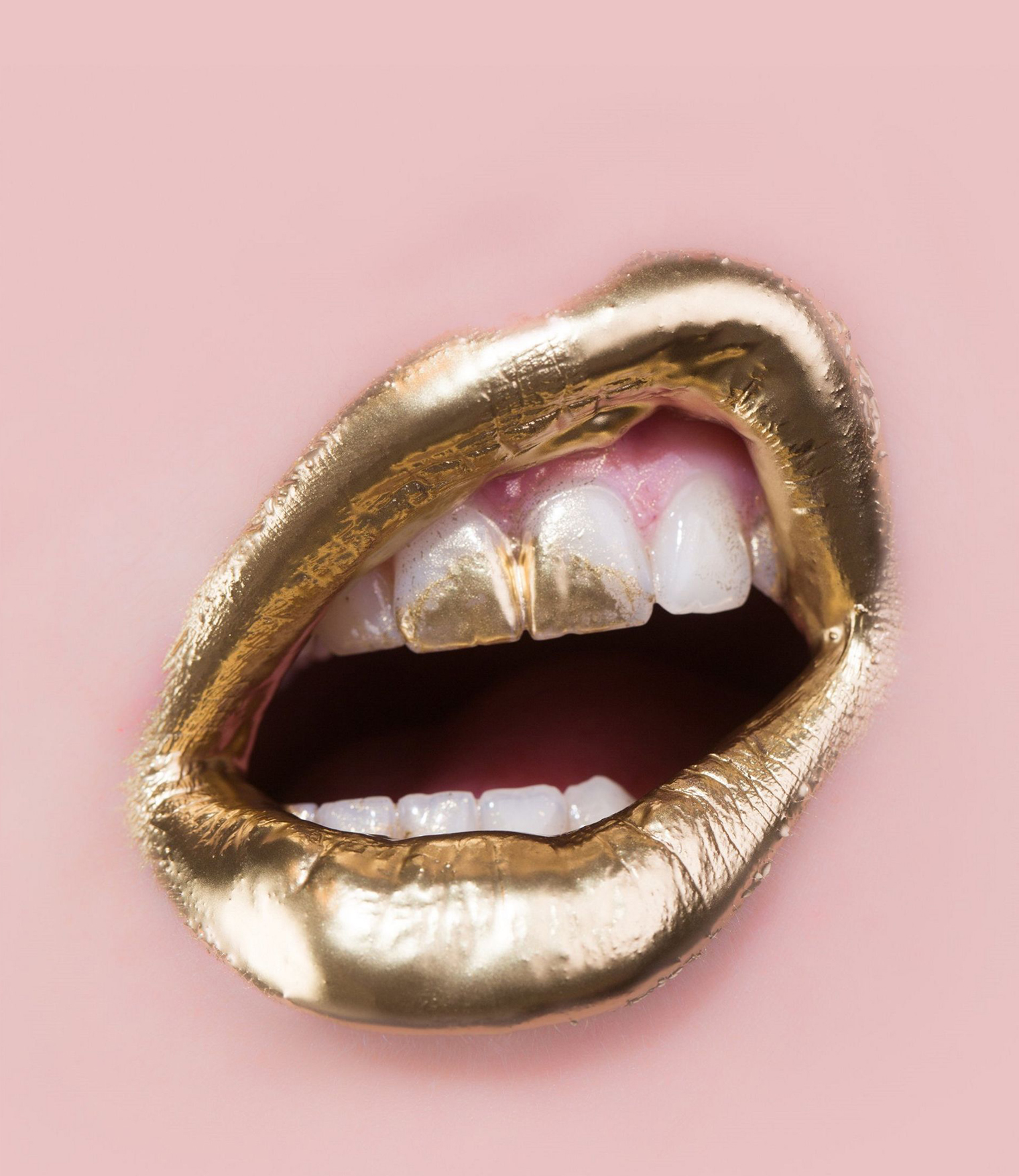 We love this Golden Lips Print (from £12, Mint & May) with its polished white teeth capped in gold. But if you're feeling thrifty, a tear sheet from a glossy magazine framed in white will look just as striking. Especially if you want to touch up your shelfie's appearance before your video chat.
4. Dark and desirable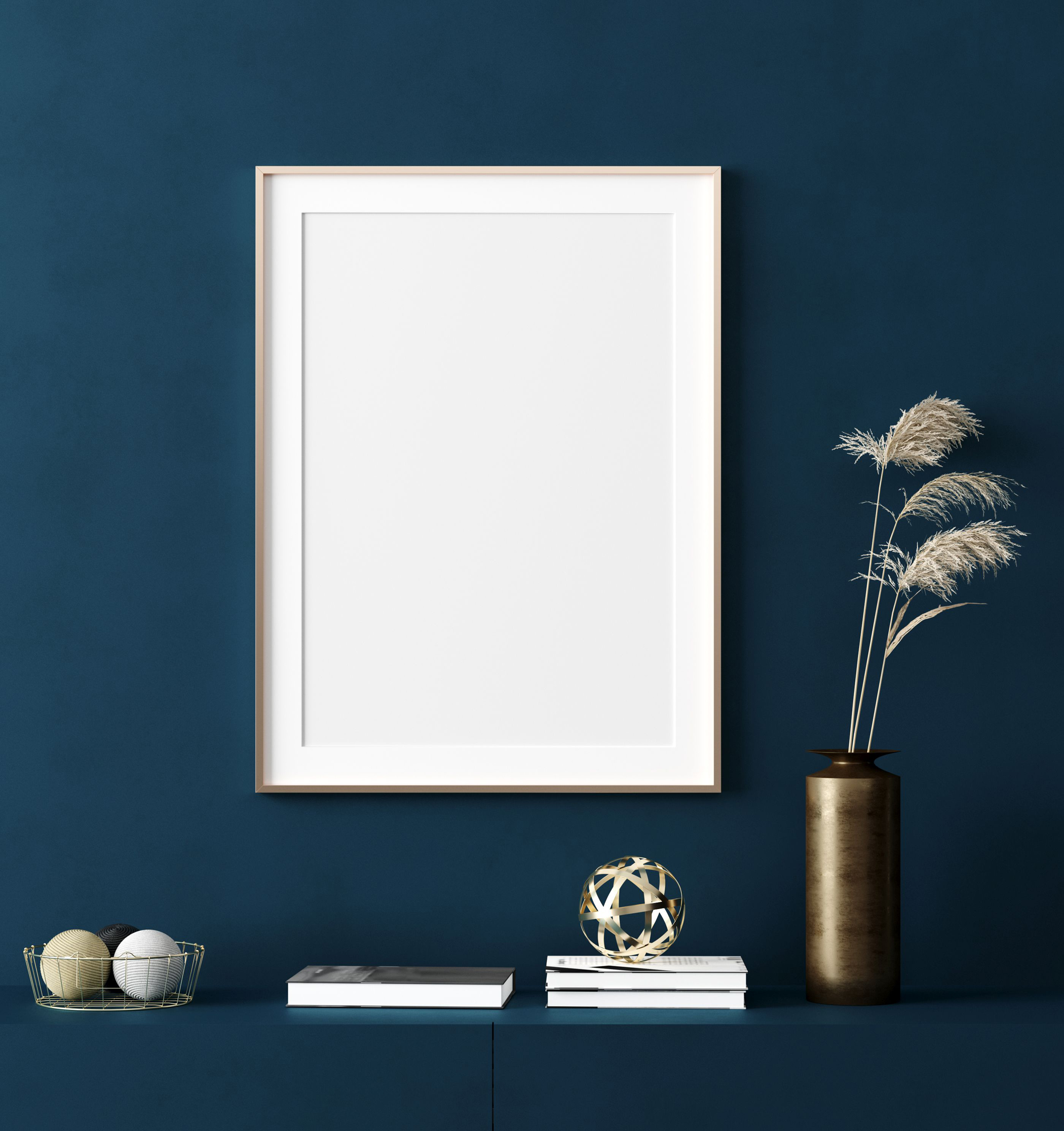 Using a dark colour as a canvas can work some serious magic, especially if you want maximum impact with minimum spend and styling. Could your shelf be paired with an accent wall or mural?
5. Go big with bamboo
Bamboo and cane furnishings have a knack of introducing worldly boho, without having to go to great lengths.
Consider some bamboo cane shelves (Graham & Green have a super selection, priced from £75) which can be themed to the tropics and fit well with souvenirs and glassware in neutral tones. Styled with some beachy accessories, they'll look summery, fresh and light.
Especially if you introducing a room divider for privacy and separating off a work area perhaps – we love the Dutchbone Rumour Room Divider (£199, Cuckooland). You could drape a flimsy summer kaftan over your screen when not in use.
6. Rustic revival
No reason why you can't propel your kitchen into the limelight too. Gather all your mason jars (the more the better), fill them with spices, rice, dry pasta and cereals so they look the part (think casual, not forced) and mix and match with chunky goblets, carafes, a worn metal jug filled with dried flowers and anything made out of natural materials.
Think about introducing something quaint too, like a hand-me-down cup and saucer with a faded floral print. And of course, a bread board with a freshly baked loaf will make onlookers think you've been baking since the crack of dawn.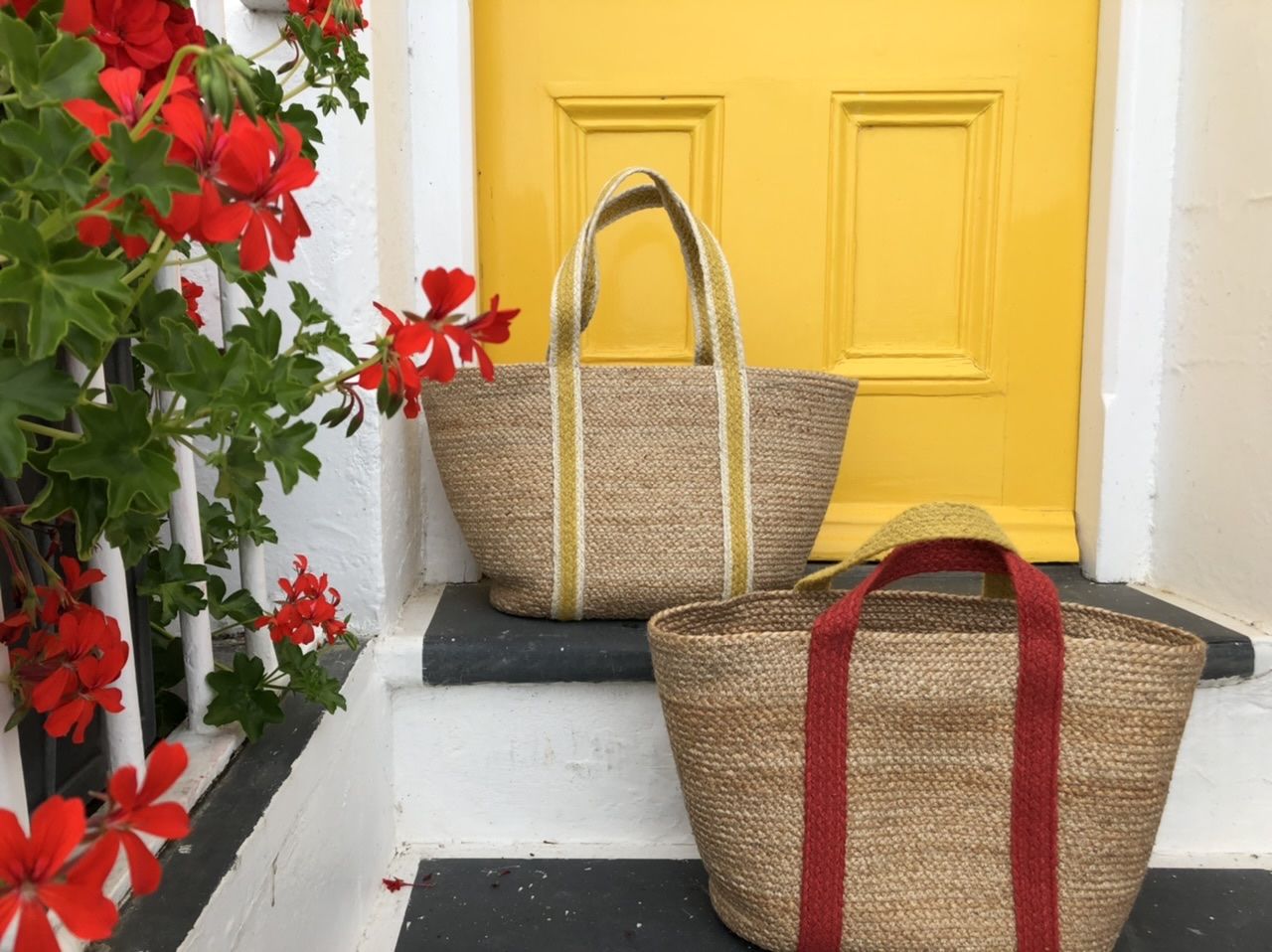 The great thing is, you can also cheat. No one will know that San Francisco sourdough fell into your wicker basket while out shopping for essentials. Talking of baskets, The Braided Rug Company have a lovely selection – we love these sturdy and stylish Summer Totes made out of raw jute (starting from £29).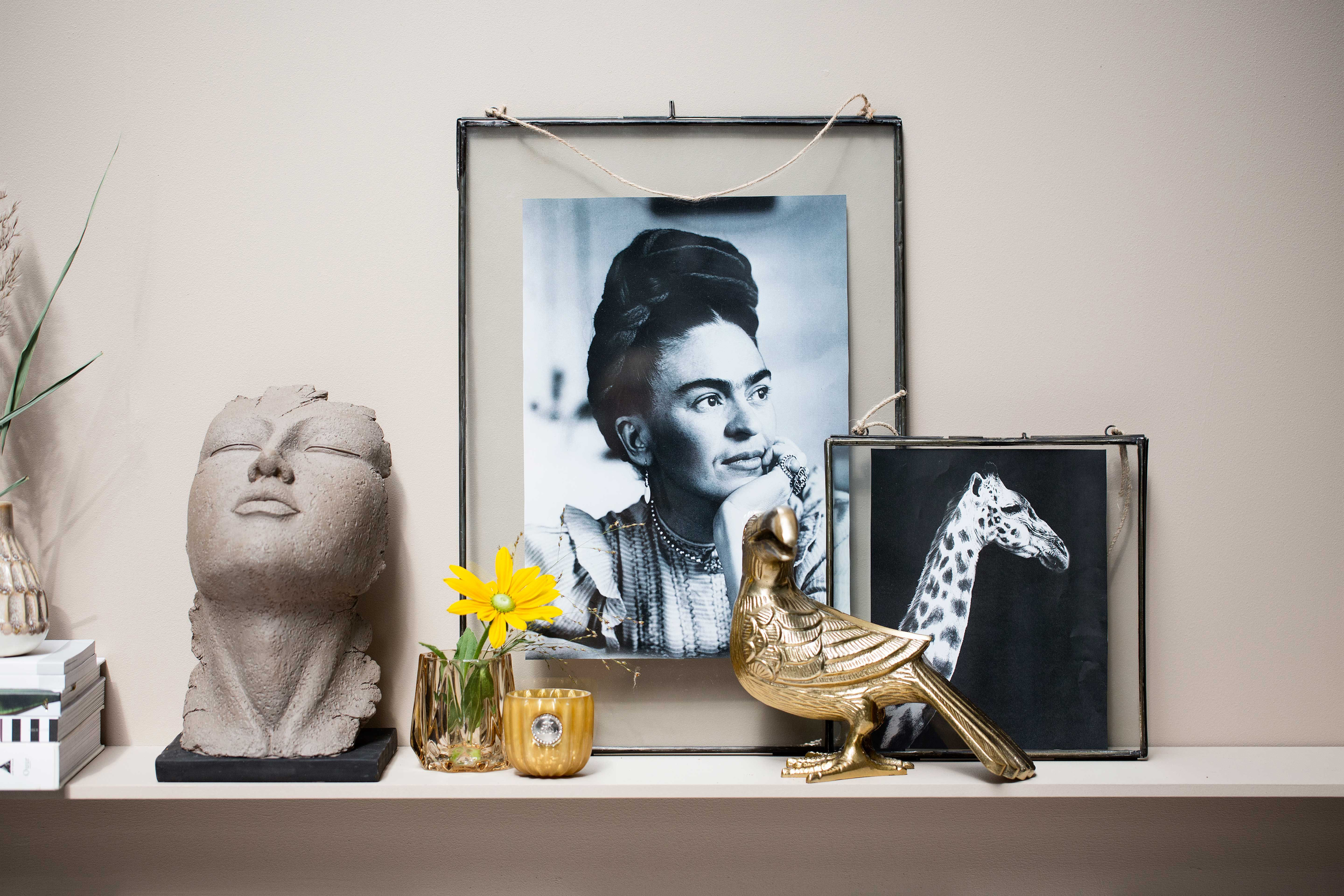 And finally take inspiration too from the gorgeous shelf arrangement from Sweetpea and Willow. The company's Lene Bjerre Serafina Figurine – Driftwood, £40, grouped beside other eye-catching items creates the perfect shelfie.