At least 191 frontline health and care workers have died after contracting coronavirus.
Through tributes from local NHS trusts and loved ones, the PA news agency has confirmed the names of 191 health and social care workers who have died after contracting Covid-19 since March 11.
This chronological list contains people who were working in roles shortly before their deaths where they were likely to come into contact with patients.
The figure is likely to be still lower than the true number of workers who have died, as the names of some victims will not yet be in the public domain.
– Nassar Hussain, radiographer
Mr Hussain worked as a diagnostic services manager at the KIMS Hospital in Maidstone, Kent, after having worked for more than 20 years in the NHS as a radiographer.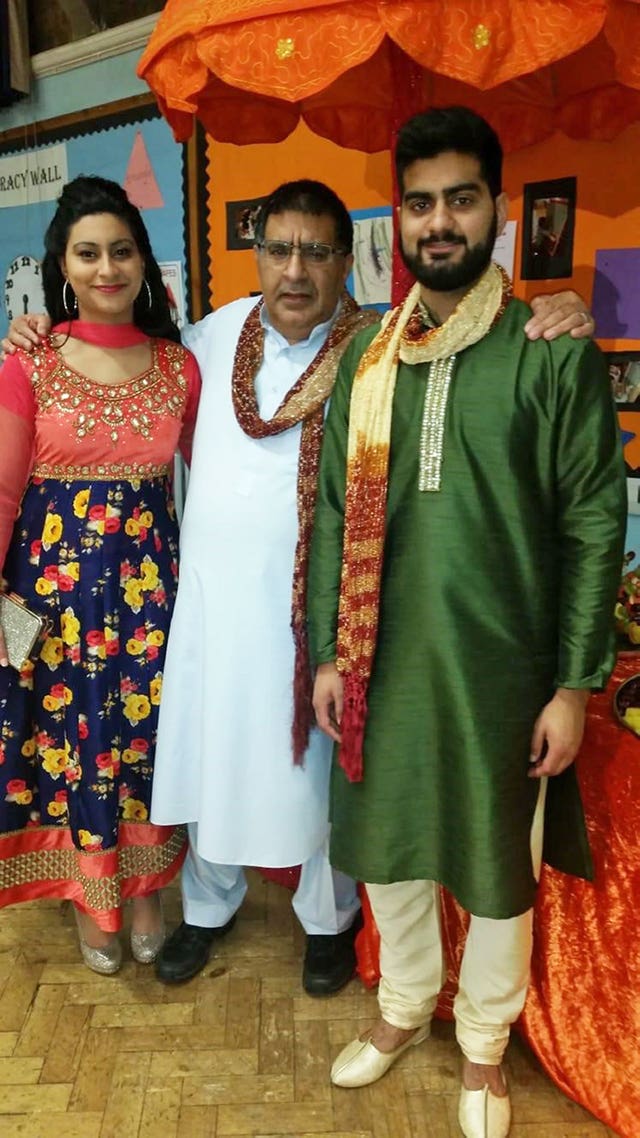 His daughter, Farah Hussain, 28, a Labour councillor at Redbridge Council, said he was passionate about his job, adding: "He was really into the latest technology and equipment and finding out what's wrong with people in order to help them."
– Mark Lowe, porter
The "brilliant" Mr Lowe was a porter in the radiology department of the James Cook University Hospital in Middlesbrough, working for South Tees NHS Foundation Trust for 20 years. He died on May 28.
– Dr Abdorreza Sedghi, GP
Known as Abdy, Dr Sedghi contacted Covid-19 in April before he died on May 27. The Iranian GP had been based at Lister Hospital in Stevenage since August 2019 and had "charisma and personality".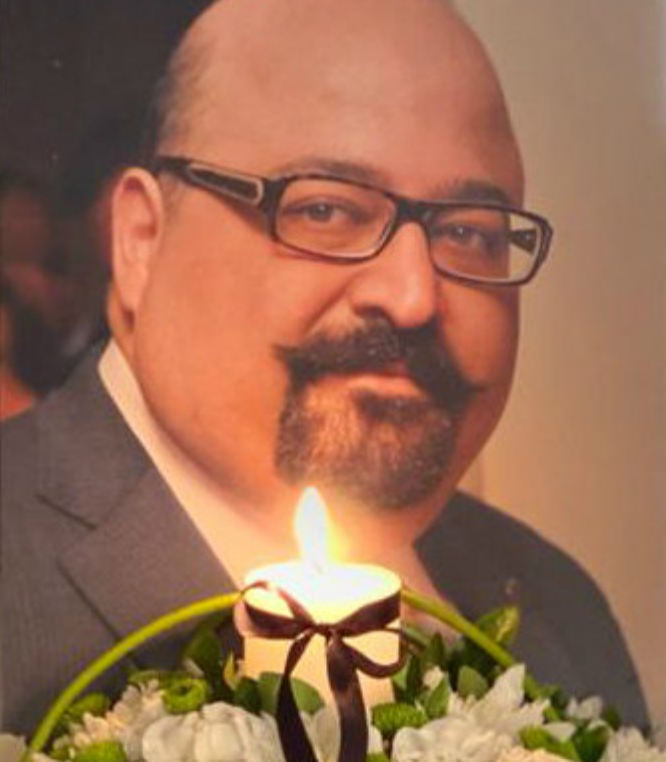 – Allan Macalalad, theatre assistant
Mr Macalalad, 44, who lived with his wife Elsie, a nurse, and son Justin in Cardiff, had worked as a theatre assistant treating eye disorders for two years, and was described as a "perfect gentleman" and "a loyal team player".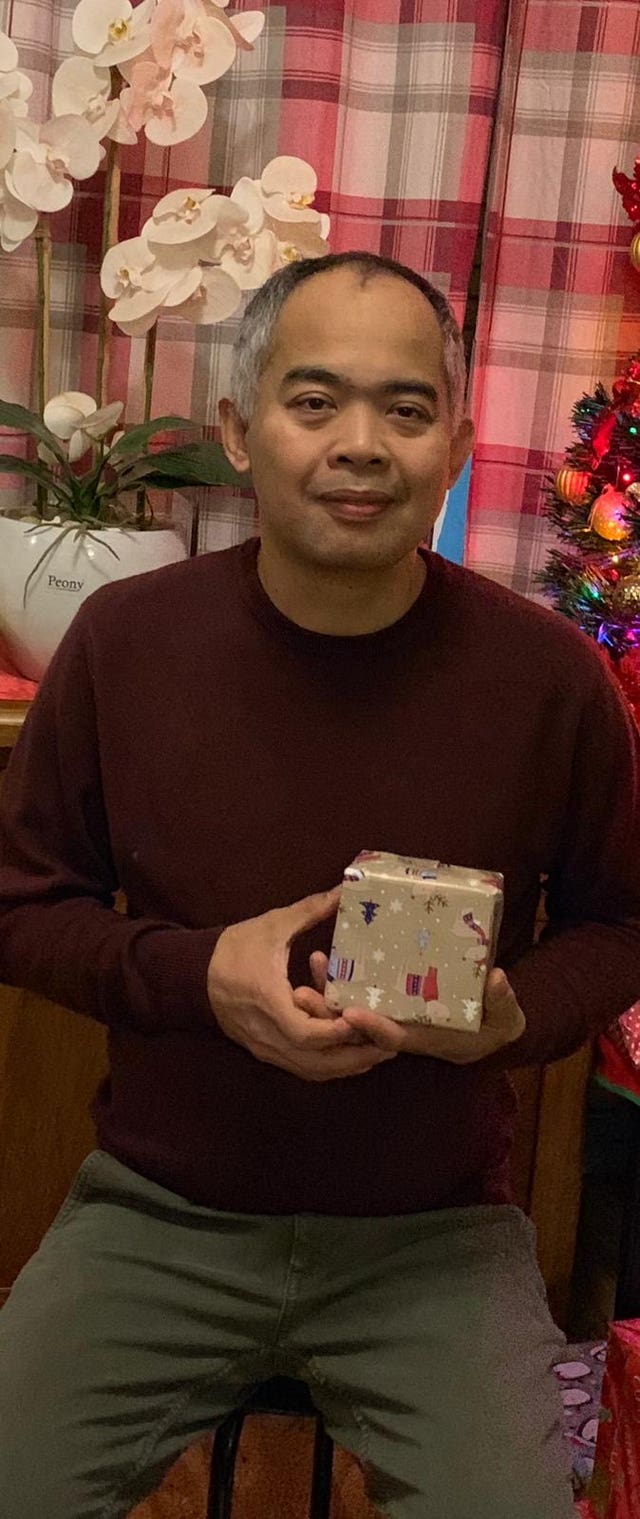 A carpenter by trade, he had moved from the Philippines to Cardiff. He died on Tuesday May 26 after testing positive for Covid-19.
– Dominga David, nurse
Mother-of-one Ms David, a nurse from Penarth who had been at University Hospital Llandough since 2004, and was described as an "exceptionally hard worker and a respectful, kind and compassionate person".
She died on Tuesday May 26.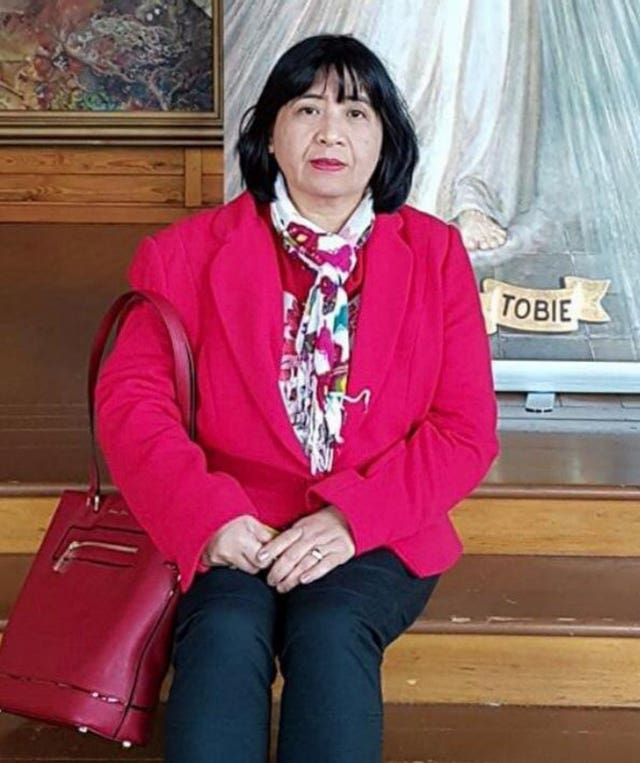 The 62 year old from the Philippines is survived by her son, Renzie.
– Sylvia Tideswell, nursing assistant
Sylvia Tideswell, 60, had been working on the elderly care wards at Royal Stoke University Hospital since 2003 and died on May 25 after testing positive for the virus.
Her daughter Sarah said: "Mum was wonderful. She was caring and considerate and would do anything for anybody. She loved her job at the hospital and wouldn't hesitate in doing everything for everyone else. She enjoyed her garden, going on holiday and walking her dog and took pleasure in the simple things like going out for a coffee and piece of cake."
– Victor Dinoo, senior nurse
Mr Dinoo died in Leicester on May 24, having tested positive for the virus.
Margaret Garbett, director of nursing for University Hospitals Birmingham NHS Foundation Trust, said: "Victor was a highly valued and respected senior nurse from the Clinical Site Team for Solihull, Heartlands and Good Hope hospitals and will be greatly missed. The trust is in touch with his family and offering support to them during this difficult time."
– Ricardo Bonsato, care worker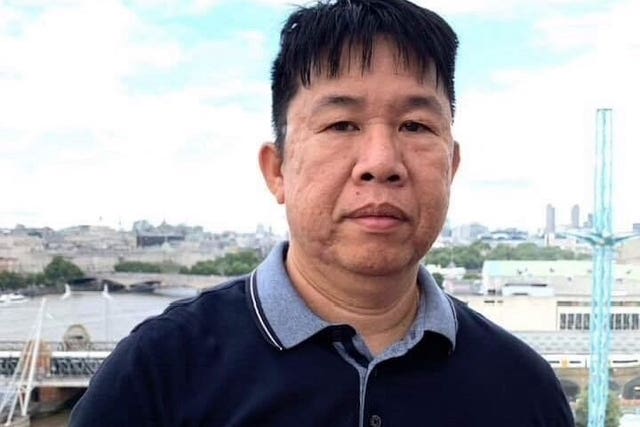 Known as "Ricky", Mr Bonsato moved from the Philippines to the UK with his family "to better their lives", before working at Thornton House care home in Lancashire for two years. A GoFundMe page set up in his memory said he died on May 24.
– Joselito Habab, nurse
Known as Jo, the father-of-one died at Whiston Hospital on Wednesday May 20 with his wife, an A&E nurse, by his side.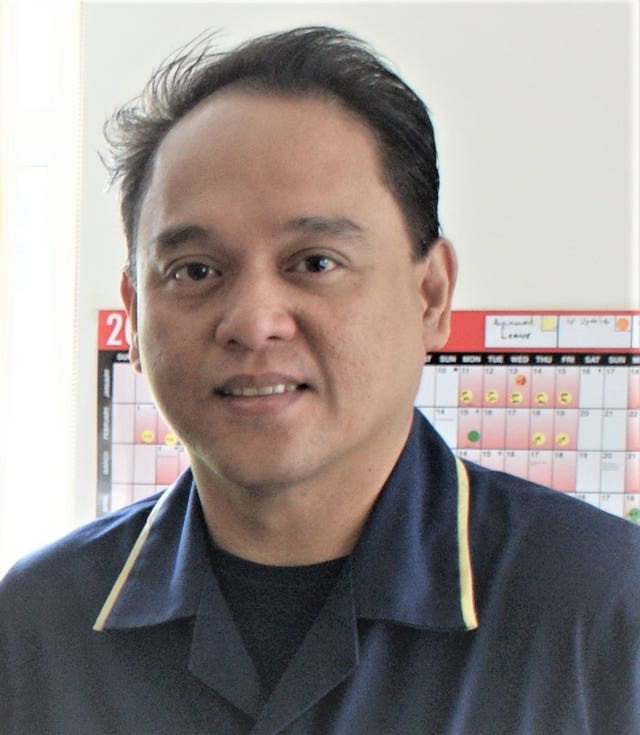 He was originally from Manila, in the Philippines, and joined the Warrington and Halton Teaching Hospitals NHS Trust almost 18 years ago.
– Liz Spooner, nurse
Liz Spooner, 62, had worked at Singleton Hospital in Swansea, South Wales, for more than four decades before she died on May 18 after testing positive for coronavirus.
On Tuesday her death was said to have left a "massive hole" at the hospital.
– Dr Abdel Wahab Babiker, consultant
Dr Abdel Wahab Babiker, 70, had worked as a consultant physician at Scarborough Hospital since August 2019. He had been receiving care in hospital after contracting coronavirus and died on Monday May 18.
Dr Ed Smith, director of acute, emergency and elderly medicine at Scarborough Hospital, said: "Dr Babiker was an extremely energetic, hard-working, approachable and dedicated doctor.
"He was particularly notable for his 'can-do' attitude and supportive nature, and was well-liked by patients and staff alike."
– Andrew Ekene Nwankwo, nurse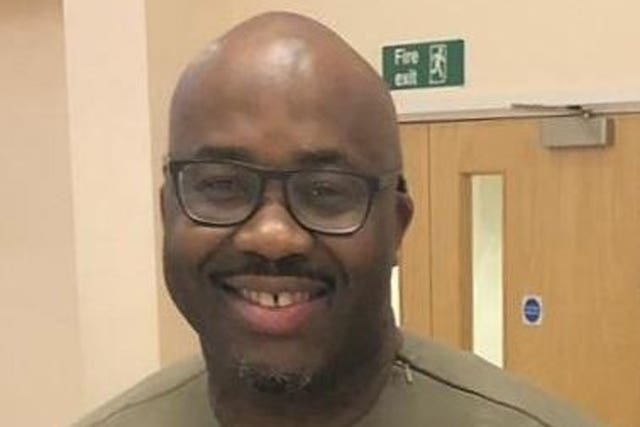 Andrew Ekene Nwankwo, who worked as a locum nurse at Broomfield Hospital in Chelmsford, Essex, died with coronavirus on May 16 aged 46.
– Carlos Sia, healthcare assistant
Described as a "quiet and gentle" person, Carlos Sia, 62, died on Friday May 15 after spending several weeks in intensive care.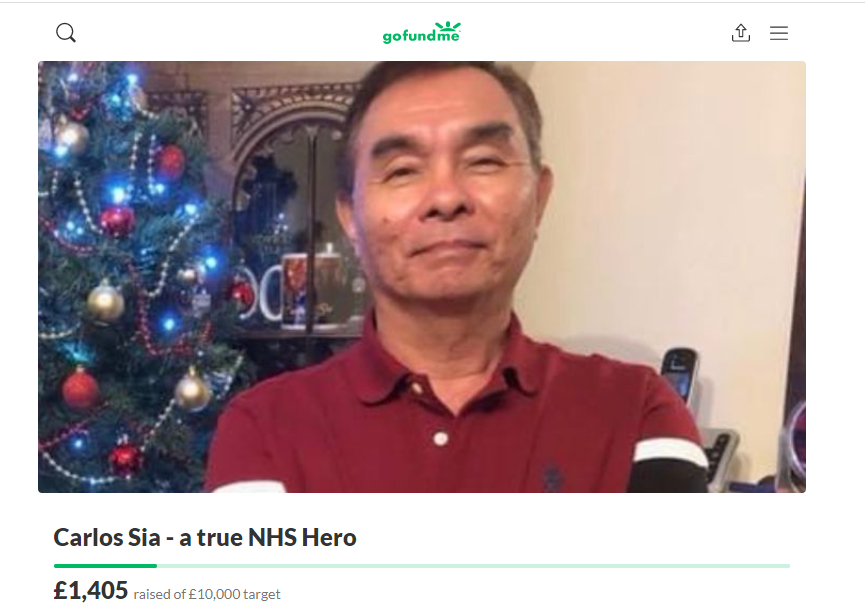 He worked for Worcester Acute NHS Trust alongside his wife Cindy, a healthcare assistant, and daughter Clair, a nurse.
In a letter to staff, trust chief executive Matthew Hopkins said: "His quiet, gentle and respectful nature, his generosity of spirit, his sense of humour and his calming influence also made him popular with patients."
– Paul Nutt, ambulance care assistant
Mr Nutt, who had just turned 60, worked for South Central Ambulance Service on the Wexham Park Hospital site.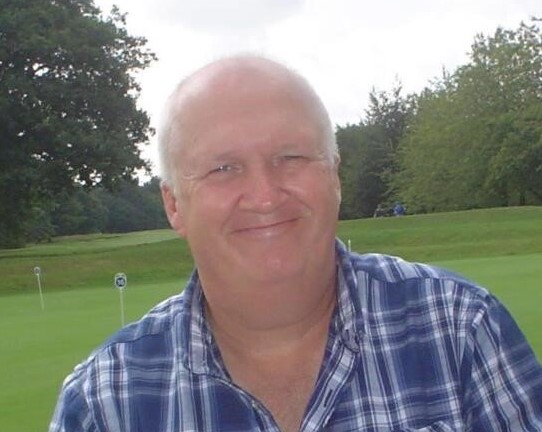 He is survived by his wife Kim and two daughters, Charlotte and Louise.
In a statement, his family said: "Paul was the most loving and devoted husband and father, and he touched so many people's lives with his joy and kindness."
– Lillian Mudzivare, senior mental health nurse
Lillian Mudzivare, 41, who worked as a senior mental health nurse, died following a long battle with coronavirus, the Birmingham Women's and Children's NHS Foundation Trust said.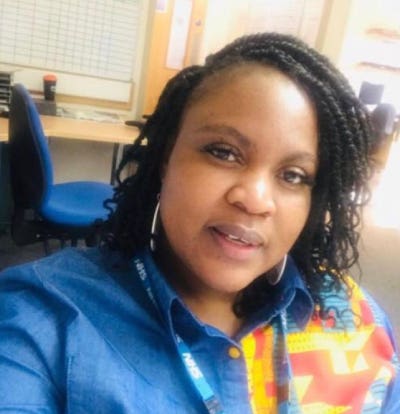 – Safaa Alam, midwife
Safaa Alam, 30, started her professional career as a nurse before training as a midwife at Birmingham Women's Hospital, where she was described as a "true role model" known for her kindness and compassion.
She died after treatment for Covid-19.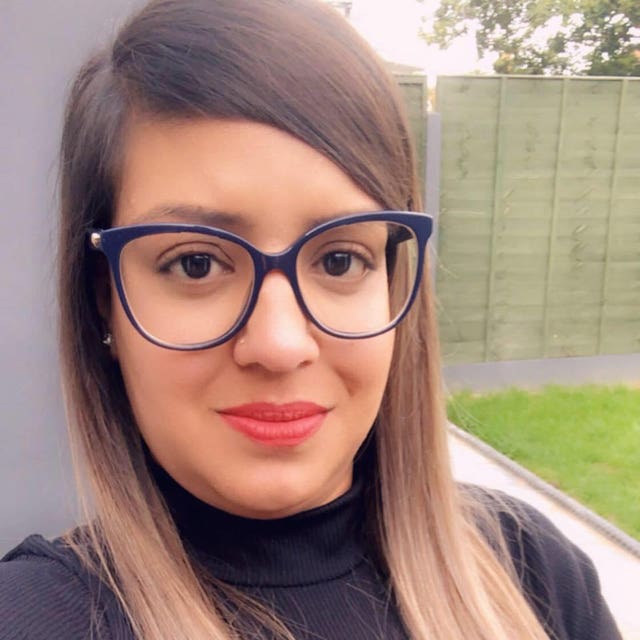 Evelyn Nicolas, care worker
Ms Nicolas, who worked at Maypole Grove Care Home in Kings Heath, Birmingham, died on May 14 after contracting Covid-19.
A friend, who set up a fundraising page for the carer's family, said she was a mother-of-two "who would do anything to keep a smile on other faces".
– Jun Terre, healthcare assistant
Jun Terre, 52, died on May 14 and was said to be "a gracious, quiet and kind gentleman with a smile that would light up a room", according to Neil Macdonald, Buckinghamshire Healthcare NHS Trust chief executive.
– Peter Gough, administration assistant
Peter Gough, 56, an administration assistant at John Radcliffe Hospital in Oxford, died on May 12, shortly after raising a lack of personal protective equipment to a friend.
"No PPE for admin staff. Not even sanitiser gel as not enough for everywhere in hospital," a message to friend Paul Saville read before his death.
– Peter Hart, ambulance paramedic
The "highly respected" ambulance paramedic and hospital emergency medic died on his 52nd birthday on May 12.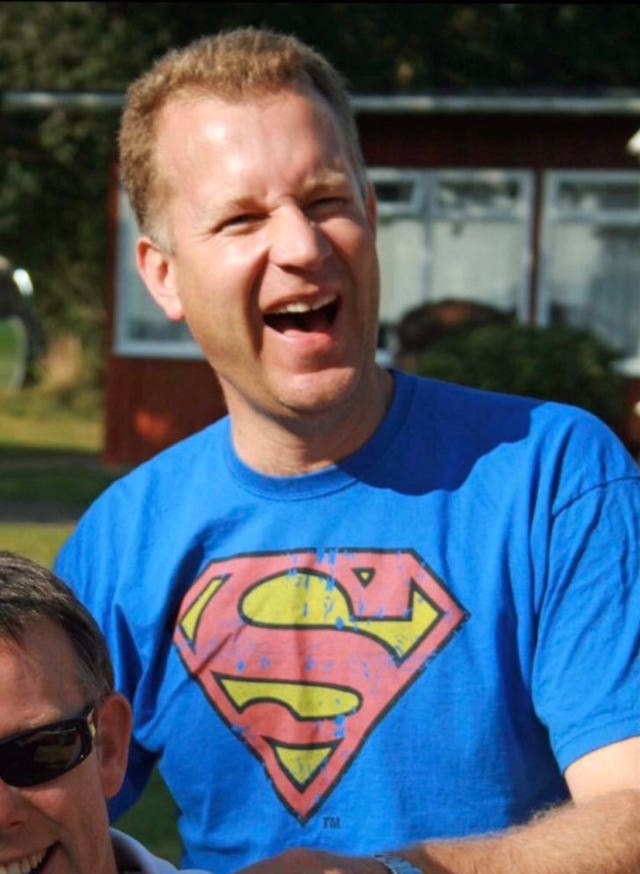 He worked in the emergency department at East Surrey Hospital for Surrey and Sussex Healthcare NHS Trust as well as doing shifts for the ambulance service.
– Norman Austria, healthcare assistant
The 61-year-old healthcare assistant from the Philippines was described as a "highly valued" member of his ward.
The University Hospitals of Derby and Burton said he regularly sang the song 'You are my sunshine' to calm and reassure vulnerable patients.
Mr Austria's widow Shirley said: "Norman was a very lovable, caring and responsible person. We were married for 40 years and he was a wonderful husband. He was very proud of his family and loved his children and grandchildren very much."
– Poornima Nair, GP
Dr Nair was a GP at Station View Medical Centre in Bishop Auckland, County Durham.
Her surgery posted on its website that she was a "much loved and valued colleague and friend" who had died after a "prolonged" Covid-19 infection.
– Dr Thaung Htaik, consultant
Dr Htaik, 65, had been working at the Great Western Hospitals NHS Trust since January 2019 and was described as "universally well-liked".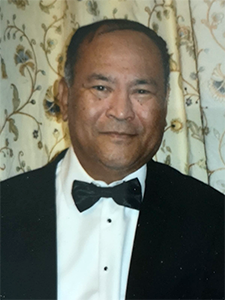 He died after testing positive for the virus and leaves behind a wife, four children and three grandchildren.
In a statement, his family said: "He always put others first and we know just how committed he was to looking after his patients both at this difficult time and throughout his career."
– Alanzo Smith, mental health worker
The 62-year-old, from Chingford, had been a mental health worker at the Barnet, Enfield and Haringey Mental Health Trust for 22 years before his death on May 10.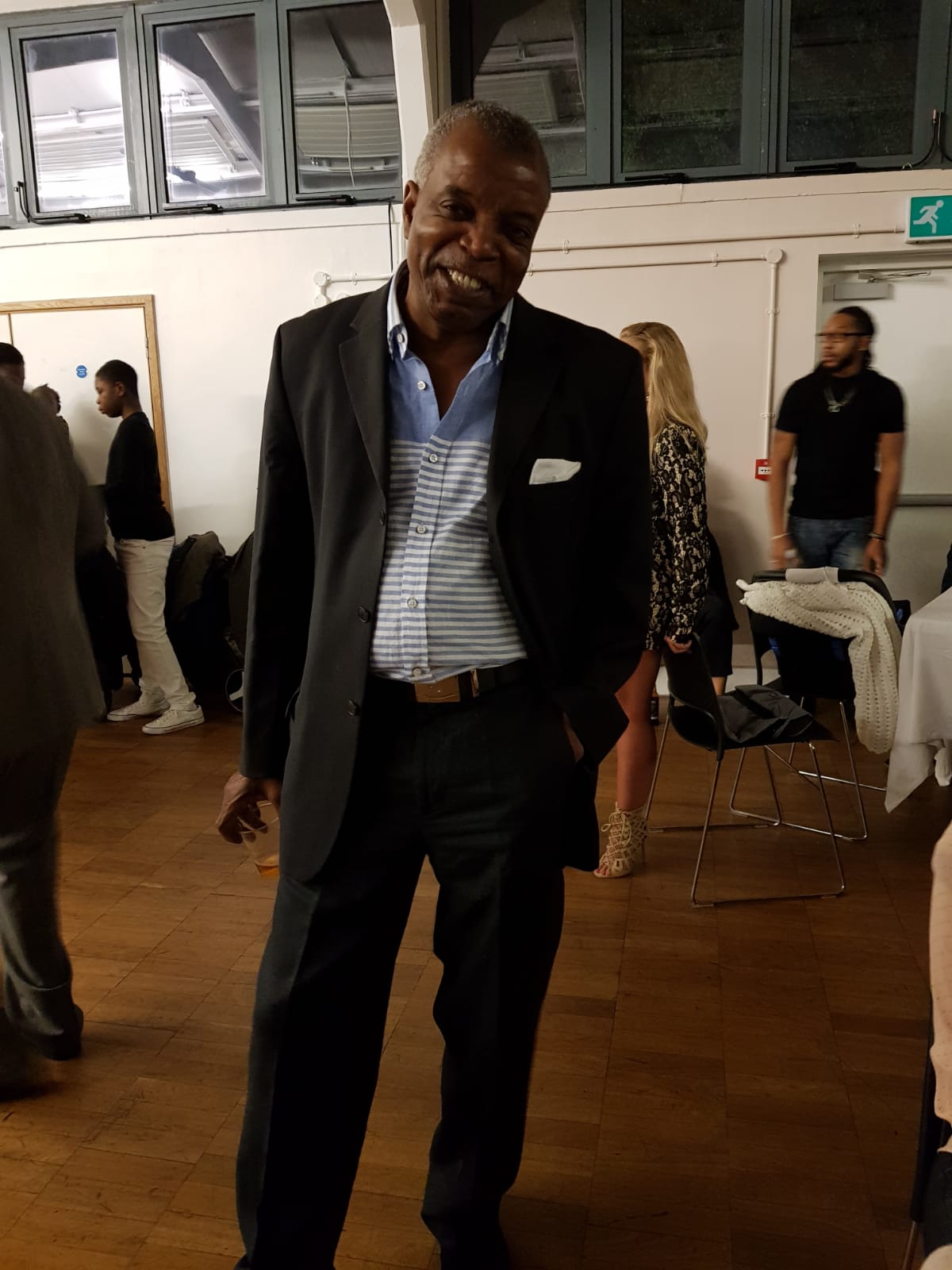 His twin brother, Spurgeon, described him as a "happy and jolly" man who loved his job, adding: "He would go in even when he was off work, he was a dedicated worker."
– Dr Karamat Ullah Mirza, GP
Eighty-four-year-old Karamat Ullah Mirza had been seeing patients until two weeks ago.
His widow Estelle told the Clacton Gazette: "He was no ordinary man, he was an extraordinary, exceptional and astonishing man, who was absolutely fearless and daring and had enormous knowledge.
"He worked endlessly for the NHS and non-stop for this country."
– Phil Rennie, ambulance care assistant
Mr Rennie was a patient transport service care assistant who was "extremely proud" to work for North West Ambulance Service (NWAS), based in Oldham.
He died at Fairfield General Hospital in Bury on May 10.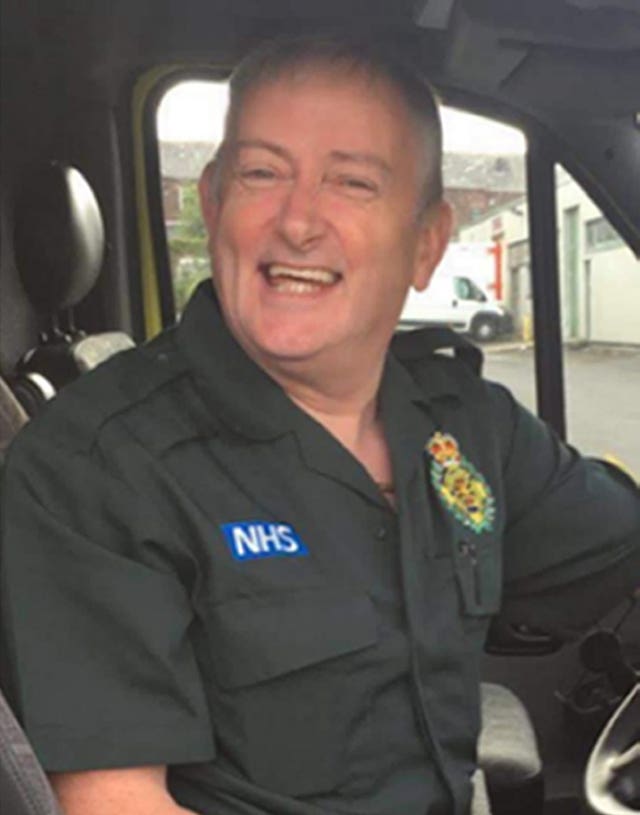 – Resy Manalo, care worker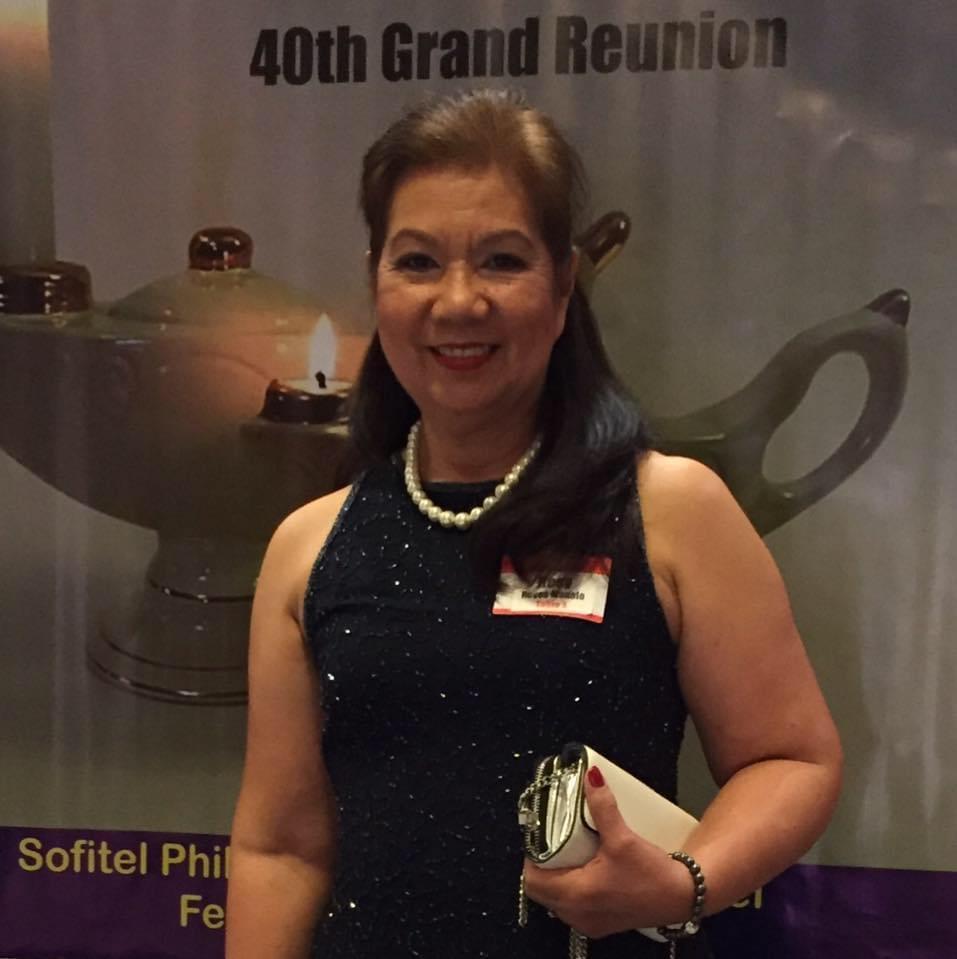 Filipino nurse Resy Manalo, 64, worked at County Homes in Birkenhead, Merseyside. She died in hospital on May 7.
Her daughter told PA: "Even though she died a hero it was still hard to accept that she died alone under the world's circumstances and not to even hug her for one last time."
– Augustine Agyei-Mensah, learning disabilities nurse
Augustine Agyei-Mensah, known to his colleagues as Gus, was a highly regarded team member at Northamptonshire Healthcare NHS Foundation Trust (NHFT).
Originally from Ghana, he was proud of his heritage and "dedicated" to his young family.
– Tariq Shafi, doctor
Dr Tariq Shafi was the "greatly respected" lead consultant for haematology for 13 years at Darent Valley Hospital in Dartford. His death was announced on May 7.
"Tariq… built an amazing team of dedicated clinicians and support workers, placing them and his patients at the heart of everything he did," his trust said.
– Fiona Johnstone, hospital administration worker
Ms Johnstone worked at Biggart Hospital in Prestwick as part of the administration team. Colleagues said she was "valued and highly regarded". Her death was announced on May 7.
– Onyenachi Obasi, nurse and health visitor
Onyenachi Obasi, 51, was living in Barking and Dagenham at the time of her death.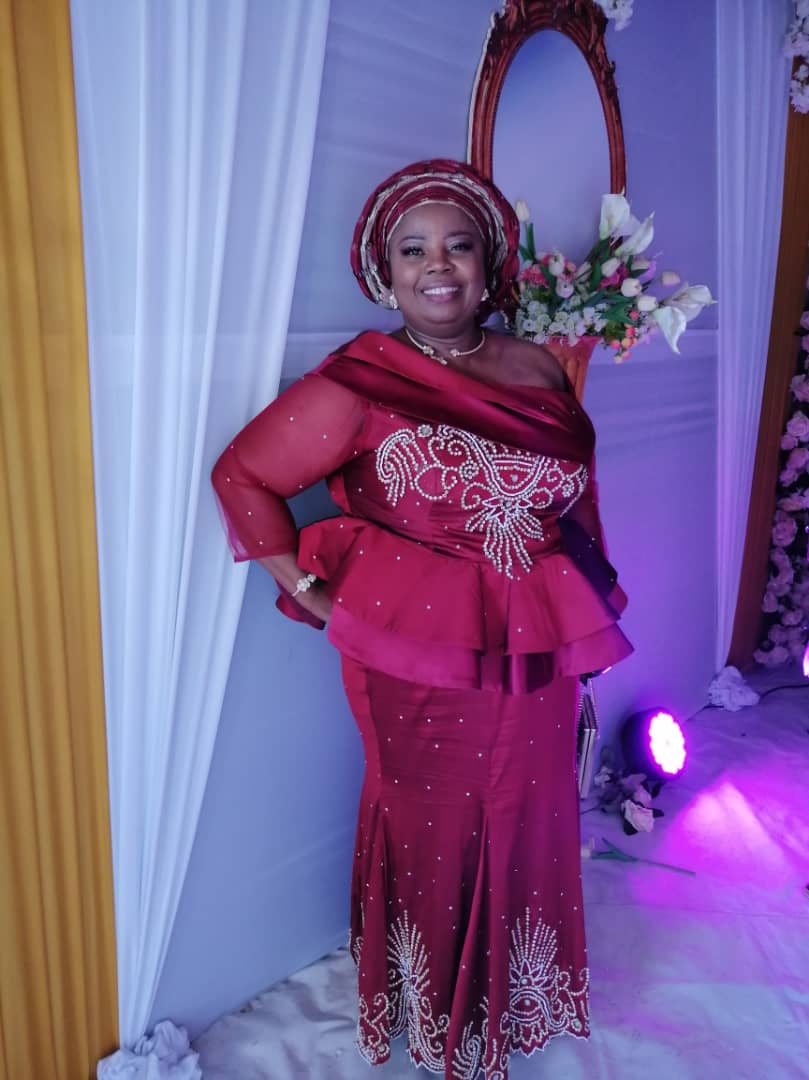 She was described by her family as an "example of unconditional love" and died on May 6, five weeks after being put on a ventilator.
Her niece, Ijeoma Uzoukwu, told the PA news agency: "She loved her job, but that is what caused her to fall ill in the first place."
– Jennie Sablayan, haematology nurse
Ms Sablayan was described as a "much-loved specialist" who had trained in the Philippines before joining University College London Hospital in 2002. A GoFundMe, set up in her memory, said she died on May 5.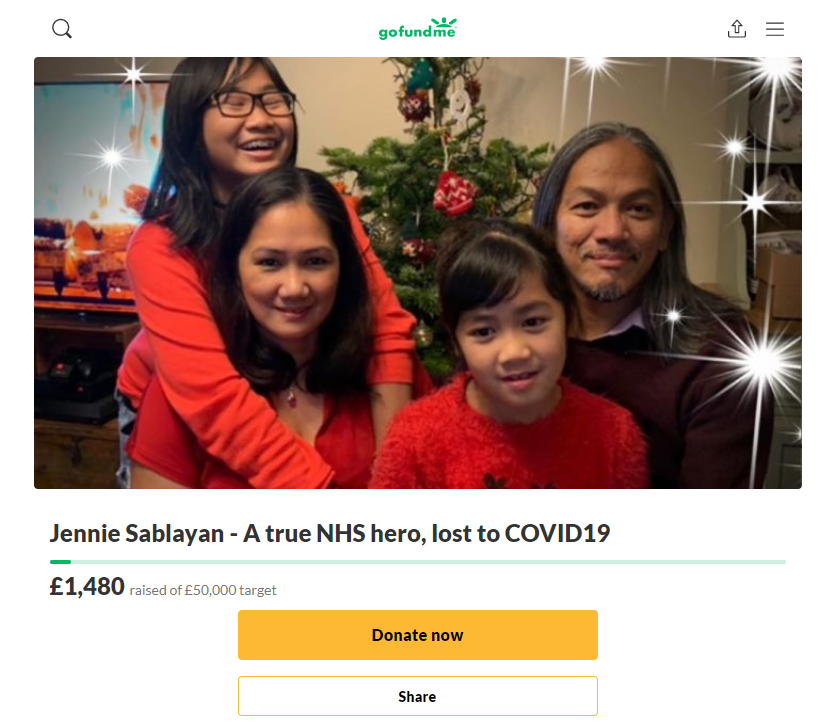 – Julie Edward, nurse
Ms Edward died on May 4 with coronavirus, according to a Go Fund Me page for her family, having worked at the Royal Berkshire Hospital in Reading since 2017.
The Royal Berkshire NHS Foundation Trust commended her "kindness and dedication to her job".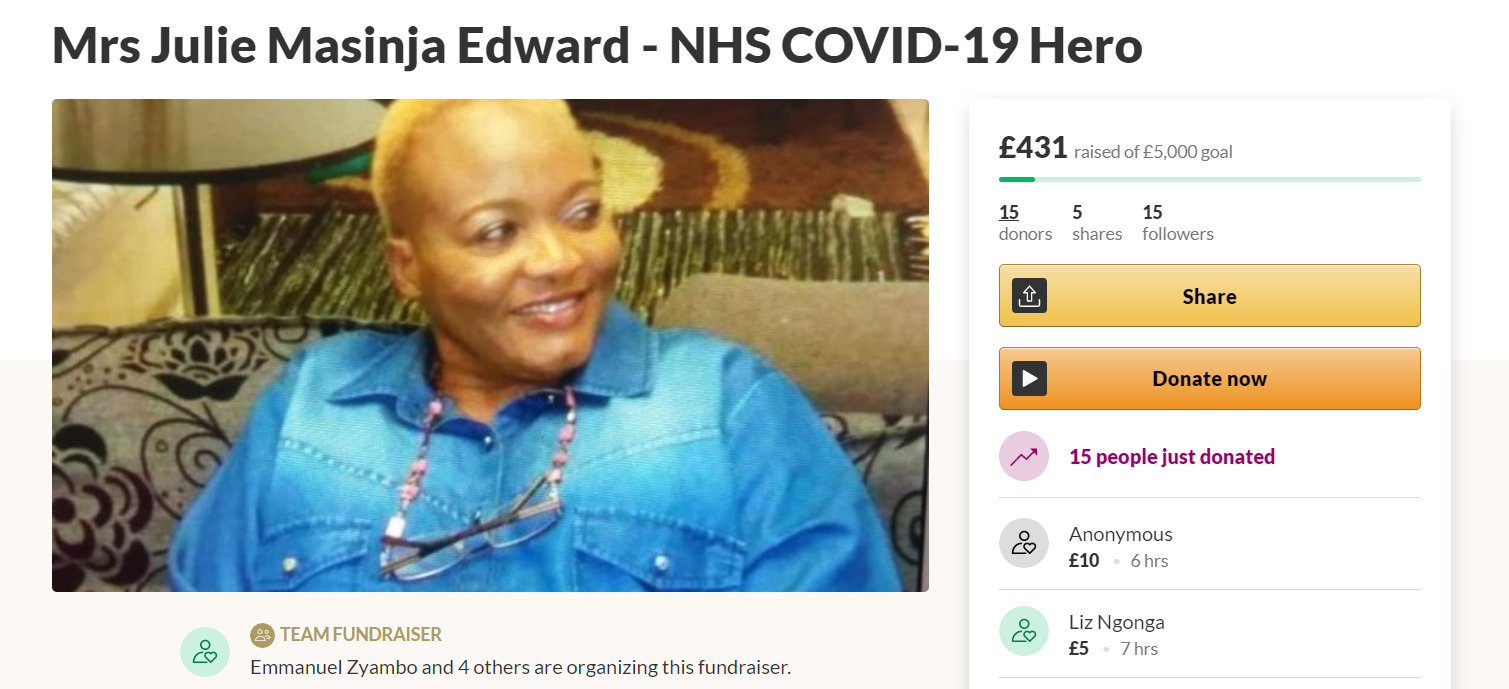 – Van Lang Hoang, patient transport driver
His death was announced by Barts Health NHS Trust on Monday May 4.
– Mark Woolcock, ambulance care assistant
Mr Woolcock was one of four members of Barts Health NHS Trust to die after contracting Covid-19. His death was announced by the trust.
– Dr Habibhai Babu, senior house officer
The doctor, known to colleagues as Babu, worked at Whipps Cross Hospital. His death was announced by Barts Health NHS Trust.
– Lalaine Lopez Pesario, care home worker
Lalaine Lopez Pesario was a care worker who died on May 3 with Covid-19.
"Always smiling and laughing, she was a breath of fresh air. She will be dearly loved by the staff and the residents. We will miss her terribly," Yolanda Jones, director of Mumbles Nursing Home, said, according to ITV.
Sue Cairns, care worker
The 58-year-old from Manston, Kent, died at Margate's QEQM hospital on May 2, days after she developed a worrying cough and her condition worsened. She worked at a Kent care home for autistic adults with people she "absolutely adored".
– Eleuterio Gibela, domestic services worker
The father of two, known by colleagues as Boy, died on Saturday May 2 after testing positive for the virus.
The 68-year-old and "true gentleman"had worked in domestic services at Blackpool Teaching Hospital NHS Trust for nearly 20 years.
– Saad Al-Dubbaisi, GP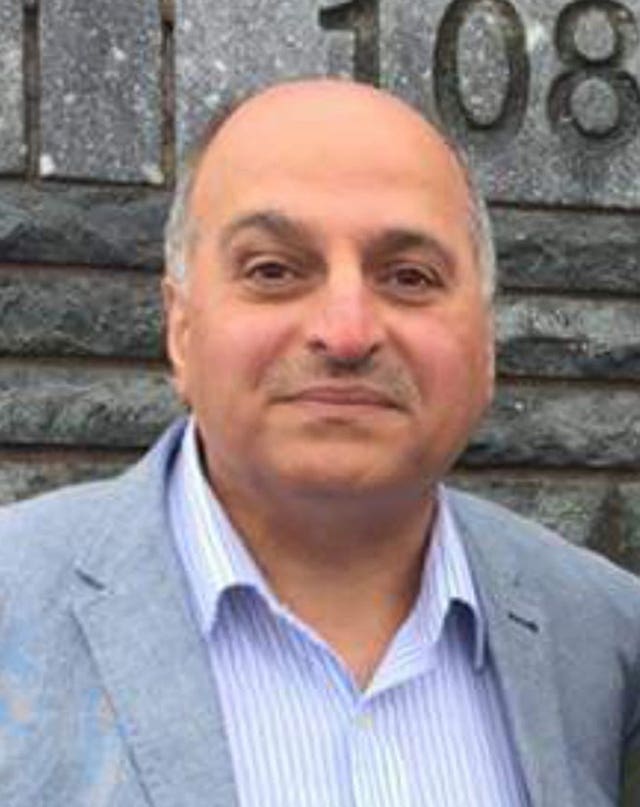 Dr Al-Dubbaisi, a "loving and kind" GP from Bury who "gave everything for the community", died on May 3 aged 59, after several weeks of illness with Covid-19.
Born in Iraq, Dr Al-Dubbaisi worked in the Greater Manchester town for almost 20 years, his daughter told the Bury Times.
– Mark Piggott, leadership team member
Father-of-two Mark Piggott was the head of capital projects and programmes at the Birmingham Women's and Children's NHS Foundation Trust, a team based at the hospital, and had also worked for neighbouring trusts.
Described as "a great family man, a loving husband and fantastic dad" by his wife Julie, Mr Piggott died on May 1 having contracted coronavirus, according to the Health Service Journal.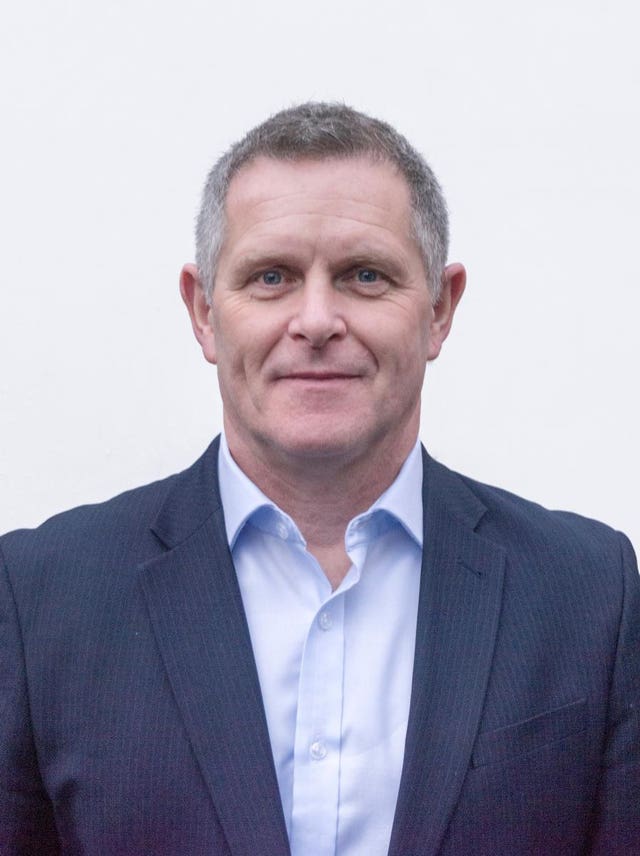 – Afua Fofie, healthcare assistant
Afua Fofie is described as having an "infectious laugh and willingness to go the extra mile" for patients and those she worked with.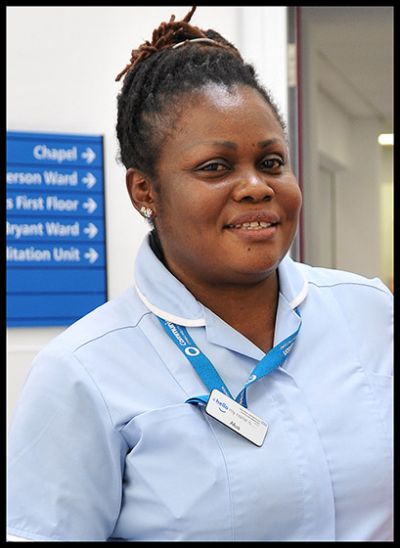 – Robert Black, paramedic
The 52-year-old paramedic had worked for the Scottish Ambulance Service for 28 years.
He died on May 2 with confirmed Covid-19 and was described as "an absolute gem of a man".

– Ray Lever, domestic services assistant
Ray Lever, a domestic services assistant at the Northern General Hospital, was remembered by colleagues as a kind man and a doting grandfather. He died on May 1.
His daughters Rachel, Kathryn, and Rebecca said: "Dad was the perfect dad and grandad and nothing was ever too much trouble for him if it meant helping someone else."
– Cecilia Fashanu, nurse
She was described by her family as "our superwoman" following her death.
She died at her workplace, Cumberland Infirmary in Carlisle, on April 30 after receiving critical care for a number of weeks.
The 63-year-old was employed as an agency nurse, covering shifts on a number of wards over the last two years.
– Dr Furqan Ali Siddiqui, doctor
"NHS hero" Dr Siddiqui died on April 30 while being treated for Covid-19, having worked at Wythenshawe Hospital in Manchester as a clinical fellow in its burns and plastics department.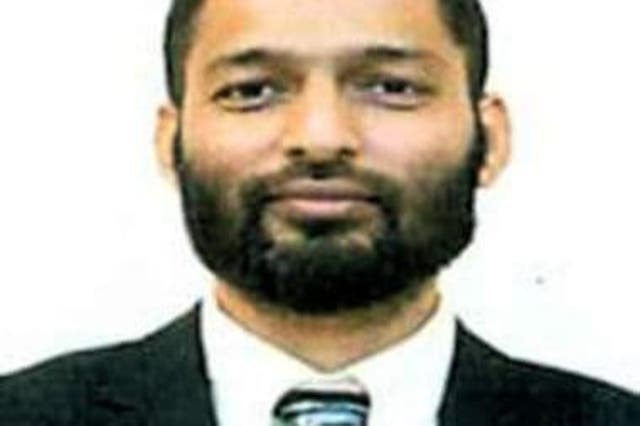 – Gill Oakes, hospice nurse
Gill Oakes was a senior clinical support nurse at Bolton Hospice – she died on April 30 after contracting coronavirus.
Leigh Vallance, the chief executive at Bolton Hospice, said: "She was a brilliant nurse who often helped new members of the team settle into their role at the hospice. We will always remember her kindness and her lovely smile."
– Philomina Cherian, nurse
Philomina Cherian was a staff nurse and "incredibly caring friend and colleague" on the Acute Assessment Unit at the John Radcliffe Hospital in Oxford. She died on April 30 due to Covid-19, aged 63.
– Mark Stanley, paramedic
Yorkshire Ambulance Service said two of its staff had died within three days after contracting coronavirus.
The first, 57-year-old Mark Stanley from North Yorkshire, died in hospital on April 30. Mr Stanley's friends said he was "such a great bloke" and extremely fit with no underlying health conditions.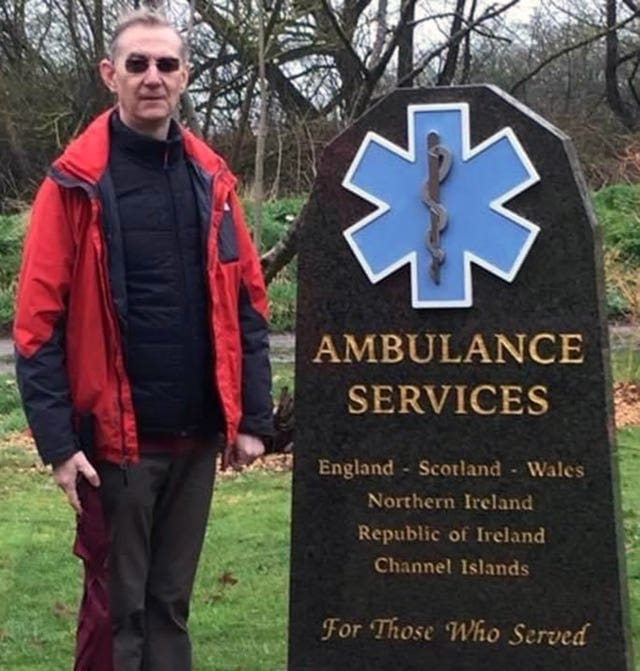 – Unnamed emergency medical technician for Yorkshire Ambulance Service
The second member of the Yorkshire Ambulance Service was an unnamed medical technician from West Yorkshire, who died in hospital on April 30.
Both colleagues "worked tirelessly for many years serving their local communities and were married with families", the trust said in a statement.
– Suzanne Loverseed, care worker
Previously an ITU nurse, Ms Loverseed spent more recent years working in care homes.
In a blog post, her son Ian O'Neal wrote: "We might have had another twenty years with her; instead, we had to say goodbye via an ipad, unable to hold her hand."
– Momudou Dibba, hospital housekeeper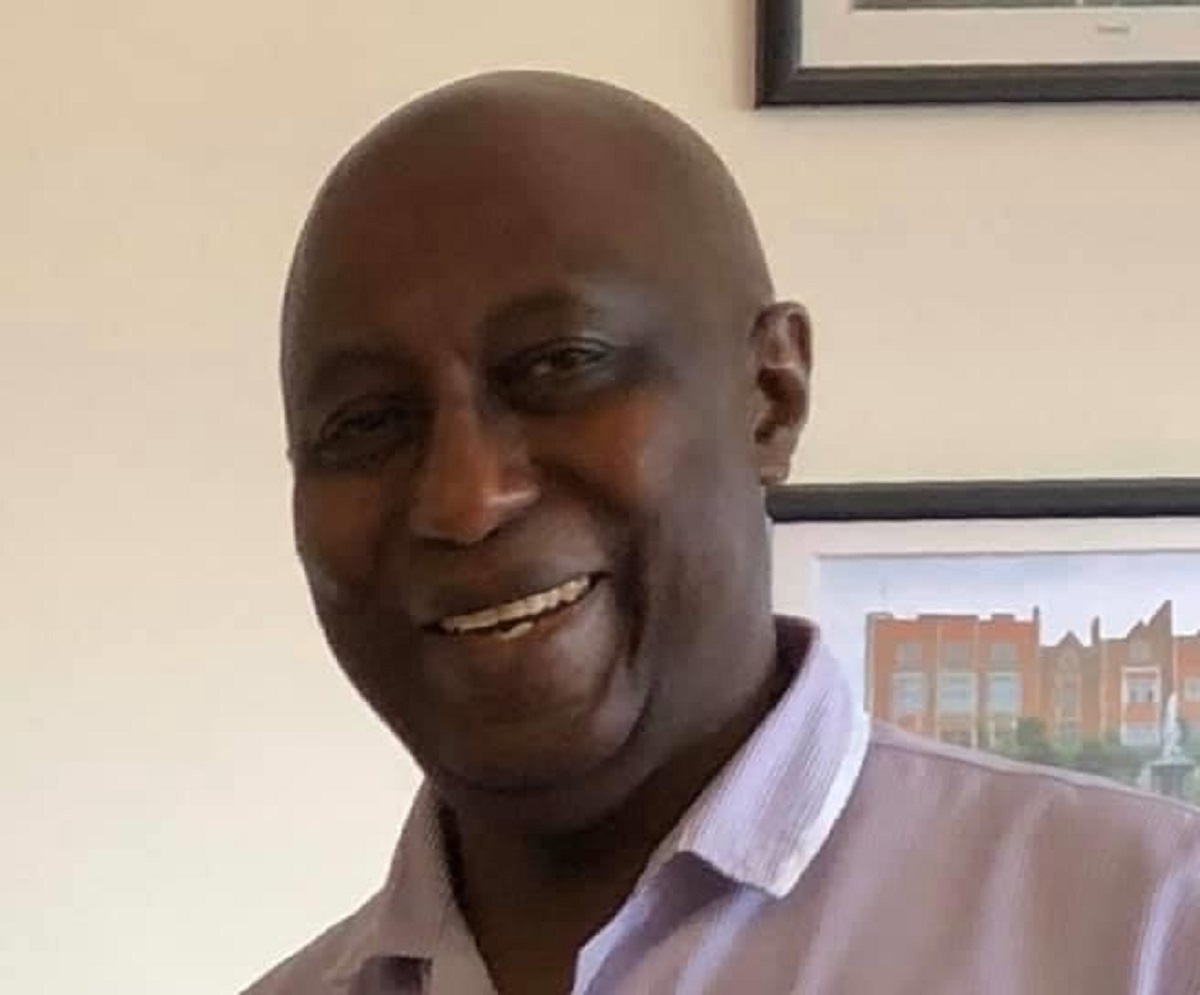 Momudou – or Mo – Dibba worked on Watford General Hospital's Letchmore and Lengley wards. He died on April 29.
"He would go above and beyond for everyone, organising staff leaving parties and supporting everyone in their roles. He will be sorely missed," West Hertfordshire NHS Trust said.
– Mike Brown, hospital linen porter
The "well-recognised and popular" hospital linen porter had worked for 20 years for University Hospital Southampton (UHS) before his death in the early hours of April 29.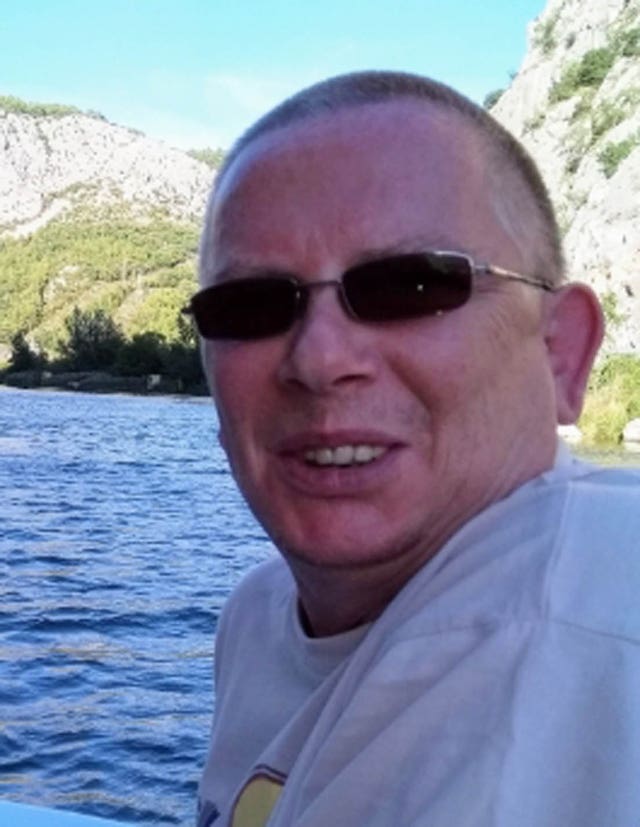 – Dr Nasir Khan
Married well-recognised and popular father-of-three Dr Nasir Khan would "look for the slightest of excuses to help those in need," according to his son Mahad Ali Khan.
Dr Khan was a locum doctor working at Dewsbury and District Hospital, who died on April 29 after contracting Covid-19.
Karen Hutton, care worker
The "much-loved" 58-year-old, who died on April 28 after testing positive for Covid-19, was employed as a staff nurse at Lochleven Care Home in Broughty Ferry, Dundee.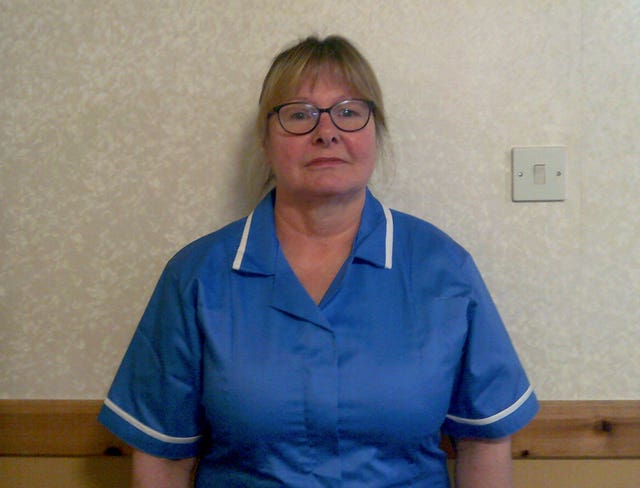 – Jermaine Wright, senior pharmacy technician
Mr Wright, 45, died on April 27 after contracting the virus, having most recently worked at the Royal Brompton Hospital.
Imperial College Healthcare Trust described him as an "inspiration" who "saved countless lives".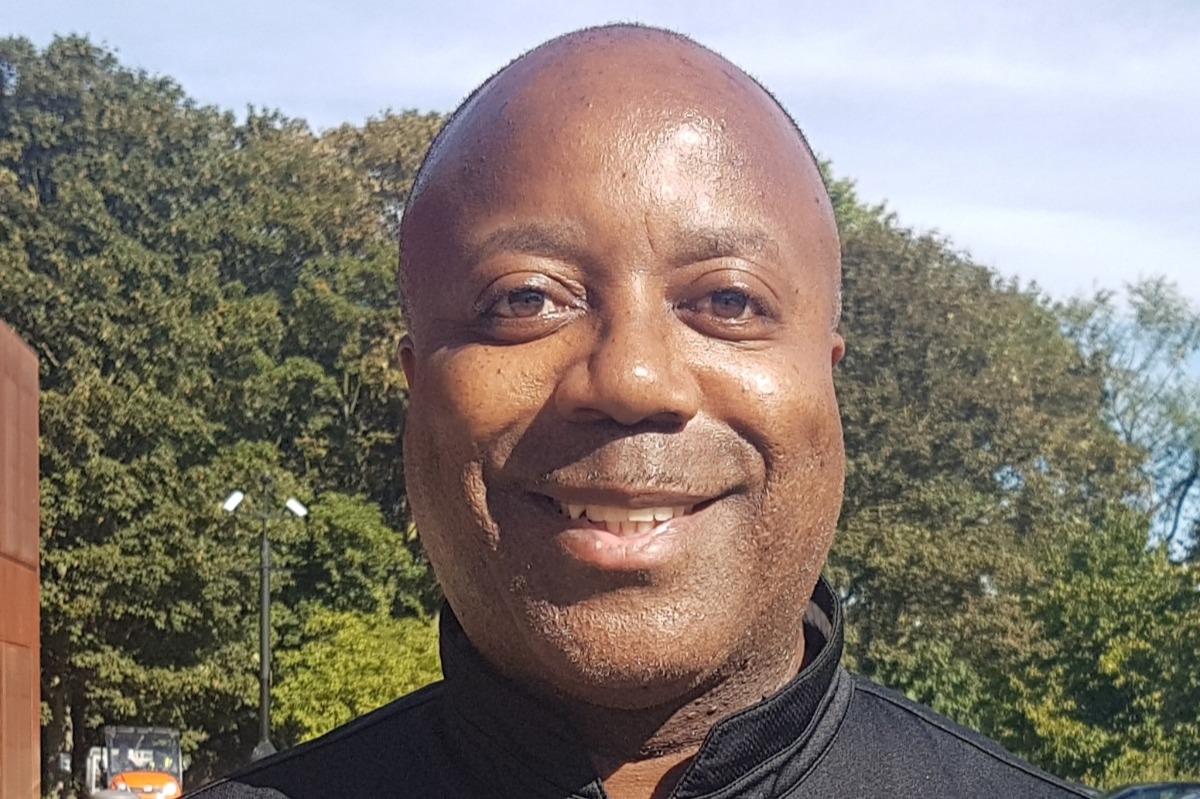 – Kenneth Lambatan, cardiology research nurse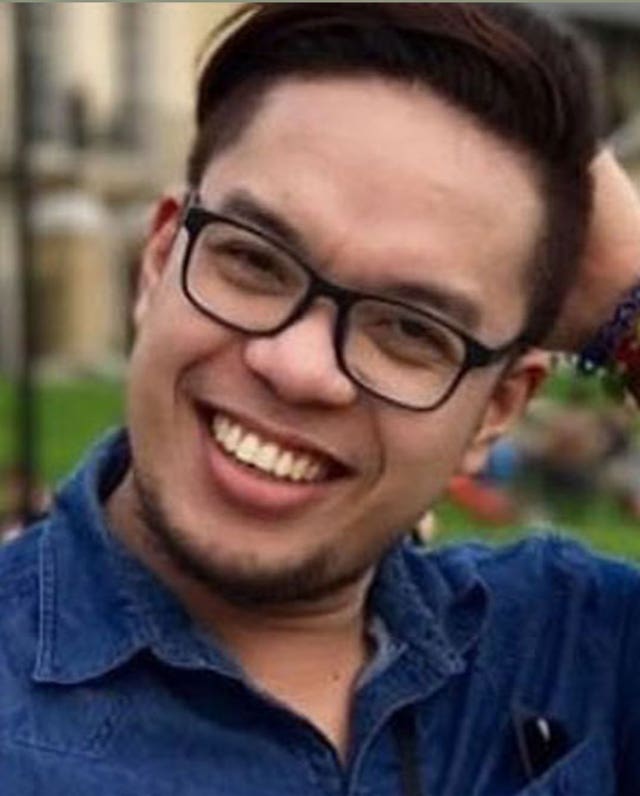 Mr Lambatan was just 33 years old when he died on April 27 after contracting Covid-19 and was "an extraordinary person, son, brother, nurse, colleague and friend", according to a GoFundMe page posted in his memory.
St George's Hospital, London, where he worked, said he was "described as a 'true gem' by those that knew him well".
– Anujkumar Kuttikkottu Pavithran, nurse
Known as Kumar to his colleagues, Mr Pavithran was a staff nurse at Pilgrim Hospital, Boston, where he was "very well-liked" according to a spokesman for his workplace. He died on April 27 having contracted Covid-19.
– Elma Cavalida, maternity assistant
The "bubbly" and "friendly" maternity assistant worked at Northwick Park Hospital and died on April 26 after contracting Covid-19.
She arrived in England 10 years ago from the Philippines according to a GoFundMe page set up by her husband.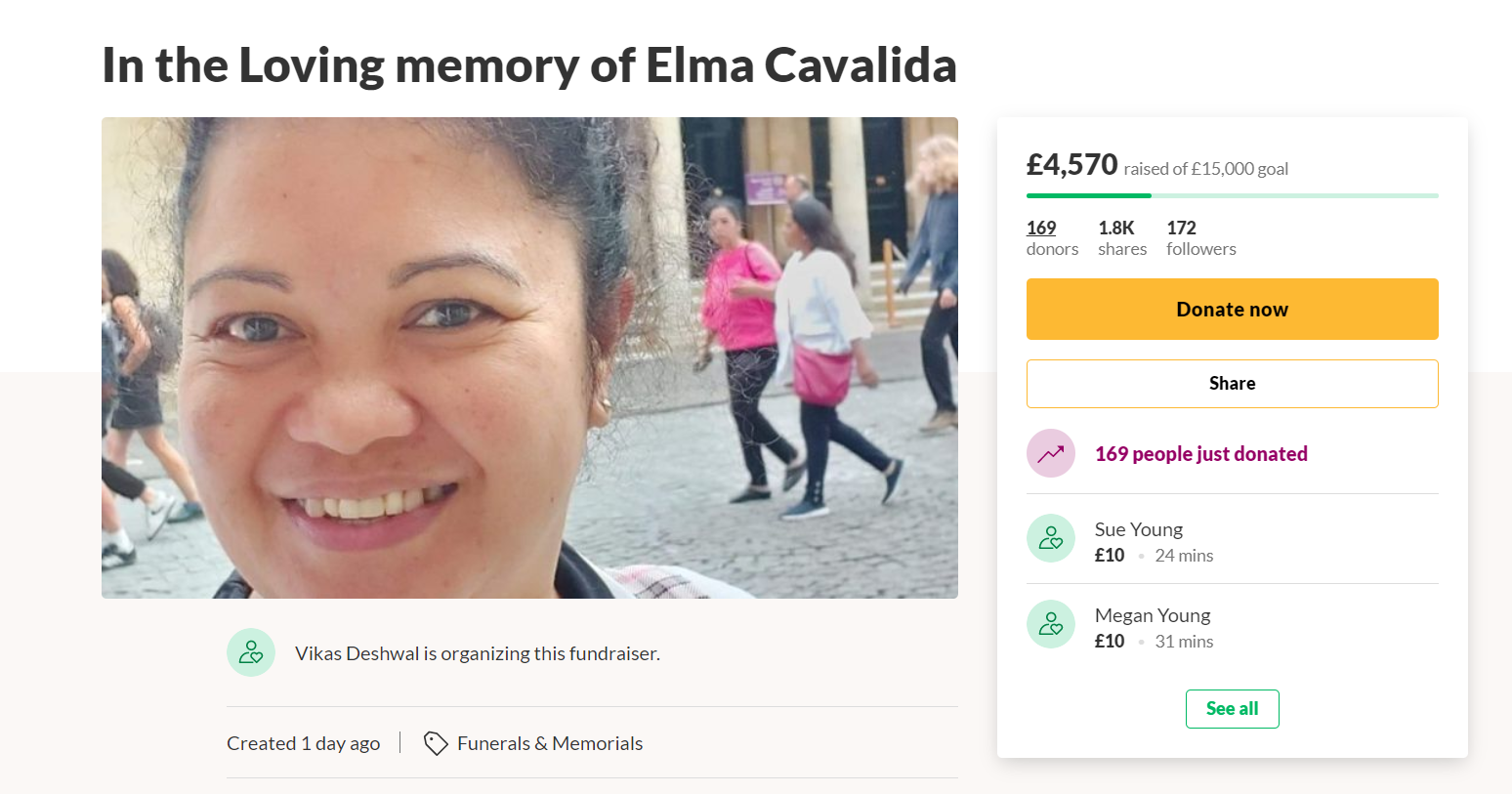 – Julius Sana, healthcare support worker
Mr Sana, 40, fell ill with Covid-19 while working at a private hospital which cares for people with neurodegenerative diseases in Newport, South Wales. He died on April 26.
– Eileen Landers, cleaner
The hospital cleaner with a "heart of gold" died after contracting Covid-19 on April 26 at Queen's Hospital in Burton-upon-Trent, where she had worked for the past 16 years.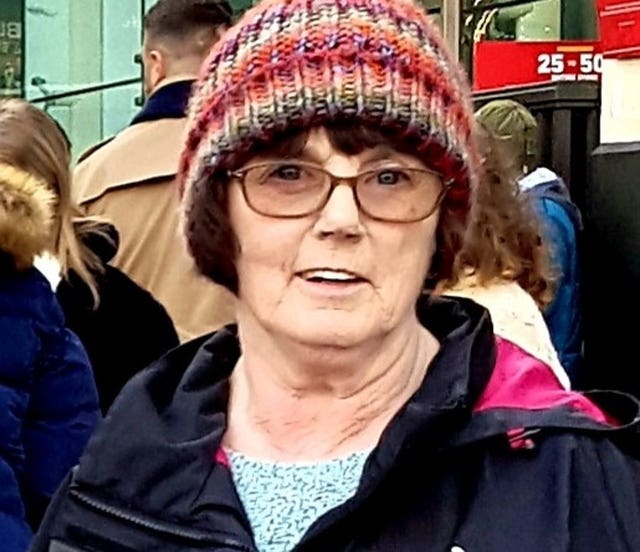 – Fiona Anderson, nurse
The community staff nurse at Grindon Lane Primary Care Centre, Sunderland, "devoted her life to helping others" before she died on April 26 after testing positive for the virus.
Her family said she died "doing what she loved, working for the NHS and caring for those in need".
– Jodon Gait, nurse
The 46-year-old had symptoms of Covid-19 before dying at home on April 25. He had been working for just over 12 months in the medical short stay unit at Worcestershire Royal Hospital, where he was described as "a dedicated, passionate, caring colleague".
Dr Martin Mansell, consultant nephrologist
The kidney specialist, a consultant nephrologist at St Peter's Hospitals, Middlesex Hospital and Royal Free Hospital, London, died after contracting Covid-19, the Renal Association announced.
According to a social media tribute by his daughter, Dr Mansell died on April 24.
– Dr Paul Kabasele, eye doctor
Known for his "warm, reassuring and generous nature", Mr Kabasele worked for a decade as part of the eye care team at Croydon University Hospital before he died having contracted Covid-19 on April 24.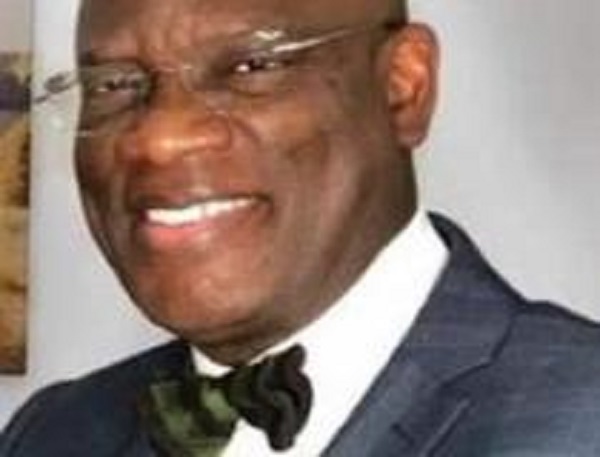 – Adekunle Enitan, intensive care nurse
The "kind and cheery" father-of-two died in hospital on April 24 after being cared for by the team at William Harvey Hospital in Ashford, Kent, with whom he had worked for five years.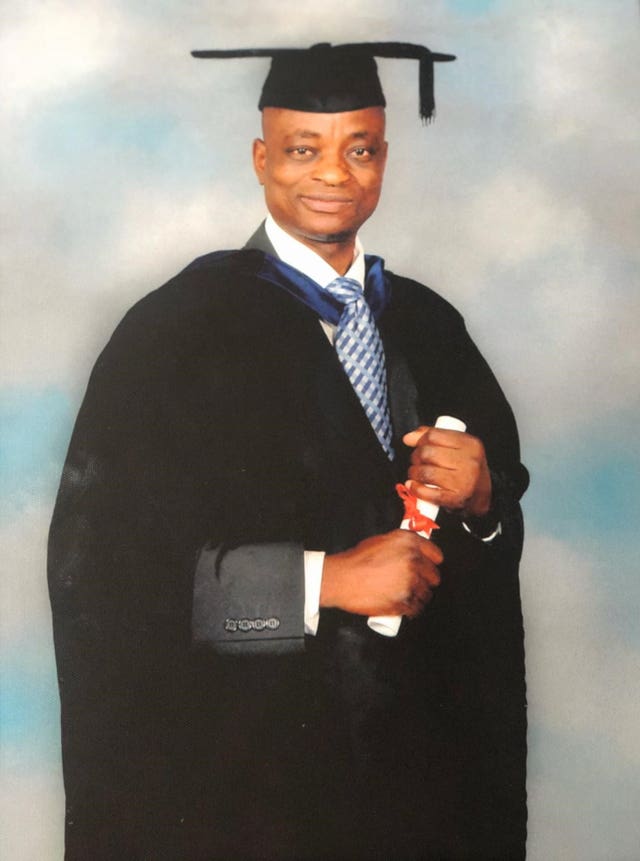 – Janice Glassey, healthcare assistant
The "much-loved" 66-year-old, who worked in the out-of-hours district nursing service for Bridgewater Community Healthcare NHS Foundation Trust in Halton, Cheshire, died on April 24 after contracting the virus, her employers said.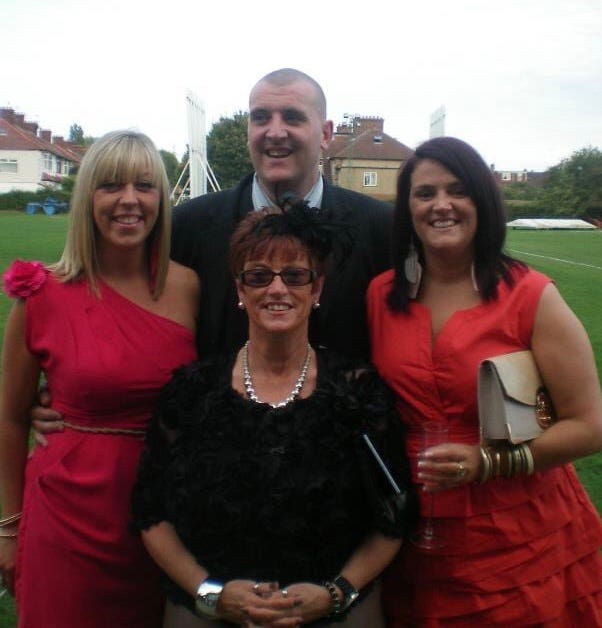 – Emelita Hurboda, nurse
A self-em