Pride Month is drawing to a close and while the coronavirus crisis has meant celebrations, parties and protests were off the agenda, many found ways to mark the event virtually. It's held every June to commemorate the Stonewall riots of 1969, and while much progress has been made since then, allyship is more crucial than ever.
In recent years conversations have increasingly opened up around gender as both a spectrum, and non-binary as an identity – with the help of famous faces like Sam Smith and Janelle Monáe coming out as non-binary.
And it's powerful – the more varying representations there are of gender fluidity and non-binary identities, the more awareness around what a broad spectrum it is.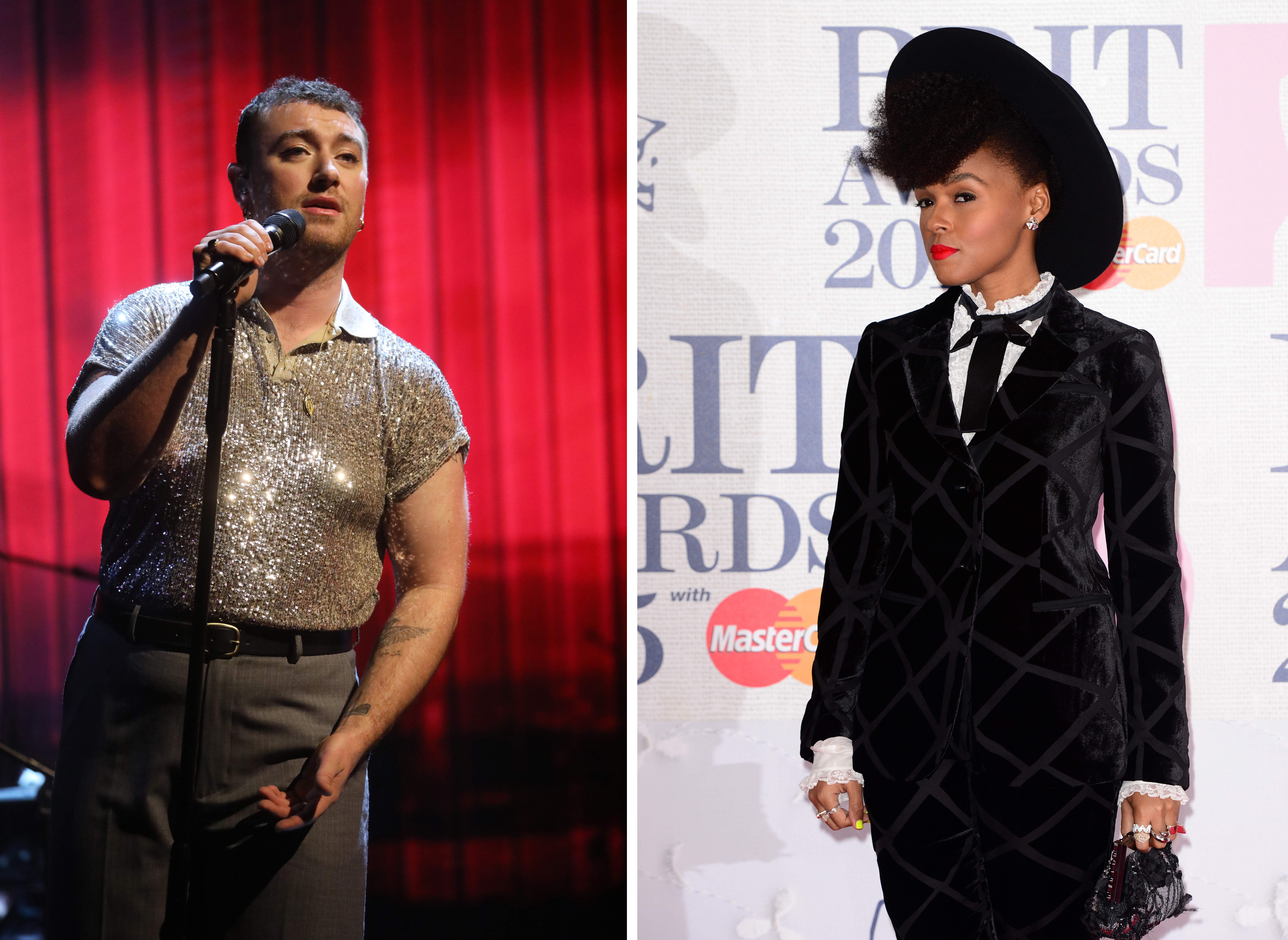 If you're still grappling with the terminology, essentially the idea is that not everyone fits neatly into the category of 'male' or 'female'; some people blend elements of both, and others don't identify with either. Non-binary is the most common term used to describe identifying outside the gender binary.
While some transgender people are non-binary, most trans people identify with either the male or female gender. Cookery writer and poverty activist Jack Monroe tweeted she was "non-binary transgender" back in 2015. She explained she wasn't transitioning to male, and told the Guardian at the time she "wanted to be treated as a person, not as a woman or man". And it's worth mentioning, while some non-binary people prefer the pronoun 'they/them', Monroe is happy to be referred to as 'she'.
So does she think much has changed in our understanding and acceptance of non-binary as an identity, since then? "I think there's still a very long way to go," she says. "With all the progress that we've made, people are working equally as hard to try and dial that back and invalidate it."
Monroe, who's just released her latest cookbook Good Food For Bad Days – a collection of recipes inspired by her mental health struggles – describes the negative comments as infuriating. "On one hand there's a greater understanding of gender as a spectrum, and non-binary being a valid identity, and gender fluidity being a valid expression, and on the other hand, there's a very noisy chorus of people who are like, 'That's not true, that's not real, you're all mad!'
"For all the gains we've made, from the Stonewall riots right through to where we are today, there's always so much further to go."
Monroe has certainly helped blaze the trail; she was one of the first British people to come out in the public eye as trans non-binary, and helped broaden our understanding of gender, but she says many people still don't get it.
"I come under fire a bit sometimes because I [switch] between macho and butch and shave my head, to being hyper feminine with bouncy curls and a push up bra – but that's the point! That's literally the point!" she says, with a laugh.
That's the beauty of non-binary. "I can be whoever I want to be on any given day, and I don't have to answer to anybody else for it," she says. "It's not anyone else's business, I just happen to be doing it in the public eye, which comes with a degree of nitpicking.
"But you don't need anybody else's permission – wear what you want, kiss who you want, be who you want to be."
Monroe says it's only in the last month that she's stopped seeking out negative comments online. "I used to get up in the morning and go on a little trot around the internet looking for hurtful things people had said about me – to validate my own low self-esteem, or prop up the negative tape of c**p that reels through my head on a semi-permanent basis."
She realised it was distracting her from what she was actually trying to achieve – "teach people to cook, empower people to look after themselves and eradicate poverty. And none of those things were going to be furthered by going around the bottom of the internet looking for things people had said about my figure or my bra. It's been quite a revelation."
Internet trolls aside, Monroe says: "I'm slightly heartened by [the fact] people, especially young people, who might not have had a place to safely express who they are, can now find a community online in a way that I couldn't when I was a teenager.
"I had no words for who I was or what I was."
She went to an all girls school and says she had arguments "on a daily basis" with teachers over the fact she wanted to wear trousers or shave her head. "It's encouraging today that people aren't isolated in the same way that my generation was. And finding people you can look up to, finding role models and people with positive stories with positive outcomes, can only cement the gains we make for the future."
But, she says, "we can't take any progress for granted – in any area. As we've seen with immigration rights or free school meals – you blink and someone's trying to take it away from you."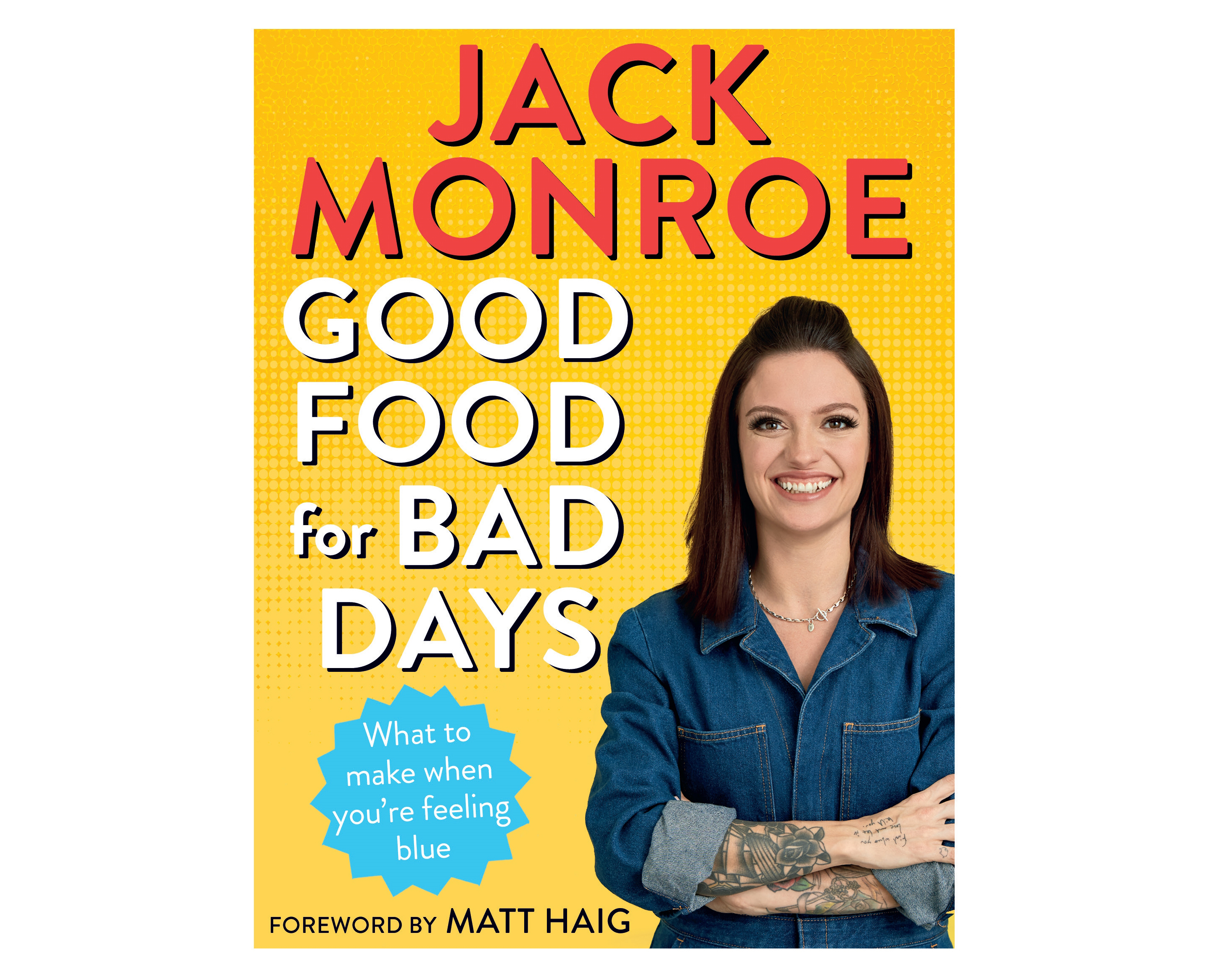 Good Food For Bad Days by Jack Monroe is published by Bluebird, priced £7.99. Available now.