Mankind has come a long way since the times of mud huts and thatched roofs. First there was wood, then stone, then brick, then a succession of composite materials with names taken straight from chemistry class.
So it's hard to know exactly what to think when an American design firm releases a prototype dwelling known as the Aggregate Habitat – 'Agg Hab' for short – which is crafted entirely from papier-mâché.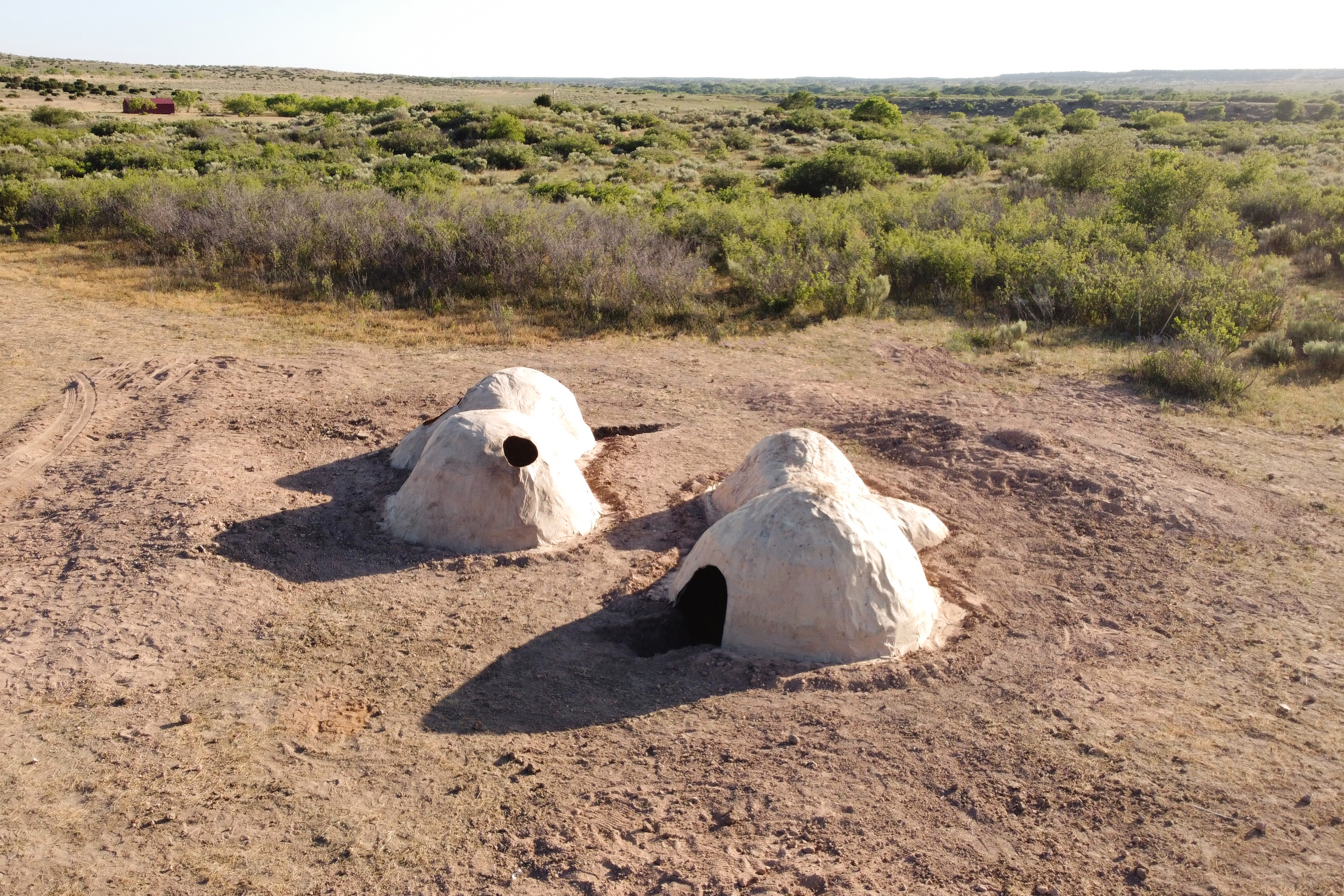 Aesthetically reminiscent of Star Wars (Mos Eisley, anyone?), the buildings measure roughly 20ft by 8ft, and are the result of a partnership between California-based creators i/thee and curatorial platform Roundhouse.
Built in the grounds of a cattle farm in Clarendon, Texas, the construction process was beautiful in its simplicity – and will be familiar to anyone that spent their youth making bowls out of newspaper and PVA glue.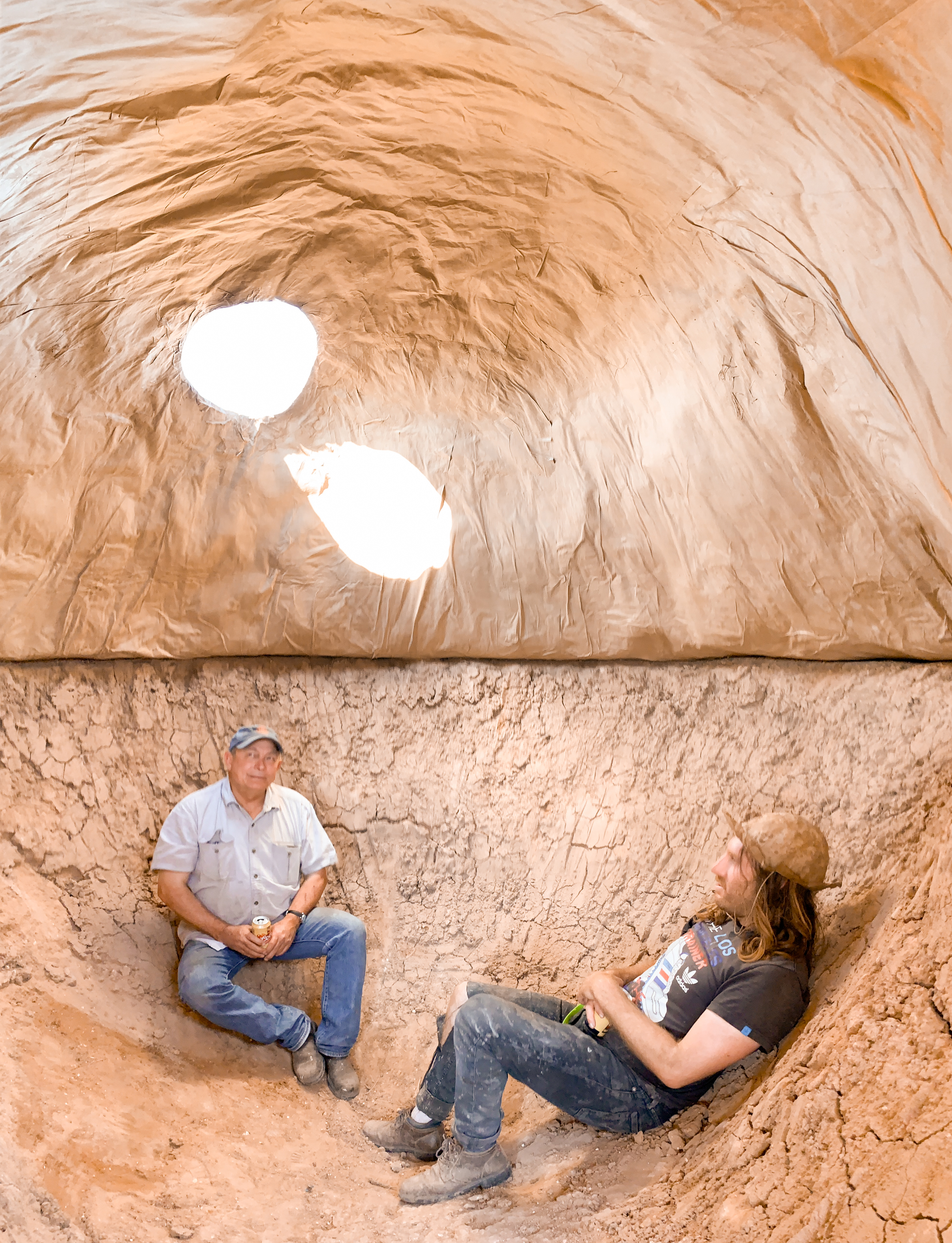 Two large holes were dug into the ground to act as a cast for the domed units, which were flipped over to create to create a symmetrical, semi-subterranean space which takes up just as much room below ground as above it.
A series of apertures let in light and people, one with a slope carved out out of the earth to act as a doorway. At 136kg total weight – 122kg of which is recycled paper – it's probably set a new record for the world's largest, self-supporting papier-mâché structures.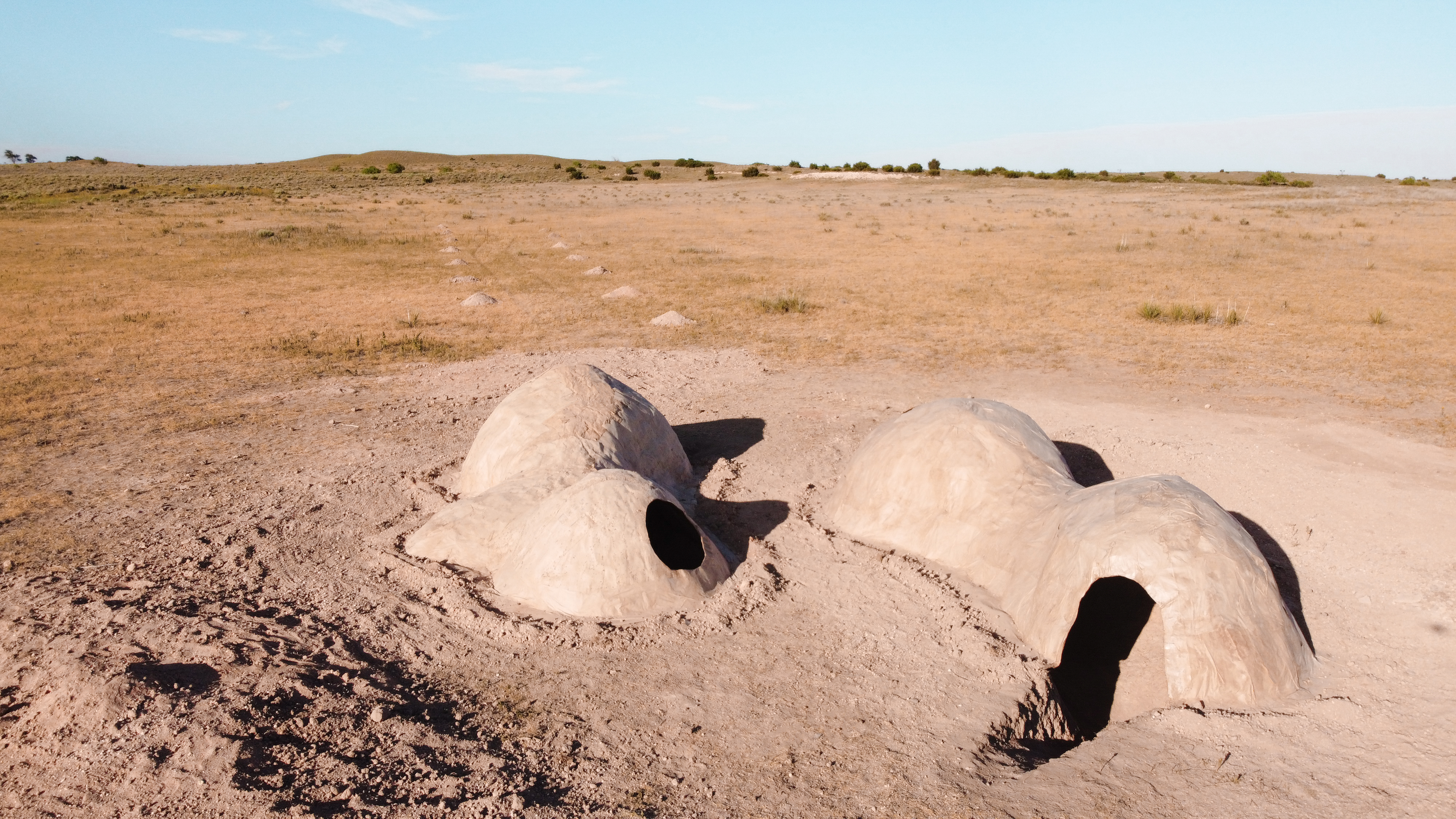 The back-to-basics build is intended to be extremely cheap, entirely eco-friendly, and architecturally experimental. "The result of the process," says an i/thee statement, "is an experience derived from the earth itself. There are no perfect lines or manufactured shapes or colours in the design.
"Instead, the formal language of the habitat follows cues from those found in nature: the contours of the domes perfectly matching those of the excavated dirt; the surface of the paper stained with a plethora of natural, earthen tones."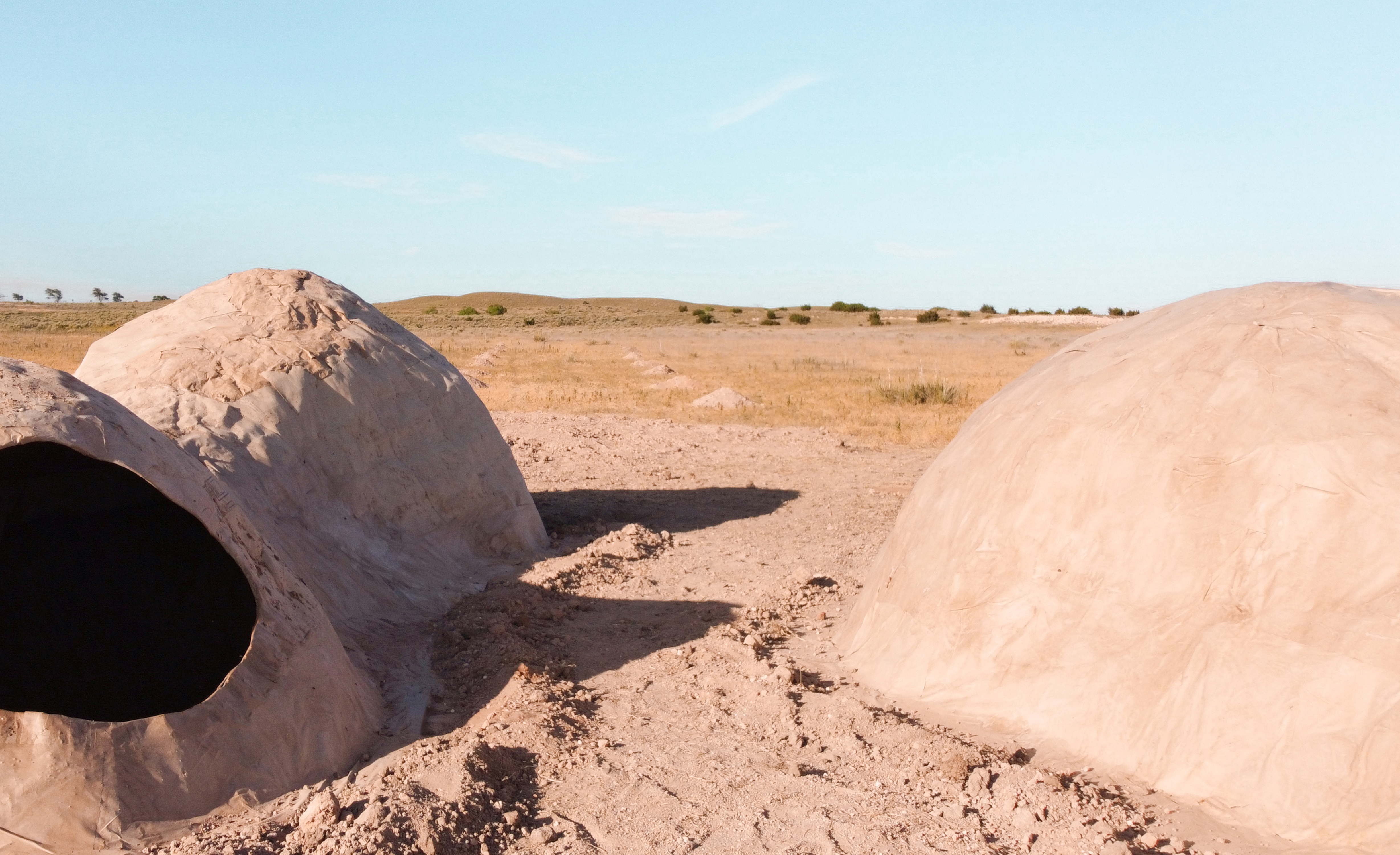 "As light filters in," it continued, "it reflects off the glossy paper, producing an almost ecclesiastical, yet somehow sublunary, environment,"
"As people move into the spaces, they become enveloped in a primordial experience—as if gestating in the womb of mother earth or stowing away in the belly of a whale just below the surface of the ocean."