It's not the easiest time to open a luxury, boutique hotel, but the aptly-named Kruger Shalati: The Train on the Bridge in South Africa is already cementing its place among the most intriguing post-pandemic offerings.
A paradise for trainspotters and lion-lovers alike, the hotel will host guests in converted, vintage train carriages suspended 50 feet above one of the world's premier safari destinations, on the historic Selati Bridge.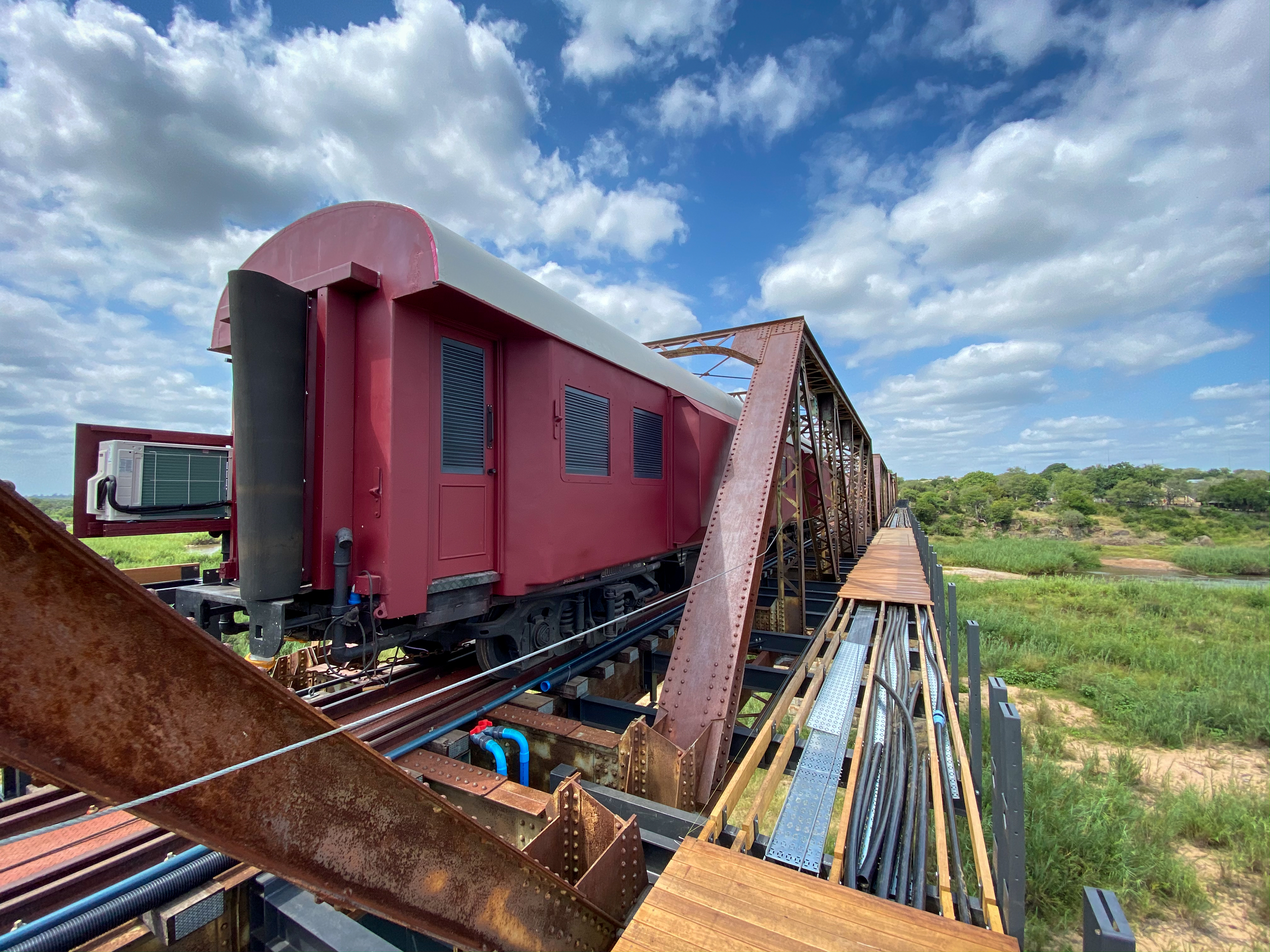 The Kruger National Park is South Africa's largest by a country mile, and ranks among its most popular holiday hotspots. Prior to the pandemic, more than a million visitors a year crowded onto the park's jeeps and buggies, hoping to spot lion, leopard, buffalo, elephant and rhino.
Located at the southern end of the park near the Mala Mala Game Reserve, the Kruger Shalati is adjacent to Skukuza Rest Camp – the park's so-called 'capital city', and a common base for tourists.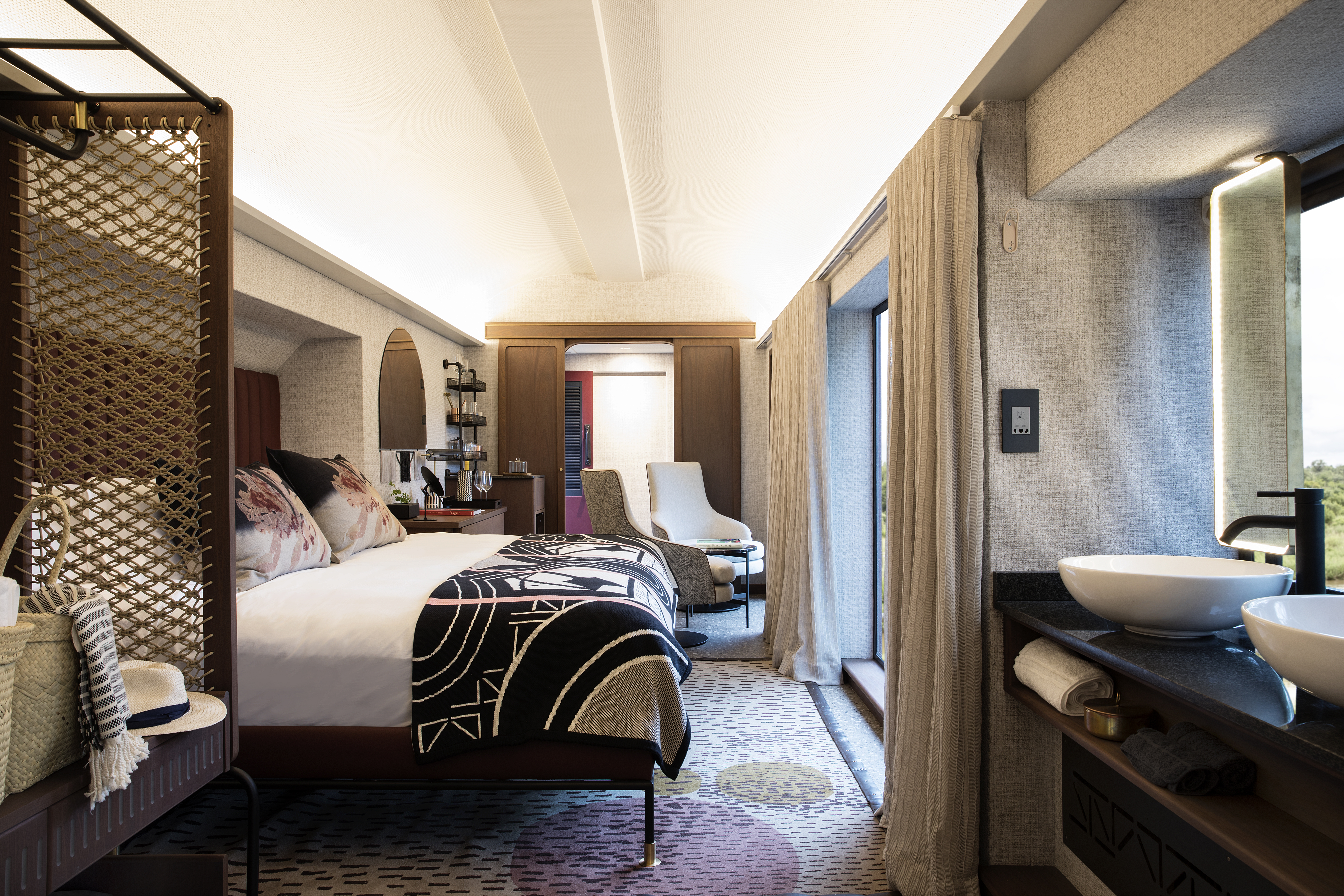 The first carriage is already in place, and would still fit in comfortably with the juddering steamers that bore the park's first visitors across the bridge in the mid-1920s. A walkway attached to the bridge will provide ample evening strolls, while an overhanging swimming pool serves up visceral, aquatic thrills.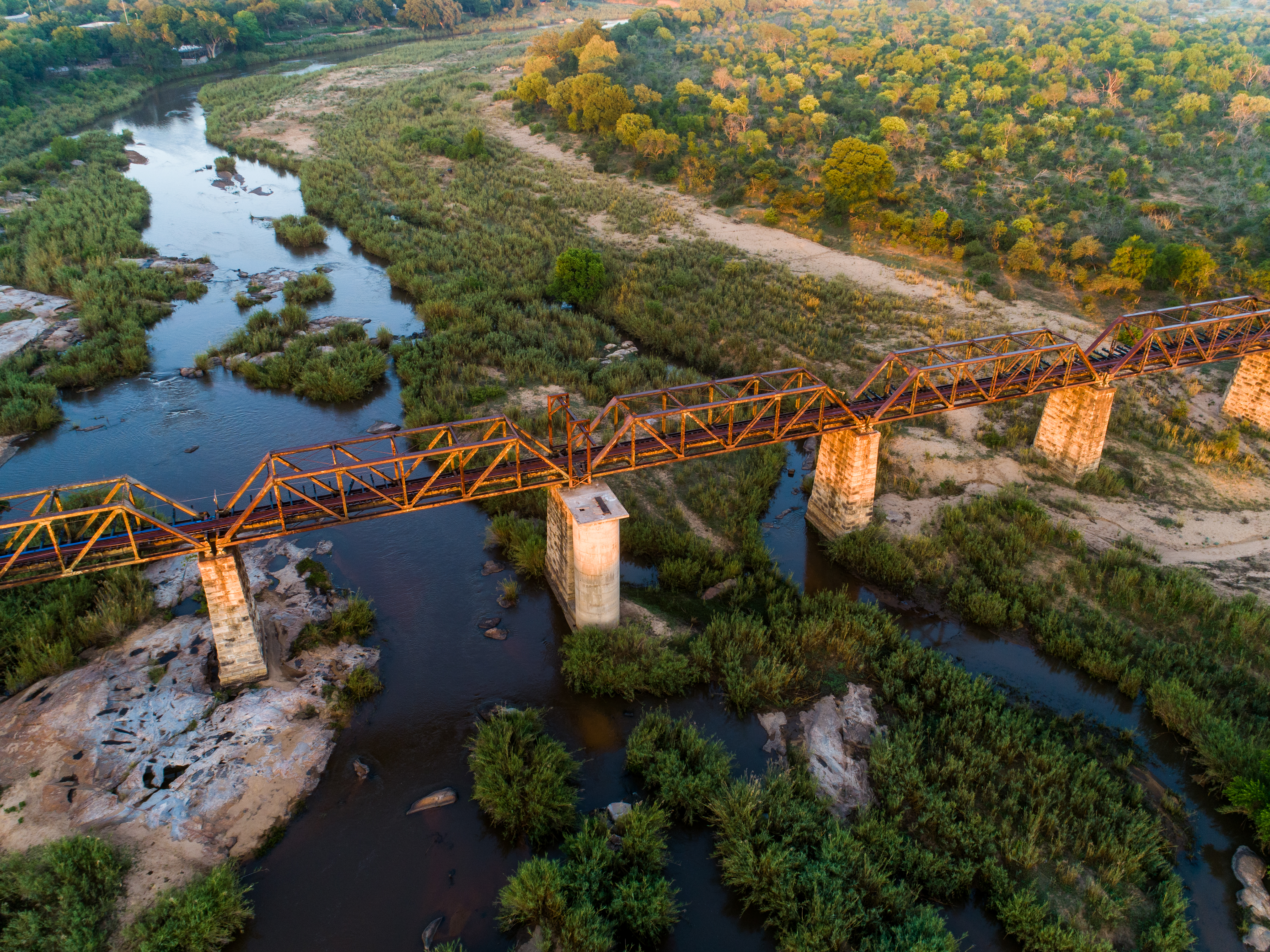 The interiors are rather less train-like, and the 24 elongated cabins offer panoramic, downstream views over the Sabie River and beyond. The service is all-inclusive, and comes with three meals, house drinks, and two game drives on the daily. The carriage rooms will be supplemented by seven 'bridge house' rooms on the bank, which trade novelty for extra facilities and space.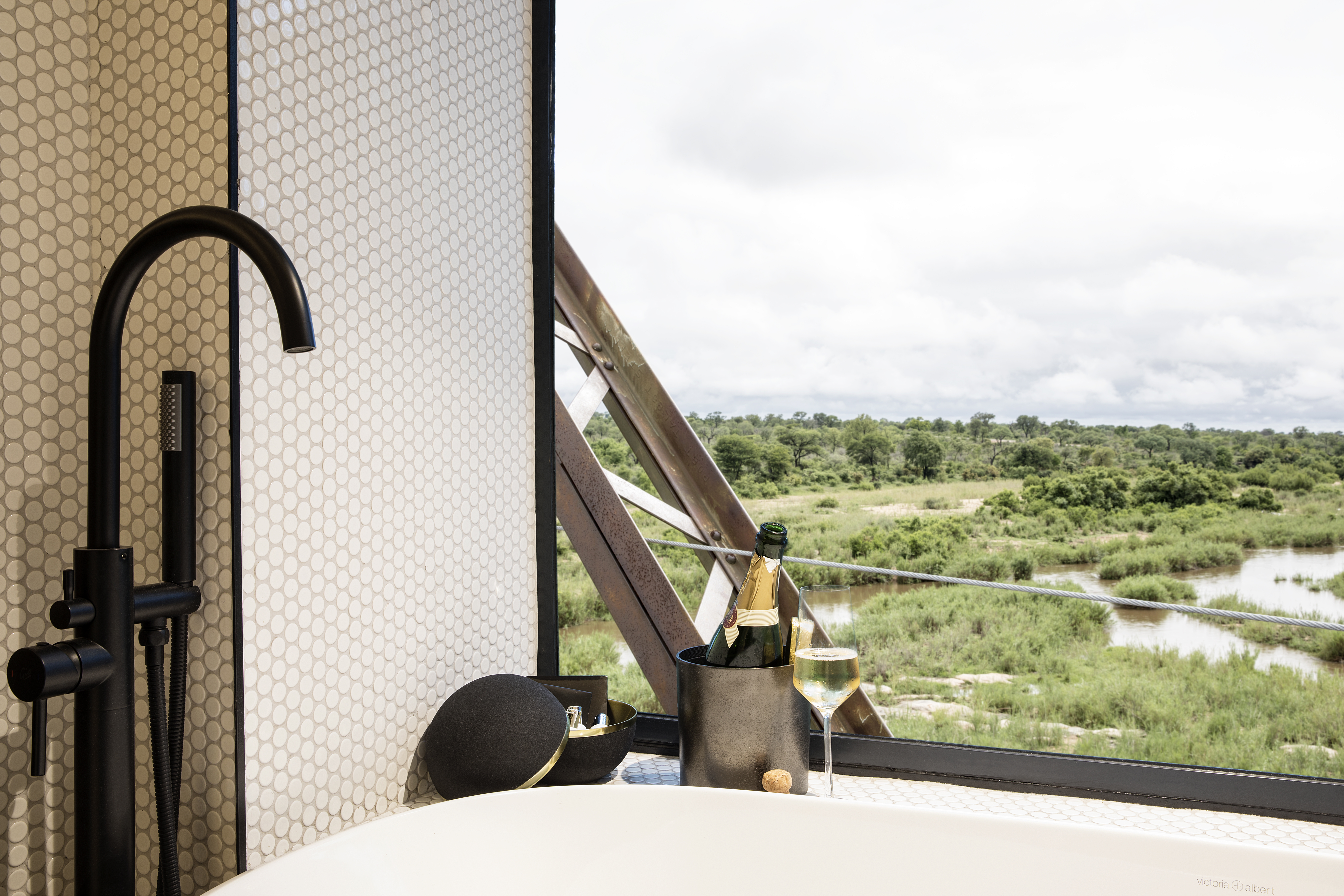 Inevitably, building work has slowed thanks to Covid-19, and the hotel timetable is presently subject to change, but proprietors are "confident that we will be operational by December 2020". And hopefully we'll be able to fly there by then too.
Rates start from 7,950 ZAR (£374/ €410) per person, based on two sharing.