It's fair to say we're a nation of boozers. It's largely in our blood.
Whether it's a spot at the bar, Sunday lunch in the local pub, celebratory work drinks (when we were going into work), a bottomless brunch, cheeky glass of champagne just because, visit to an English vineyard or gin distillery – you name it, we've got it covered.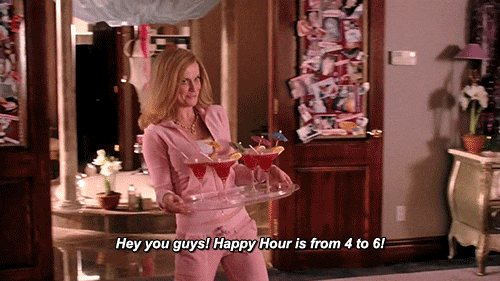 But is it time for a masterclass in managing our measures? And a how-to in factoring in food with wine?
Here's how to master the art of good drinking, inspired by global drinking cultures…
1. France may be the wine capital of the world, but the French know exactly how not to be blown away by the best bubbles. Be it Bordeaux fit for a king, head-turning Burgundy blondes or a Provençal rosé that's en pointe, there's always going to be food and water coming to the table, and the glasses are small. They clink, say à votre santé (to your good health), sip, savour and stop to think about the wine.
2. The Italians famously live to eat, and simple reds such as sangiovese are fantastic food wines. It's like the wine is the supporting act and that tang of cherries and hint of herbs is there to highlight those satisfying tomato based dishes. Italians like to linger, enjoy a taste of la dolce vita (the sweet life) and finish the meal with a dessert wine or liqueur, and then a coffee. Lots of coffee.
3. Driven by sun, sea and sand, cities and cafés, Spanish drinking culture spans all the drinks we love most – think sangria, Rioja, cava, sherry, gin and tonic, and of course beer, and most importantly, tapas on the side. Hot or cold, they soak up the booze (consider a packet of cheese and onion crisps when you're getting in the next round) and the beer's usually served in a small slender glass (less than half a pint). And their new found thirst for low alcohol beer ensures nothing gets out of hand.
4. The Greek Isles may be one of our favourite holiday destinations with all the ingredients for wines worth exploring – wonderful indigenous grapes as well as international styles, volcanic soil for that streak of minerality, and of course brandy-based Metaxa that works like a dream in cocktails. But the Greek pace of drinking matches the laid-back lifestyle. Sure, they love an ice cold lager or glass of wine with mezze and calamari, but it's the romantic seafront views, piercing blue sky and conversation that flows most freely.
5. There's no stopping our love affair with sushi and Japanese cuisine, especially when there's a fine sake or crisp beer such as Asahi in the offing. With this in mind, it's good etiquette to pour sake for others around you first, then wait for one of your mates to return the favour (this will also helping with pacing) and it's polite to wait for everyone to be served (more pacing) before you raise a glass and say kanpai (cheers)!