Some things should undoubtedly be left in the past. Like those weird concoctions proffered in a waft of smoke, only to leave you wondering what in the world was in the glass, and with a charred aftertaste.
Today, it's all about the favourites of yesteryear long due a revival, because quite frankly, there's a reason we loved them in the first place…
1. Tequila Sunrise
Sunshine in a glass, it's smiles all round when grenadine is carefully poured over the back of a spoon and gently settles below orange juice, to simulate a beautiful sunrise effect. A Seventies staple, it tastes pretty damn good.
2. Gimlet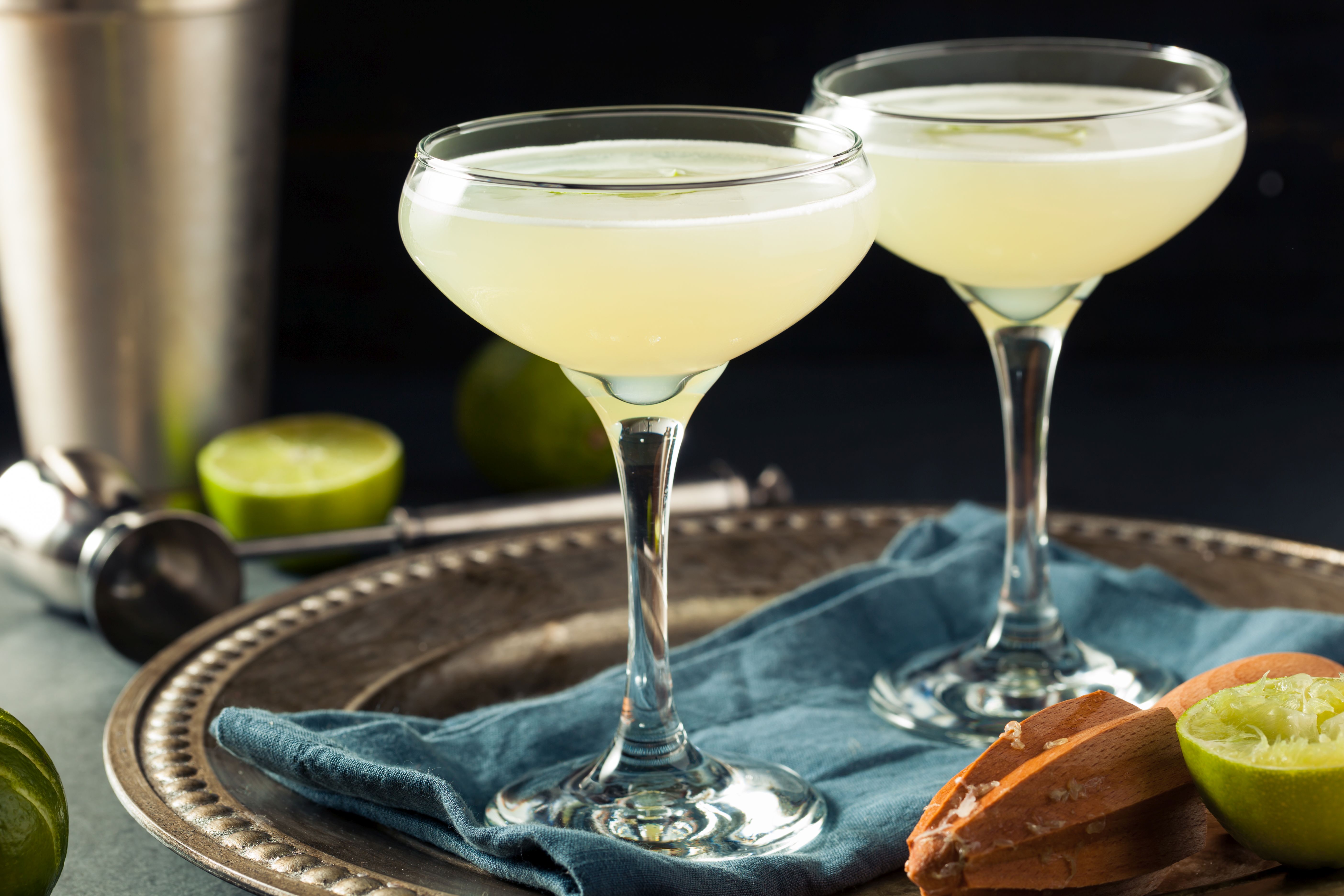 When did you last hear someone order a gimlet? Well, for those in the know, the 1920s cocktail is bouncing back bigtime, and being revived on swanky hotel bar menus. Gin and lime juice, and sometimes simple syrup. You heard it here first.
3. Sidecar
Getting revved up for a Sidecar requires a bottle of your best brandy – traditionally a smooth and stylish cognac. You can redefine the recipe with a dash of sweet wine and spice, it'll be all things very nice.
4. Snowball
Proper retro, right? The Snowball was at its peak in the Seventies when Advocaat was the ace ingredient on everyone's cocktail trolley. The rich, creamy combo of eggs, sugar and brandy set our taste buds alight, especially in the run up to Christmas. And as we're counting down the days…
5. Grasshopper
A mint flavoured after dinner drink from the 1920s that's sometimes (unfairly) described as a minty milkshake for grown-ups. When it's made well, a grasshopper is hands down the most moreish tipple in our little black book of cocktails – and a shot of gin brings it bang up to date. Chin-chin to crème de menthe!
6. Blue Lagoon
You don't need to be overlooking a white sandy beach to enjoy the refreshing, vibrant taste of blue curaçao kicked up a notch with vodka. Nope, simply set your virtual background to blue skies for your next Zoom party and show your friends what they're missing. Kitsch cocktail umbrella optional.