Sales of homes for £1 million-plus have surged since lockdown as affluent buyers search for more space and a lifestyle change, analysis suggests.
An average of 868 £1 million-plus sales have been agreed each week since the start of June, two-thirds (66%) higher than the weekly average of 522 over the same period in 2019, according to data from Savills and TwentyCi.
Despite the housing market effectively being shut down for part of the year, a total of 22,586 sales were agreed in the first three-quarters of 2020, 16% higher than in the same period in 2019, the report said.
Lucian Cook, Savills head of residential research, said the findings point to a rebalancing of the market between London and other areas.
He said: "Whereas sales in London rose by 4% in the first nine months of the year, they are up 27% across the rest of the UK, albeit London still accounts for over four in 10 sales with a £1 million-plus price tag."
Mr Cook continued: "Lifestyle relocation has been a big theme in the market since lockdown began to ease, and this is very clearly reflected in the numbers.
"Relocation and staycation locations such as the Cotswolds, South Oxfordshire, Dorset, Cornwall and Wiltshire have been standout performers."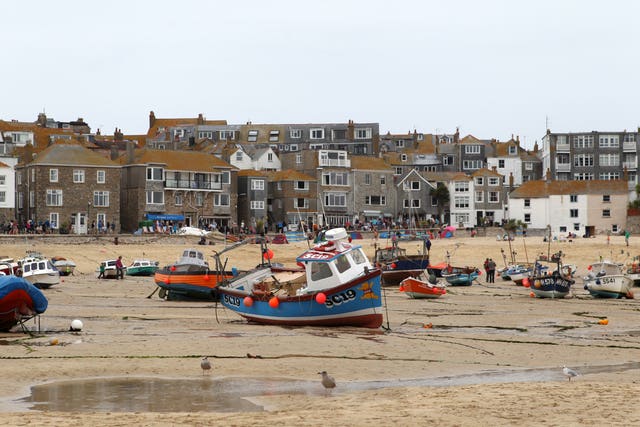 He added that for those moving out of London but looking for a less dramatic lifestyle shift and a more accessible commute, places such as Tunbridge Wells, Guildford and Winchester have been popular.
Scotland was the only part of the UK to see a dip in million-pound sales, but Savills said the market there remains strong.
Here are the numbers of £1 million-plus sales agreed up to the end of September in 2020, according to the analysis, with the percentage increase compared with the same period in 2019:
– London, 9,403, 4%
– South East, 6,560, 28%
– East of England, 2,469, 24%
– South West, 2,022, 38%
– West Midlands, 560, 35%
– North West, 538, 12%
– Yorkshire and the Humber, 341, 44%
– East Midlands, 341, 27%
– Scotland, 152, minus 14%
– Wales, 106, 19%
– North East, 72, 14%
– Northern Ireland, 22, 5%